Use our On-Line 100% Secure EncryptedShopping Cart Ordering System. Simply browse
our site and Click the ADD TO SHOPPING CART buttons to place items in your Shopping Cart
[ HOME ] [ COMICS ] [ MOVIES ] [ NOVELS ] [ CD-ROM ] [ Order info ] [ Help ] [ ARTIST SITES ] [ SEARCH ]
[ Disclaimer ] [ CATALOGUE ] [ Copyright ]
THE CASTLE by DAMIAN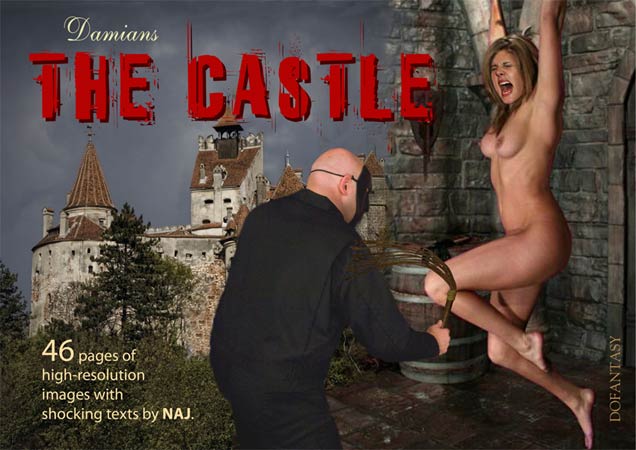 NEW IN PDF ELECTRONIC VERSION! Adult Album by DAMIAN. Socking texts by NAJ
HIGH RESOLUTION PDF deluxe edition. 48 full color pages!!!
-COMPLETE, UNABRIDGED VERSION-
IMPORTANT NOTICE - DISCLAIMER
All characters are 18 years old or older. This is an entirely fictional work based on cartoon characters for adult entertainment. It shows no real people or events. The characters are shown participating in CONSENSUAL role-play for their own personal satisfaction, simulating activities which involve sexual dominance and submission. No actual toons were harmed in the making of this comic.
A CRUEL STORY OF THE DARKER AGES OF HUMANKIND
WOMEN IMPRISONED IN SINISTER DUNGEONS TO FULFILL
THE DARKEST PERVERSIONS OF THEIR POWERFUL CAPTORS
On October 31, 1517, a man nailed a paper to the door of a church and his action sparked the Protestant Reformation which would sweep across Europe and change the face of Christianity forever. However, not all people who read his paper would agree with him, especially those who lived in the lap of luxury and power, such as some vicious, corrupt priests within the church. These men lived off the hard work of the people, growing fat from wine and good food while poor peasants slaved away as serfs. The priests told lies and stole the hard-earned money of the peasants so they could feed their own selfish desires and fund lewd, dirty acts behind closed doors. They did not like having their lies exposed, and they had the money to do something about it.
They decided to start a religious war against these heretics, these abominations in the eyes of God. Soldiers would march across Europe in the name of the church in order to "correct" their wayward brethren. Many of the valiant soldiers who fought and died in the name of preserving the sanctity of His Holiness truly believed in the rightness of their cause, but their commanders knew better. Of the countless villages that were sacked and burned, the knights and captains would order the prettiest and most beautiful girls to be taken away for "interrogation" in the Roman Inquisition.
Those girls were brought to dark, secret dungeons scattered across Europe, each overseen and controlled by a corrupt priest who was only interested in fulfilling his darkest and most filthy desires. Deep in these dungeons, there is no one to save them or hear them. They can only scream and beg their captors for mercy and pray to God for salvation, but their very captors control who God hears, and they have no mercy for the beauties caught in their grasp.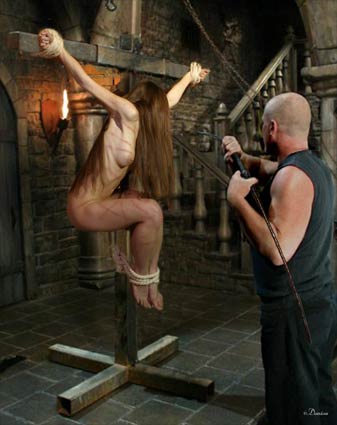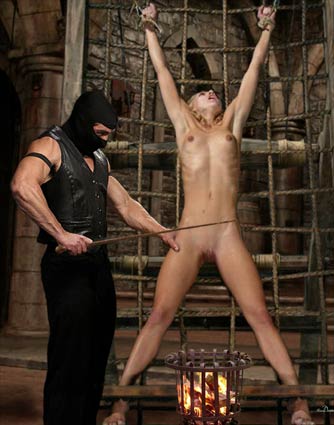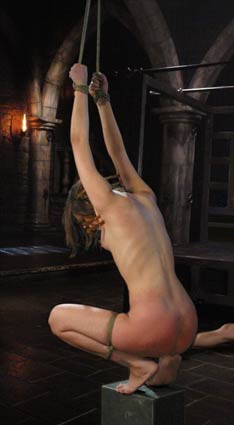 WOMEN IMPRISONED IN SINISTER DUNGEONS TO FULFILL
THE DARKEST PERVERSIONS OF THEIR POWERFUL CAPTORS
THE BEST DAMIAN!
A CRUEL STORY OF THE DARKER AGES OF HUMANKIND