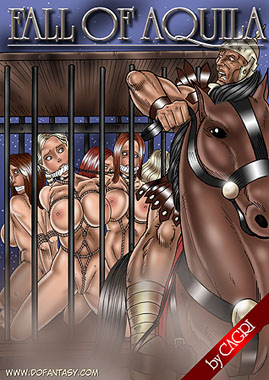 New in English!!!
THE FALL OF AQUILA
Adult Comic Album by CAGRI
HIGH RESOLUTION PDF deluxe edition
38 full comic pages by CAGRI
IMPORTANT NOTICE:
All characters are 18 years old or older.
All action is simulated and involves
no real people.
The authors/publishers do not condone
violence of any kind.
These are completely fictional comics
for adult entertainment.
Aquila, a young beauty just twenty years old, is the most sought-after debutante in aristocratic Roman society. She has dozens of suitors, not all of them as desirable as she is herself. Her suitors include Senator Quintius, a bitter enemy of her father's in the Senate. His main claim to fame is his reputation for sadism in the sexual abuse of young slave girls.
Aquila's agreeable life takes an unexpected turn, as does that of her younger sister Juliette, when their father Gallicus is declared a traitor to Rome. The family flees to the south, where Quintius's power and influence are weaker. There the young women try to rebuild their lives.
One fateful day a Roman legion sent by Quintius arrives at the gates of the city...
In ENGLISH. Available electronically in PDF format. See bottom of page
They were captured and caged,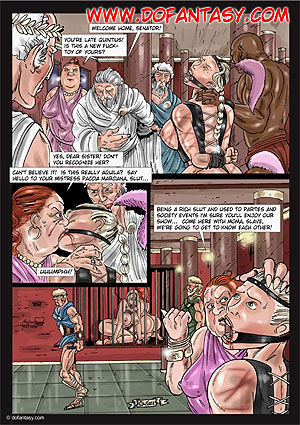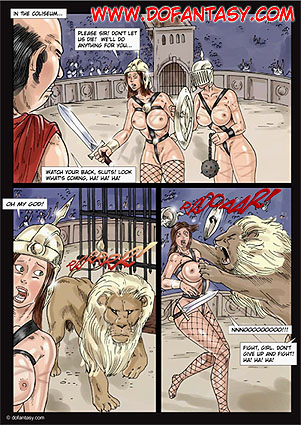 DON'T MISS THIS INCREDIBLE COMIC BY CAGRI
[ CAGRI SITE ] [ HOME ]