Use our On-Line 100% Secure EncryptedShopping Cart Ordering System. Simply browse
our site and Click the ADD TO SHOPPING CART buttons to place items in your Shopping Cart
[ HOME ] [ COMICS ] [ MOVIES ] [ NOVELS ] [ CD-ROM ] [ Order info ] [ Help ] [ ARTIST SITES ] [ SEARCH ]
[ Disclaimer ] [ CATALOGUE ] [ Copyright ]
FANSADOX COLLECTION 101
HORROR HUNT - WAYNE WINE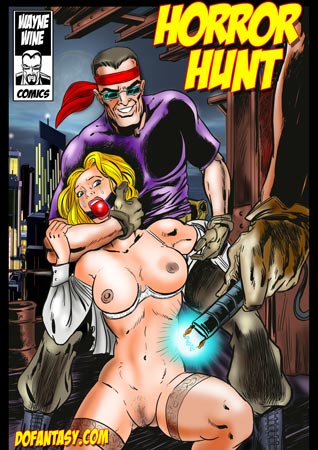 HORROR HUNT
NEW IN PDF ELECTRONIC VERSION!
Adult Comic Album by
WAYNE WINE
HIGH RESOLUTION PDF deluxe edition
42 full comic color pages by Wayne Wine
-COMPLETE, UNABRIDGED VERSION-
A MAD HUNT IN AN UNDER-CONSTRUCTION
SKYSCRAPER!
IMPORTANT NOTICE:
All characters are 18 years old or older.
All action is simulated and no
actual people are involved in it.
The authors/publishers do not condone
any kind of violence.
These comics are completely fiction
and for adult entertainment.
Three hooded and tightly-bound beauties are taken out of a van in the middle of the night. They are on sale...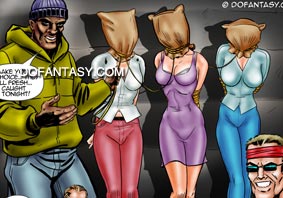 The buyers waste no time and quickly -and roughly!- inspect the goods.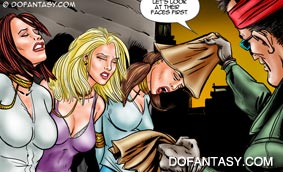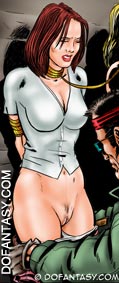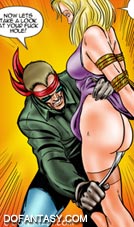 A young blonde beauty is chosen. 'Blondes are easier to spot at night', says one of the buyers after winding the beauty with a brutal knee in her stomach.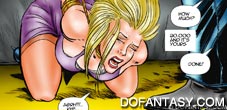 The psycho hunters show their prey the hunting ground: an enormous unfinished skyscraper. 'You better start running for your life, bitch... In five minutes we start stalking you!'

The girl can't believe her ears. Just a few hours before she was free, on her way back to her apartment to get ready for a romantic dinner with her boyfriend...
But the stun gun tells her this is no dream. She starts running wildly...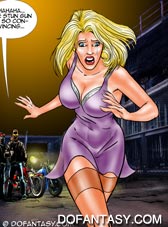 The men start the hunt...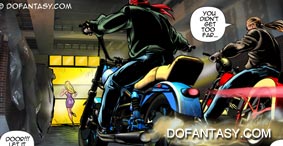 The beauty tries to hide...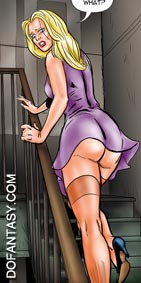 To not avail....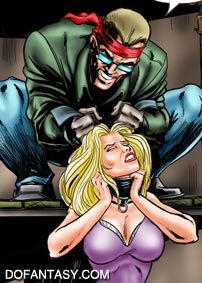 Then a horror nightmare of humiliation, cruelty and abuse begins. The hunters' blood is boiling and they show no mercy to the captured prey. The young beauty is forced to perform the most humiliating tasks an evil psycho can devise...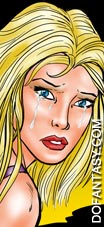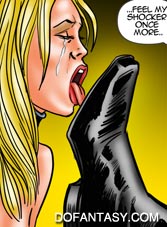 ...things get worse and worse...
After an endless night of spine-chilling terror, the hunters decide to spare their victim's life. They abandon her on the floor of the skyscraper condemning the young beauty to a fate worse than death...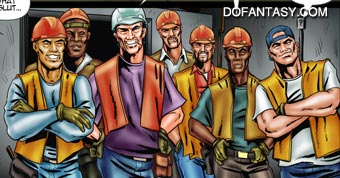 WILD GIRL-HUNTING IN AN UNDER-CONSTRUCTION SKYSCRAPER!
THE LATEST WAYNE WINE ACTION COMIC!