Use our On-Line 100% Secure Encrypted Shopping Cart Ordering System. Simply browse
our site and Click the ADD TO SHOPPING CART buttons to place items in your Shopping Cart
[ HOME ] [ COMICS ] [ MOVIES ] [ NOVELS ] [ CD-ROM ] [ Order info ] [ Help ] [ ARTIST SITES ] [ SEARCH ]
[ Disclaimer ] [ CATALOGUE ] [ Copyright ]
FANSADOX COLLECTION 114
WAR SLAVES - ROBERTS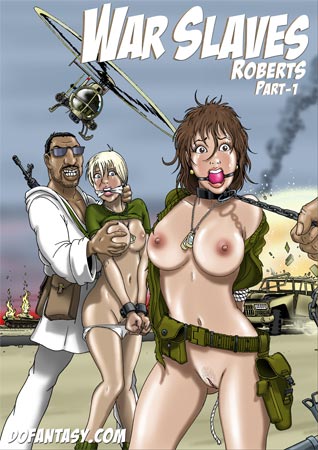 WAR SLAVES - Part 1
NEW IN PDF ELECTRONIC VERSION!
Adult Comic Album by
ROBERTS
HIGH RESOLUTION PDF deluxe edition
43 color comic pages by ROBERTS
-COMPLETE, UNABRIDGED VERSION-
TWO BEAUTIFUL MILITARY
ATTACKED AND MADE PRISONERS
IN THE DESERT!
THE LATEST ROBERTS!!!
IMPORTANT NOTICE - DISCLAIMER
All characters are 18 years old or older.
This is an entirely fictional work based on
cartoon characters for adult entertainment.
It shows no real people or events.
The characters are shown participating in
CONSENSUAL role-play for their own personal
satisfaction, simulating activities which involve
sexual dominance and submission.
No actual toons were harmed in the making
of this comic.
A beautiful lieutenant and a private are in a low risk mission far from their quarters...

But it's war time and risk is behind every rock on the desert...

Unfortunately for them, the girls survive the rocket and get caught...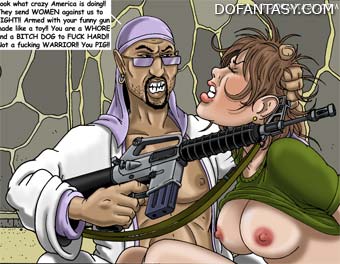 They are not going to be treated like war prisoners as they are not recognized as soldiers by the enemy... "Women don't fight, women are not warriors!"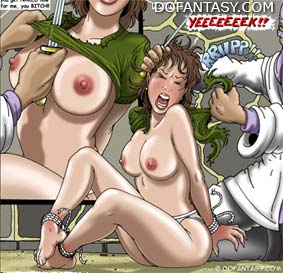 What was a routine mission turned out into a hellish nightmare of shear terror, and inhuman humiliation for the two girls...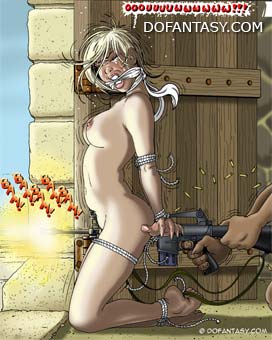 Their capture is soon known by the local war lords...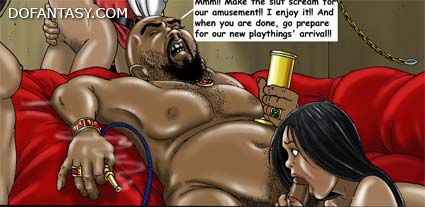 ..and evens take an even nastier turn.
THE LATEST ROBERTS!!!
A MASTERFUL PORTRAIT BY ROBERTS OF THE SHEAR TERROR OF TWO YOUNG
AND LOVELY WAR PRISONERS
GREAT STORY, GREAT CHARACTERS AND A GREAT COMIC!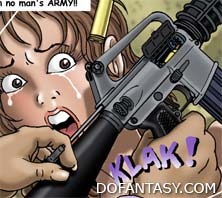 CHECK ROBERTS SITE FOR MORE ROBERTS COMICS