Use our On-Line 100% Secure EncryptedShopping Cart Ordering System. Simply browse
our site and Click the ADD TO SHOPPING CART buttons to place items in your Shopping Cart
[ HOME ] [ COMICS ] [ MOVIES ] [ NOVELS ] [ CD-ROM ] [ Order info ] [ Help ] [ ARTIST SITES ] [ SEARCH ]
[ Disclaimer ] [ CATALOGUE ] [ Copyright ]
FANSADOX COLLECTION 11
FAMILY TRAP - TEMPLETON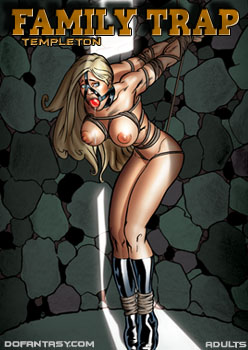 FAMILY TRAP
New in PDF electronic version


HIGH RESOLUTION PDF deluxe edition
44 full comic pages by TEMPLETON
-COMPLETE, UNABRIDGED VERSION-

EXCLUSIVE ART BY
TEMPLETON

IMPORTANT NOTICE:
All characters are 18 years old or older.
All action is simulated and involves
no real people.
The authors/publishers do not condone
violence of any kind.
These are completely fictional comics
for adult entertainment.

Elizabeth's parents died in a car crash a few weeks ago. She has decided to get away from everything for a short rest and visits her Aunt Eleonor in the warm south of the country.

It can only be for a few days, because Elisabeth has lots of plans.

She is a restless, enquiring girl who does not like to be idle for long. She wants to have a quick break, and then move downtown, enroll in an art school and set up the design agency she has always dreamed of...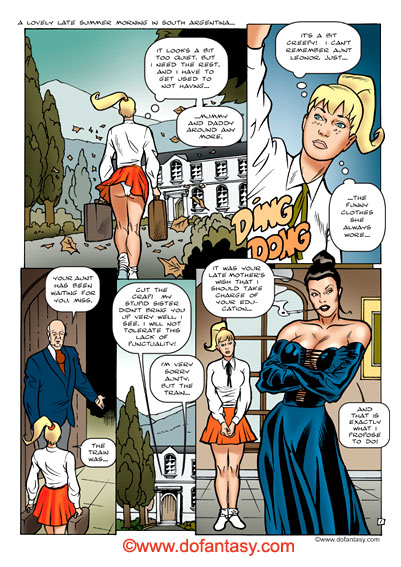 ...but Aunt Eleonor had different plans for the young girl.
FAMILY TRAP
by TEMPLETON
VISIT TEMPLETON SITE FOR A COMPLETE LIST
OF TEMPLETON COMICS AND OFFERS