Street criminals wander the city at night. Nobody is safe anymore...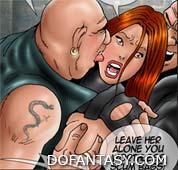 Only Scorpio, the masked Superheroine in red, seems to care...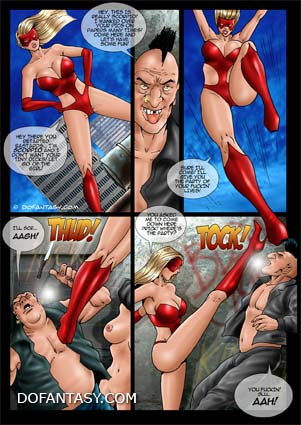 At court, young lawyer Amy Steel fights to put the biggest 'Don' of NY city into State Prison for ever. But sending Vitto Baldini to jail is not an easy job. The corrupt criminal is a master in bribery and blackmail and to Amy's dismay, the bastard gets free after the trial...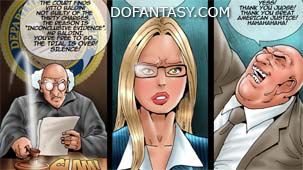 It turns out, of course, that the beautiful and clever young lawyer Amy Steel turns into our Superheroine Scorpio after dark!
Free of charges now, Vitto Baldini decides to catch the elusive Scorpio and teach both women a lesson.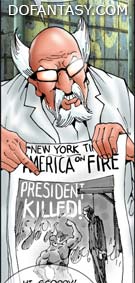 Doctor Kieslow, a mad but clever mind, is working on building Baldini's Super-Army, a militia of genetically modified criminals capable of destroying law and justice.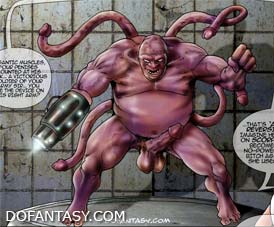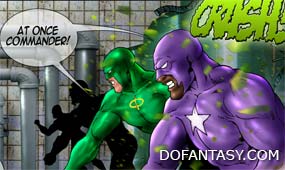 Of course our Superheroine fights such monsters. And to Baldini's and Kieslow's despair, with great success...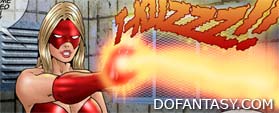 ...until the day she's overpowered and made prisoner. To Baldini's delight, he soon discovers Scorpio's true identity. The masked Superheroine and Amy Steel the lawyer, his hated prosecutor, are the same person!
Hell begins for our Superheroine in the hands of Vitto Baldini and his genetically transformed monsters...
The tough, invincible Superheroine is now the prisoner of the criminals she fought. And the smart, hard-line lawyer that sent hundreds to prison is now the victim of the sadistic criminals she imprisoned!