Use our On-Line 100% Secure EncryptedShopping Cart Ordering System. Simply browse
our site and Click the ADD TO SHOPPING CART buttons to place items in your Shopping Cart
[ HOME ] [ COMICS ] [ MOVIES ] [ NOVELS ] [ CD-ROM ] [ Order info ] [ Help ] [ ARTIST SITES ] [ SEARCH ]
[ Disclaimer ] [ CATALOGUE ] [ Copyright ]
FANSADOX COLLECTION 125
DEATH IN THE HAREM - FERRES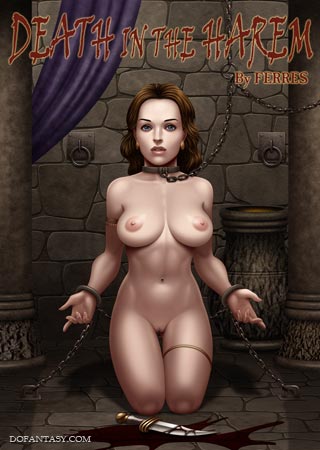 NEW IN PDF ELECTRONIC VERSION
Adult Comic Album by FERRES
HIGH RESOLUTION PDF deluxe edition
49 full color comic pages by FERRES
-COMPLETE, UNABRIDGED VERSION-
GREATEST ART BY FERRES.
EVERY SINGLE FRAME IS A MASTERPIECE TO BE ENJOYED
OVER AND OVER AGAIN
THE FATE OF YOUNG, BEAUTIFUL NOBLEWOMEN AS BOOTY OF WAR AFTER THE FALL OF CONSTANTINOPLE
IN THE HANDS OF THE
OTTOMAN TURKS.
AN INCREDIBLY HOT STORY
IMPORTANT NOTICE - DISCLAIMER
All characters are 18 years old or older.
This is an entirely fictional work based on
cartoon characters for adult entertainment.
It shows no real people or events.
The characters are shown participating in
CONSENSUAL role-play for their own personal
satisfaction, simulating activities which involve
sexual dominance and submission.
No actual toons were harmed in the making
of this comic.
Constantinople was the last bastion of Christendom in the East. A proud, formidable city with seemingly unassailable defenses. When it finally fell at the hands of the Ottoman Turks, the West trembled. The mighty Ottoman Empire could now sweep into Europe from the east unchecked.
By the time the last of the city's defenses collapsed, it was but a shadow of it's former glory. A city, exhausted by centuries of strife, unaided by the western powers, finally gave up the fight.
Its walls in tatters, its towers broken, its emperor slain and its populace enslaved.
All that was left for the Turks was the counting of the spoils and there were many... An orgy of abuse and pillaging beset the city. None were spared the cruel hands of the vengeful Turks. Too long the Byzantine walls had held them back, but no more. It was time to settle old scores upon a defeated people.
Blood flowed freely in the streets of Constantinople.
The young noblewomen were the most sought-after booty...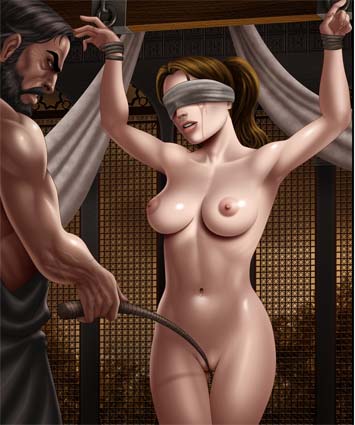 The story tells the fate of the women that suffered an ignominious slavery in the hands of the invaders. A story of crime, betrayal and humiliation in a harshly ruled Harem.
A great album blessed by the incomparable art of Ferres, the beauty of his heiresses...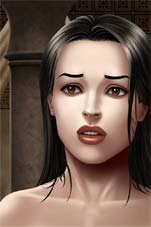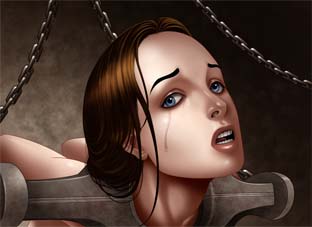 ...and the crudity of his images depicting the cruel ways of the Middle Ages....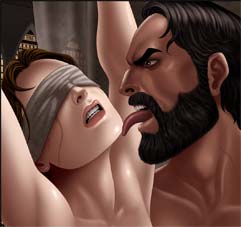 The humiliation of the Christian noblewomen, now captives in this hideous Harem, is the hellish nightmare a young woman can be ever trapped in.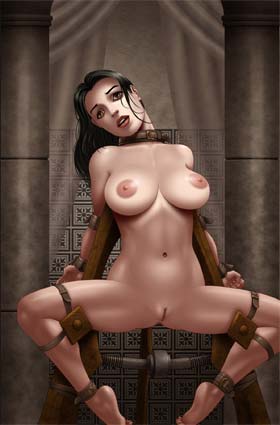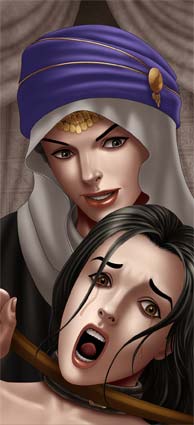 They are desirable women of outstanding beauty but they are the women of the hated enemy too. Nobody will defend them...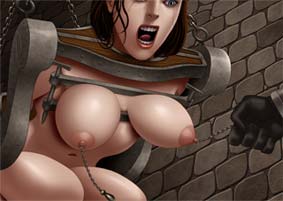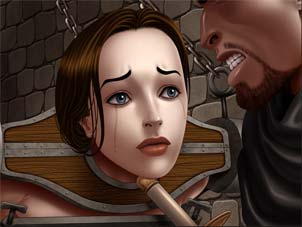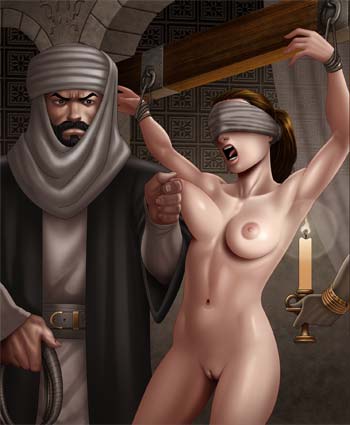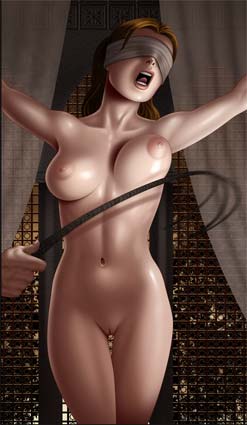 THE BEST ART BY FERRES
THE HORROR STORY OF THE FALL AND PLUNDER OF CONSTANTINOPLE
EVERY SINGLE FRAME IN THIS ALBUM IS A MASTERPIECE TO BE ENJOYED OVER AND OVER AGAIN!
A STORY OF MYSTERY, REVENGE AND CRIME WITHIN THE WALLS OF A HARSHLY RULED HAREM

A COLLECTOR'S ITEM!