Use our On-Line 100% Secure EncryptedShopping Cart Ordering System. Simply browse
our site and Click the ADD TO SHOPPING CART buttons to place items in your Shopping Cart
[ HOME ] [ COMICS ] [ MOVIES ] [ NOVELS ] [ CD-ROM ] [ Order info ] [ Help ] [ ARTIST SITES ] [ SEARCH ]
[ Disclaimer ] [ CATALOGUE ] [ Copyright ]
FANSADOX COLLECTION 135
VACANCY FOR PORN ACTRESS - CAGRI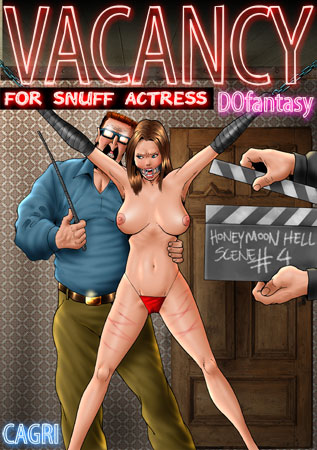 NEW IN PDF ELECTRONIC VERSION!
Adult Comic Album by CAGRI
HIGH RESOLUTION PDF deluxe edition
41 full color comic pages by CAGRI
-COMPLETE, UNABRIDGED VERSION-
EXCLUSIVE TO THIS SITE!
A newly-married couple falls into a trap.
The girl is forced to act in a porn
movie in front of her husband....
IMPORTANT NOTICE - DISCLAIMER
All characters are 18 years old or older.
This is an entirely fictional work based on
cartoon characters for adult entertainment.
It shows no real people or events.
The characters are shown participating in
CONSENSUAL role-play for their own personal
satisfaction, simulating activities which involve
sexual dominance and submission.
No actual toons were harmed in the
making of this comic.
A newly-married couple stops for the night in an isolated, run down motel. Their car broke down and can't be fixed until morning.
The girl doesn't like the place. It's dirty, cold, dark and they are the only guests. She doesn't like the desk clerk either or the loud screaming she's hearing... "Must be the TV, it sounds like a cheap porn movie", says John.
They go into the room, lock the door and switch on the TV. To their surprise, a spine chilling movie is being shown on the screen...
Anxiety turns into sheer terror when the girl realizes the movie was shot in the same room they are occupying now...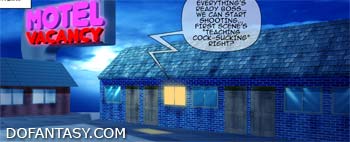 Too late. A bunch of demented men overpowers the couple...
The sinister clerks start filming a horror movie where the girl is the star. Her husband is forced to watch everything...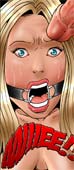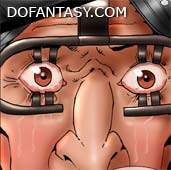 There is no limit to the insane imagination of the director and his crew...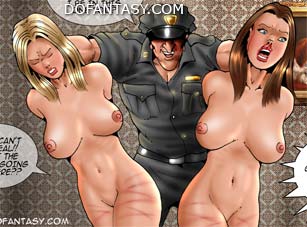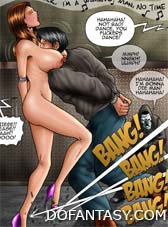 Certainly a comic not to miss...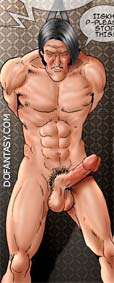 A NEWLY-MARRIED GIRL OBLIGED TO ACT IN A
PORN MOVIE IN FRONT OF HER HUSBAND!
A NEW GREAT ACTION PACKED COMIC BY ARTIST CAGRI!
[ CAGRI SITE ] [ HOME ]