Use our On-Line 100% Secure EncryptedShopping Cart Ordering System. Simply browse
our site and Click the ADD TO SHOPPING CART buttons to place items in your Shopping Cart
[ HOME ] [ COMICS ] [ MOVIES ] [ NOVELS ] [ CD-ROM ] [ Order info ] [ Help ] [ ARTIST SITES ] [ SEARCH ]
[ Disclaimer ] [ CATALOGUE ] [ Copyright ]
FANSADOX COLLECTION 141
HELL ONLINE - CAGRI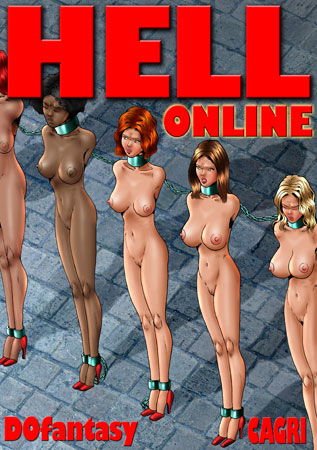 HELL ONLINE
NEW IN PDF ELECTRONIC VERSION!
Adult Comic Album by CAGRI
HIGH RESOLUTION PDF deluxe edition
41 full color comic pages by CAGRI
-COMPLETE, UNABRIDGED VERSION-
EXCLUSIVE TO THIS SITE!
Young celebrities lured into
an awful trap!

IMPORTANT NOTICE - DISCLAIMER
All characters are 18 years old or older.
This is an entirely fictional work based on
cartoon characters for adult entertainment.
It shows no real people or events.
The characters are shown participating in
CONSENSUAL role-play for their own
personal satisfaction, simulating activities
which involve sexual dominance and
submission. No actual toons were harmed in the making of this comic.
The place is an old, well-hidden prison in Eastern Europe...

The business is a twisted adult website where members click on-screen options and decide what wardens do to their charges...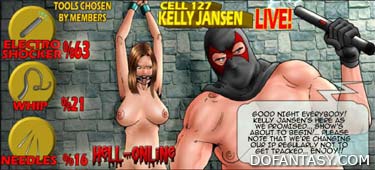 The members are anonymous guys from all over the world who share a liking for the bizarre. From the anonymity of their homes they choose different versions of hell on earth for the poor girls trapped in the ignominious prison...

The wardens are rich guys who have outbid their rivals and bought themselves a job that some would die for...
The charges are all female celebrities: top models, well-known artists, royalty, high-class beauties... all lured into a trap by lucrative contracts or jet set parties. Like Kelly, a well-known top model who does not hesitate to travel to Prague for a million-dollar contract...
For Kelly and others like her, it is already too late when they realise they have made a mistake...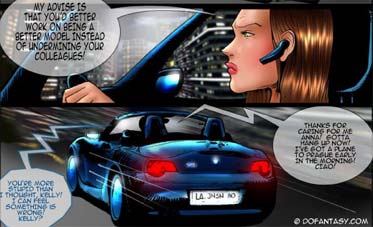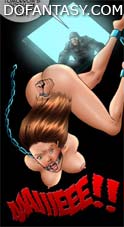 The members' imagination is as vivid as it is perverse. Their monthly fee gives them remote hands-on contact with the girls...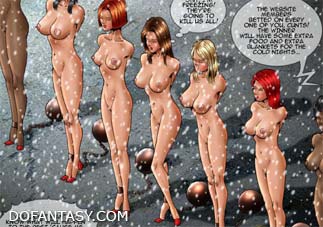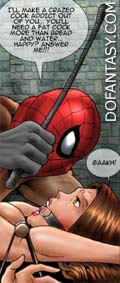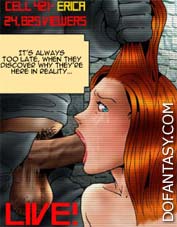 Do not miss this new action-packed comic by great artist CAGRI!
A TWISTED ADULT WEBSITE WHERE MEMBERS DECIDE WHAT WARDENS DO TO THEIR
BEAUTIFUL, DEFENSELESS CHARGES...
A NEW GREAT COMIC BY ARTIST CAGRI!
[ CAGRI SITE ] [ HOME ]