Use our On-Line 100% Secure EncryptedShopping Cart Ordering System. Simply browse
our site and Click the ADD TO SHOPPING CART buttons to place items in your Shopping Cart
[ HOME ] [ COMICS ] [ MOVIES ] [ NOVELS ] [ CD-ROM ] [ Order info ] [ Help ] [ ARTIST SITES ] [ SEARCH ]
[ Disclaimer ] [ CATALOGUE ] [ Copyright ]
FANSADOX COLLECTION 169
ROMATES - ERENISCH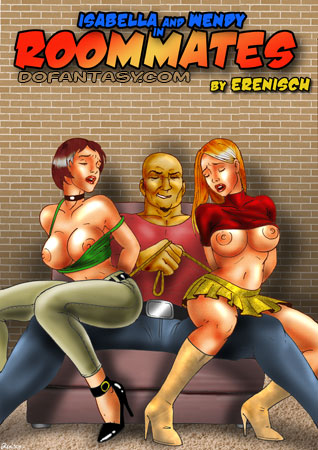 NEW IN PDF ELECTRONIC VERSION!
Adult Comic Album by
ERENISCH
HIGH RESOLUTION PDF deluxe edition
48 full color comic pages by ERENISCH
-COMPLETE, UNABRIDGED VERSION-
AFTER THE PASSING OF THE
COMPULSORY FEMALE SLAVERY LAW
YOUNG, NUBILE WOMEN BECOME
VALUABLE GOODS TO BE BOUGHT
AND SOLD...
IMPORTANT NOTICE - DISCLAIMER
All characters are 18 years old or older.
This is an entirely fictional work based on
cartoon characters for adult entertainment.
It shows no real people or events.
The characters are shown participating in
CONSENSUAL role-play for their own
personal satisfaction, simulating activities
which involve sexual dominance and
submission. No actual toons were harmed in the making of this comic.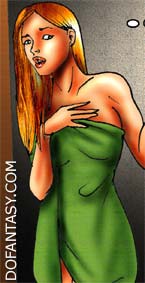 In the Year 2022, many countries pass the "COMPULSORY FEMALE SLAVERY LAW" which relegates the status of women to exchangeable property.
Young, nubile women become valuable goods to be bought and sold in order to be used as slaves, servants and pets... While many families are unwilling to sell their daughters at first, rising prices force many to sell their young girls.
Isabella and Wendy, two college girls just 18, think their loving parents are different and their freedom is guaranteed...
Little they know...
After the 'law', every female has a price, and both beautiful girls are destined to become slaves to a very demanding and rough man...
To Isabella's despair, her family sells her to her former boyfriend as his pet-slave just to pay for a new TV set.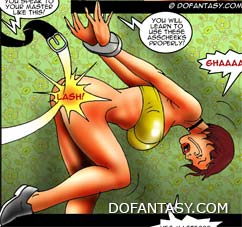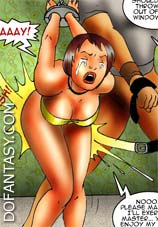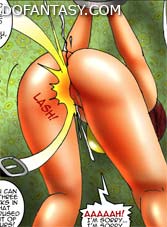 The guy is not as friendly and lovingly to the girl as he used to be.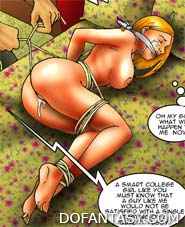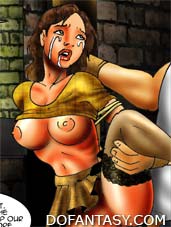 Wendy, a stunning blonde and Isabella's roommate, draws the attention of the man too...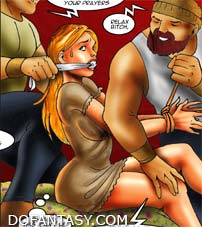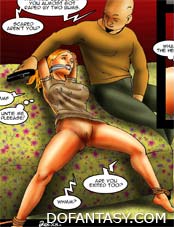 SOLD TO HER FORMER BOYFRIEND BY HER
FAMILY TO PAY FOR A NEW TV SET!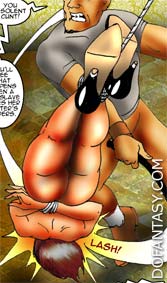 AFTER THE PASSING OF THE COMPULSORY FEMALE SLAVERY LAW YOUNG, NUBILE
WOMEN BECOME VALUABLE GOODS TO BE BOUGHT AND SOLD IN ORDER TO BE USED
AS SLAVES, SERVANTS AND PETS...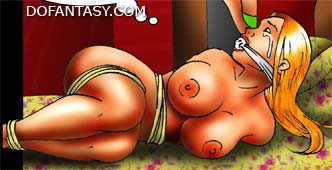 VISIT ERENISCH SITE FOR A COMPLETE LIST OF ERENISCH COMICS AND OFFERS
PDF by DOWNLOAD. The PDF electronic version contains the same images and text as the paperback edition (if a paperback exists). Please be aware that most of the ENGLISH VERSIONS are in PDF version exclusively. You'll have instant access to your files just after the credit card transaction is approved. You'll receive a confirmation e-mail with directions to download if you prefer to download at a later time. To open PDF files you need Adobe Acrobat Reader. Download it for free by clicking here!
PDF in a CD. If you prefer, we'll burn a CD-ROM especially for you with the PDF files that you choose. Postage (14.99 Euro) will be added to the total cost of the books. If you want to order on a CD-ROM please check the corresponding check-box in the shopping cart.
Copyright © 1998-2011 Dofantasy - ETHAN ltd