Use our On-Line 100% Secure EncryptedShopping Cart Ordering System. Simply browse
our site and Click the ADD TO SHOPPING CART buttons to place items in your Shopping Cart
[ HOME ] [ COMICS ] [ MOVIES ] [ NOVELS ] [ CD-ROM ] [ Order info ] [ Help ] [ ARTIST SITES ] [ SEARCH ]
[ Disclaimer ] [ CATALOGUE ] [ Copyright ]
FANSADOX COLLECTION 176
BEACH HUNTER - VIKTOR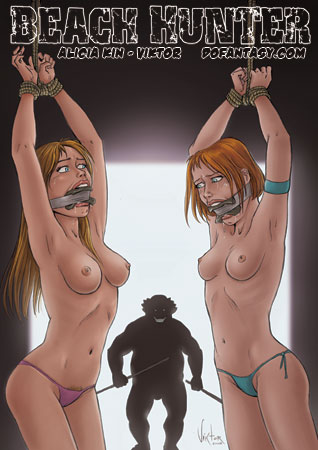 BEACH HUNTER
NEW IN PDF ELECTRONIC VERSION!
Adult Comic Album by
ALICIA KIN - VIKTOR
HIGH RESOLUTION PDF deluxe edition
47 full color comic pages
-COMPLETE, UNABRIDGED VERSION-
LOVELY BEACH GIRLS BY NEW ARTISTS
ALICIA KIN AND VIKTOR!!!
TIRED OF BEING TEASED, THE TOILET
CLEANER DECIDES TO BECOME A BEACH
HUNTER AND START A VERY SPECIAL
COLLECTION...
IMPORTANT NOTICE - DISCLAIMER
All characters are 18 years old or older.
This is an entirely fictional work based on
cartoon characters for adult entertainment.
It shows no real people or events.
The characters are shown participating in
CONSENSUAL role-play for their own personal satisfaction, simulating activities which involve sexual dominance and submission.
No actual toons were harmed in the making
of this comic.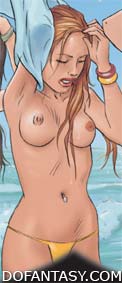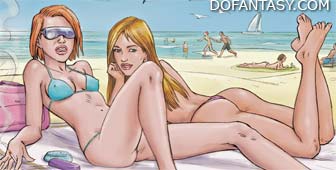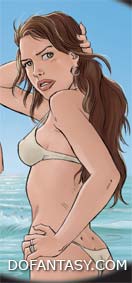 The toilet cleaner enjoyed watching the young chicks tanning on the sand and flirting in the bar until the day he got his wires badly crossed. That day he decided to take part in the fun...
"Feeling lonely, babes? You look goddamn bored to me! You wanna come inside and see what I got for you? Just the thing for hot young chicks like you!"
The girls' reaction left things pretty clear...
"Jesus Christ! How gross can you get?"

"Are you crazy, you dumb moron? Why don't you stick your mop up your ass?"

"Can't understand these dirty slobs... old, bald, no class, no money... Who does he think he is, talking to us?"

"Go wank yourself off and leave us alone. If you bother us again you'll be sent down for sexual harassment!"
The spurned guy took this very badly and decided not to take such a 'gentle' approach...
HOT BABIES - INCREDIBLE ART - TERRIFIC PLOT!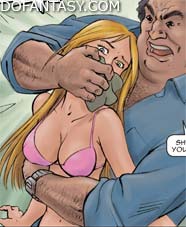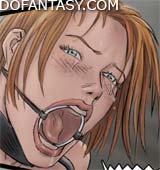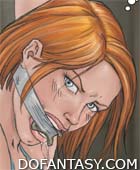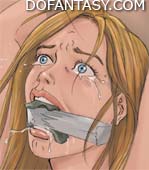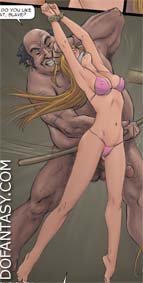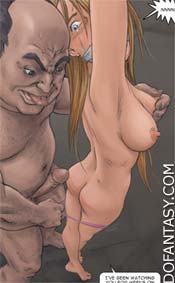 A SPURNED TOILET CLEANER DECIDES
TO BECOME A BEACH GIRL COLLECTOR!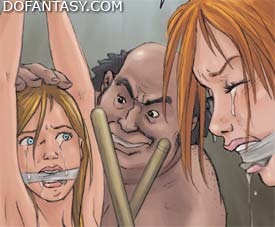 NOT TO MISS!
DON'T MISS THE FIRST PART TWO OF THIS HOT COMIC: BEACH HUNTER PART TWO
VISIT VIKTOR'S SITE FOR A COMPLETE LIST OF VIKTOR COMICS AND OFFER