Two sexy undercover reporters are covering a weird ceremony in an old, remote church. The masked participants belong to a Satanic sect. The reporters watch in horror as beautiful women are brought up from their underground cells and offered to their evil captors...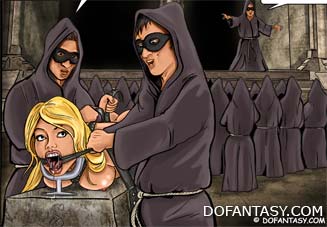 The reporters cannot believe what they are seeing... cruel fanatics who enjoy humiliating defenseless prisoners!
Medieval racks and punishment devices, iron cages, crosses...
Then suddenly the beautiful young reporters are discovered...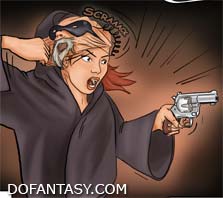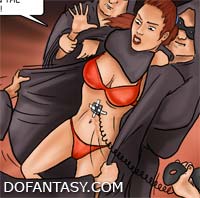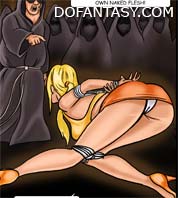 The reporters are seized and stripped by the outraged members of this unholy sect. They will suffer terribly at the hands of the "brothers"...