Use our On-Line 100% Secure EncryptedShopping Cart Ordering System. Simply browse
our site and Click the ADD TO SHOPPING CART buttons to place items in your Shopping Cart
[ HOME ] [ COMICS ] [ MOVIES ] [ NOVELS ] [ CD-ROM ] [ Order info ] [ Help ] [ ARTIST SITES ] [ SEARCH ]
[ Disclaimer ] [ CATALOGUE ] [ Copyright ]
FANSADOX COLLECTION 196
SLAVE FAIR - ERENISCH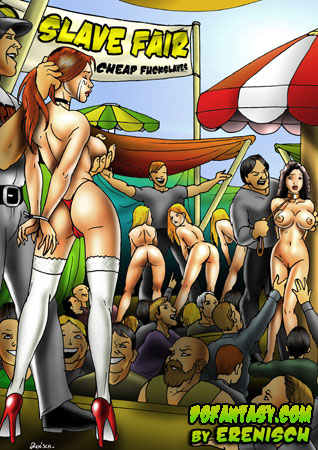 NEW IN PDF ELECTRONIC VERSION!
Adult Comic Album by ERENISCH
HIGH RESOLUTION PDF deluxe edition
55 full color comic pages by ERENISCH
-COMPLETE, UNABRIDGED VERSION-
WHEN A GIRL REACHES SLAVERY AGE, SHE
CAN BE BOUGHT, SOLD AND RENTED. SHE BECOMES HER OWNER'S PROPERTY!
Crazed, horny perverts roam around
the Fair, drooling over expensive,
grade-A virgins, models, imported
exotic girls or specially
trained slaves...
IMPORTANT NOTICE - DISCLAIMER
All characters are 18 years old or older.
This is an entirely fictional work based on
cartoon characters for adult entertainment.
It shows no real people or events.
The characters are shown participating in
CONSENSUAL role-play for their own personal satisfaction, simulating activities which involve sexual dominance and submission.
No actual toons were harmed in the making
of this comic.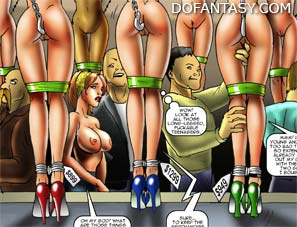 In the year 2022 many countries passed the 'Compulsory Female Slavery Law' that permits the sexual use and sale of nubile women over 18 years of age.
When a girl reaches slavery age, she can be bought and sold, hired and whored, and can be used in every way imaginable as her owner's personal property, unless she can pay for her freedom.
After the law, increasing demand for sex-slaves created a huge market in which females are bought and sold in great numbers.
Slave traders ranging from neighborhood pimps to huge slave companies competed to supply the prettiest, the most obedient slavegirls to the customer.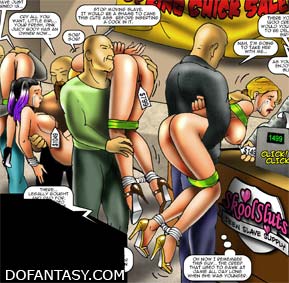 Annual slave-fairs provide the best opportunity to sample the best slaves companies and slave shops bring out and to check the latest equipment designed for training and for a better slave enjoyment experience...
_____________
The Cock Town annual national slave fair is the biggest of all in the country. Maybe the biggest in the world... It's the time of the year all slave traders and girl trainers gather and display their products.
Almost a quarter of the females in sexual use in the country are traded during this fair.
The fair is a huge slavemarket in the traditional sense, where slave-trading companies big and small, ranging from the neighborhood pimp to supermarkets like Girl-Mart, bring out the freshest and prettiest chicks. Crazed, horny perverts roam around, drooling over expensive, grade-A virgins, models, imported exotic girls or specially trained slaves...
_____________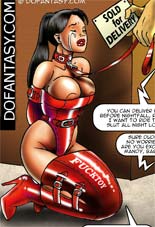 "Gentlemen! Look at this wonderful specimen! This little slut is a perfect example of the Girl-Mart slave standards. Untouched, age 18, tight pussy and ass, great cocksucker, shy beautiful eyes... Tiffany here is a very obedient girl and she wants to be fucked raw by one of you perverts!"
"Here we go gentlemen. Young first-cock Scandinavians from the Whore-Store! If you buy two, the third one is free! "
"Men and boys... FUCKPET store presents Ariana, an exotic photo-model captured in a foreign country. Not yet trained! She can be yours to tame and use, if you are willing to pay her price!"
_____________
Of course no Slave Fair would be a good slave fair without interesting attractions and installations...
Follow Freddie and Bob around Cock Town Slave Fair. Enjoy the many attractions, check out the new slave training gizmos in the market and buy some of cutest, hottest chicks on sale...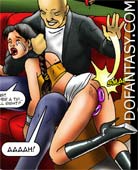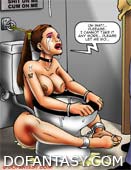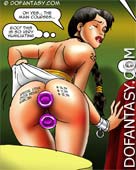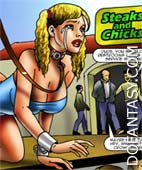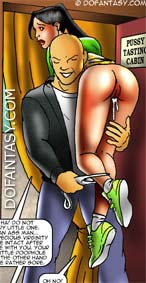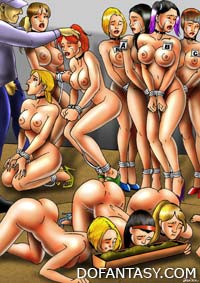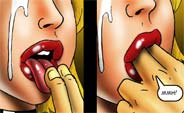 EXTREMELY HOT GIRL-NEXT-DOOR, HUMILIATION COMIC!!!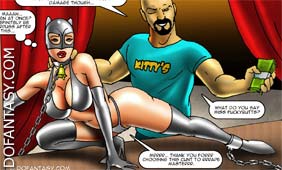 DON'T MISS THE SECOND PART OF THIS COMIC: SLAVE FAIR YEAR TWO!
VISIT ERENISCH SITE FOR A COMPLETE LIST OF ERENISCH COMICS AND OFFERS