A SUNDAY MORNING VISIT TO OLD BERN'S FARM....
"This is fresh pony ass, delivered yesterday. We tie them like this, ass up and tits down, for a few weeks. It makes their muscles strong... Keeps them gagging for sex too. Thatís what these ponies are all about Ė sex and whipping, whatever turns their owners on. They ainít got no other reason to existÖ"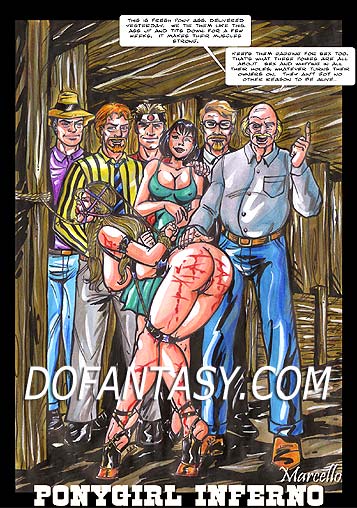 "Six months ago this pony was an upper-class debutant. Difficult to believe, I know. First we used her in exhibitions. Private stuff. A lot of her society friends came and used her. Thatís what friends are for, folks!"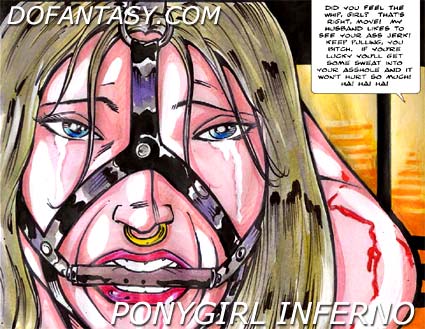 "Take a good look at these thighs. This one will pull a two-seater trap for hours if you use the whip right."
"Is she trained to serve female drivers?"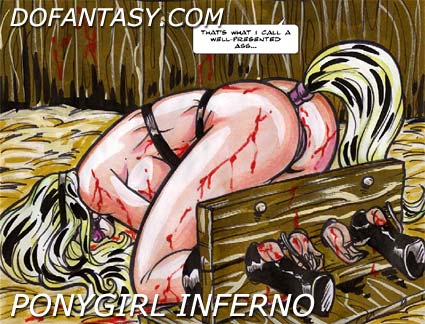 "Look, my husbandís super-efficient secretary! Are you embarrassed at showing your private parts? I find that hard to believe!"
A complete pony comic! 45 color pages!