Use our On-Line 100% Secure EncryptedShopping Cart Ordering System. Simply browse
our site and Click the ADD TO SHOPPING CART buttons to place items in your Shopping Cart
[ HOME ] [ COMICS ] [ MOVIES ] [ NOVELS ] [ CD-ROM ] [ Order info ] [ Help ] [ ARTIST SITES ] [ SEARCH ]
[ Disclaimer ] [ CATALOGUE ] [ Copyright ]
FANSADOX COLLECTION 232
REFORMATORY SCHOOL FOR LOST GIRLS - PYAT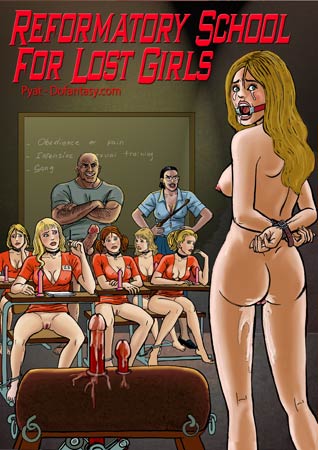 NEW IN PDF ELECTRONIC VERSION!
Adult Comic Album by PYAT
HIGH RESOLUTION PDF deluxe edition
42 full color comic.
-COMPLETE, UNABRIDGED VERSION-
TWO YOUNG WOMEN, WRONGLY ACCUSED AND SENTENCED TO A SADISTIC REFORMATORY SCHOOL
HAVE JUST BEEN THRUST INTO
A LIVING HELL!
AN EXTREMELY HOT STORY BY
EXCEPTIONAL ARTIST PYAT!
IMPORTANT NOTICE - DISCLAIMER
All characters are 18 years old or older.
This is an entirely fictional work based on
cartoon characters for adult entertainment.
It shows no real people or events.
The characters are shown participating in
CONSENSUAL role-play for their own
personal satisfaction, simulating activities
which involve sexual dominance and
submission. No actual toons were harmed
in the making of this comic.
CUT OFF FROM OUTSIDE HELP, THEY ARE CRUELLY TRAINED FOR
THE SCHOOL'S SLAVE AUCTION!
Two young women, wrongly accused and sentenced to the sadistic Reformatory of Lost Girls have just been thrust into a living hell. Cut off from outside help, they are cruelly trained for the school's Slave Auction!
Kelli and Vicki desperately try not to submit to their evil trainers, but every day brings new humiliations and deeper depravity for the girls. Time is running out before they meet their fate, being sold as slaves on the auction block!
_______________________
THE COMIC
A twist of fate, and dark double-dealings, have turned Kelli and Vicki's world upside down. Wrongly convicted of serious crimes, they are sentenced to the Lost Girls Reform School. Powerless against the staff and guards, the girls can only obey as they are marched into the wicked school...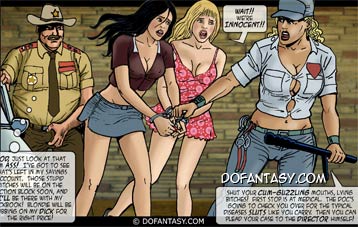 The school's Slave Trainer is a demented thug who thoroughly enjoys using the inmate's bodies to satisfy his every sick desires.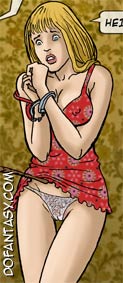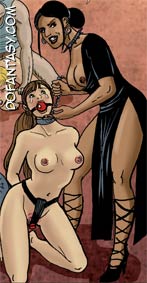 The new girls are brought to the school's medical center where they are giving a shameful examination. Fully naked and on display, nothing is hidden from the doctor's eyes and hands. Claiming he's examining them for smuggled narcotics, the doctor uses this excuse to probe deeply into every area of the girls bodies.
Mortified by their treatment and shameful experience, the girls are presented to the director of the school for enrollment. The Headmaster is an old, lecherous man who sees the new girls as nothing more than an outlet for his lusts, before he gets rich selling them on the Slave Market.
Using his position of authority, the Headmaster plants drugs on Vicki and accuses her of smuggling them into the school! Gleefully entrapping the poor women in another crime, he wastes no time in breaking down their resistance to his will. Fearing his power and cruelty, Kelli tries to comply with his sick demands expecting a small fragment of mercy, she finds none...
Both girls are taken by a butch lesbian guard to be washed and clothed in the school's uniform. The uniform is nothing more than a low-cut top, showing plenty of cleavage and ending right above the hips. With their pussies on display to the staff, the bull-dyke helps herself to their unwilling bodies.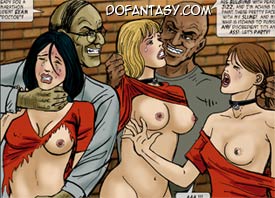 The classes are merciless prisons, where schoolgirls are taught how to please their future Masters in every way imaginable....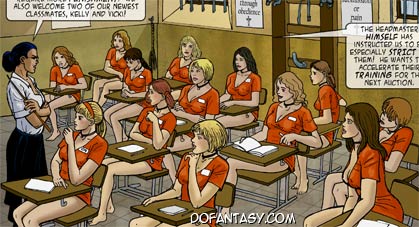 Tammi, a lovely redhead, is singled out for a lesson in abuse. Futilely struggling against the teacher, she is taken by the powerful Slave Trainer who handles her like a toy, a mere plaything to his perverted lust.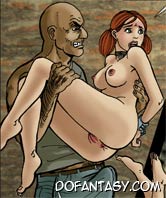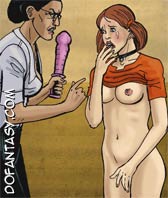 Far below the classrooms, Tammi is reunited in the school's training dungeons with her sister. Chained and helpless, the sister can only watch as the Slave Trainer breaks Tammi in every disgusting way imaginable. Unable to save her sister, the torment is horrific.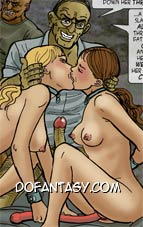 As the day for the Slave Auction arrives, the new girls are subjected to more severe training by the perverted staff...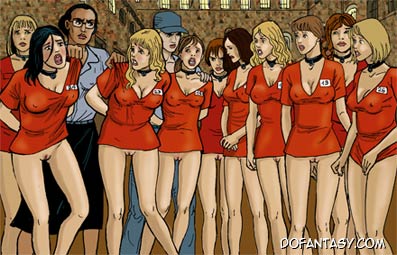 The Slave Auction begins, and five girls have 'graduated' from the Reformatory to the Auction, Kelly and Vicky among them. Wealthy men and women from across the world have arrived for the opportunity to buy a beautiful white girl to play in whatever way they see fit.
Determined to use the girls in their darkest most violent sex fantasies, the bidding is intense...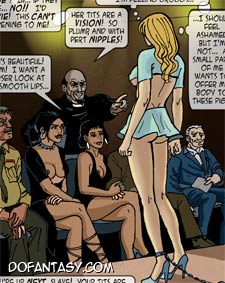 One by one, the girls are sold off, all traces of dignity and self-respect gone. Knowing that resistance will be met with instant punishment, they submit to the most disgusting games imaginable. Thoughts of escape taunt them and add to their misery.
Once sold, the girls become property of their new Masters for the rest of their miserable lives. The ruthless owners quickly take charge of their new possessions!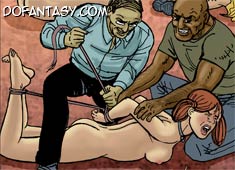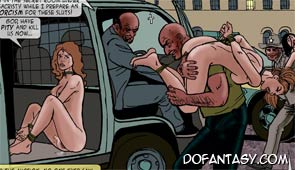 YOUNG BEAUTIES LOCKED UP IN AN EVIL REFORM SCHOOL!!!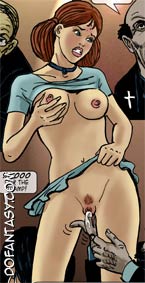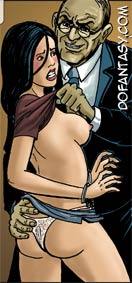 PYAT, THE WORLD-CLASS BELGIAN
ARTIST AT DOFANTASY.COM!



TWO YOUNG WOMEN, WRONGLY
ACCUSED AND SENTENCED TO A SADISTIC REFORMATORY SCHOOL, HAVE JUST BEEN THRUST INTO A LIVING HELL!
CUT OFF FROM OUTSIDE HELP,
THEY ARE CRUELLY TRAINED FOR
THE SCHOOL'S SLAVE AUCTION!