Use our On-Line 100% Secure EncryptedShopping Cart Ordering System. Simply browse
our site and Click the ADD TO SHOPPING CART buttons to place items in your Shopping Cart
[ HOME ] [ COMICS ] [ MOVIES ] [ NOVELS ] [ CD-ROM ] [ Order info ] [ Help ] [ ARTIST SITES ] [ SEARCH ]
[ Disclaimer ] [ CATALOGUE ] [ Copyright ]
FANSADOX COLLECTION 23
WILD SEAS - TEMPLETON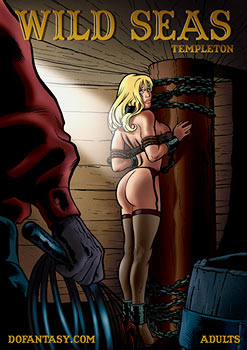 WILD SEAS
NEW IN PDF ELECTRONIC VERSION!
Adult Comic Album by TEMPLETON

HIGH RESOLUTION PDF deluxe edition
45 full comic pages by TEMPLETON
-COMPLETE, UNABRIDGED VERSION-

EXCLUSIVE ART BY TEMPLETON
A tale of pirates, slavegirls and exploitation!

IMPORTANT NOTICE - DISCLAIMER
All characters are 18 years old or older.
This is an entirely fictional work based on
cartoon characters for adult entertainment.
It shows no real people or events.
The characters are shown participating in
CONSENSUAL role-play for their own personal
satisfaction, simulating activities which involve
sexual dominance and submission.
No actual toons were harmed in the making
of this comic.

The British are having a difficult time in the Caribbean. Some of the islands are in open revolt and the Governor has been killed by his own brother. Anarchy rules and a cruel and bloodthirsty gang of pirates and gaolbirds are free to do as they want, burning and looting the houses of the wealthy merchants and plundering at will.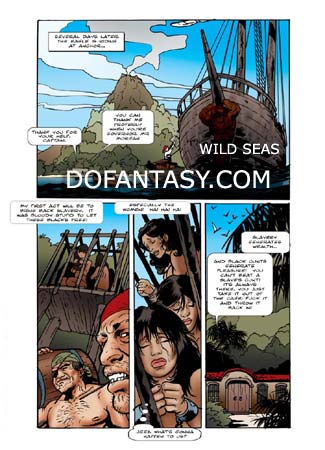 | | |
| --- | --- |
| | Susan Nelson, the Governorís daughter, is caught up in the growing lawlessness whilst visiting one of the outlying islands. Unaware of her fatherís death, she conceals her identity and sets out to return to the capital, Port Kingston. |
The girl tries to escape in a small boat but is captured by pirates.
By a cruel twist of destiny she is purchased in a slave market by her detestable Uncle George, now head of the uprising against the Governor.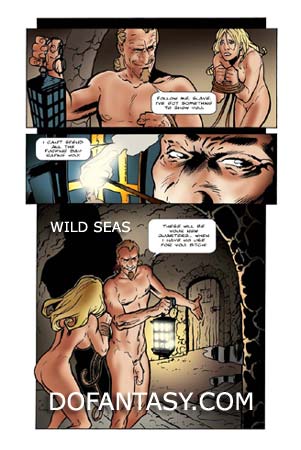 The girl's life on board the pirate boat is a nightmare of intimate humiliation and sexual abuse. Never before the break in of a girl and her training as a slave was described with this appalling crudity.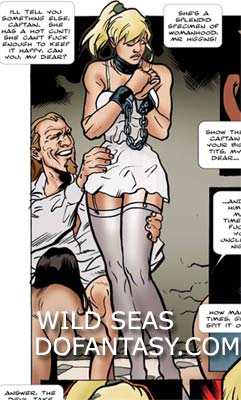 An exciting new work of the author of acclaimed SLAVE OWNER CLUB also in this collection..
WILD SEAS
by TEMPLETON
THE DEFINITIVE PIRATES COMIC!
VISIT TEMPLETON SITE FOR A COMPLETE LIST
OF TEMPLETON COMICS AND OFFERS