Use our On-Line 100% Secure Encrypted Shopping Cart Ordering System. Simply browse
our site and Click the ADD TO SHOPPING CART buttons to place items in your Shopping Cart
[ HOME ] [ COMICS ] [ MOVIES ] [ NOVELS ] [ CD-ROM ] [ Order info ] [ Help ] [ ARTIST SITES ] [ SEARCH ]
[ Disclaimer ] [ CATALOGUE ] [ Copyright ]
FANSADOX COLLECTION 271
FOR SALE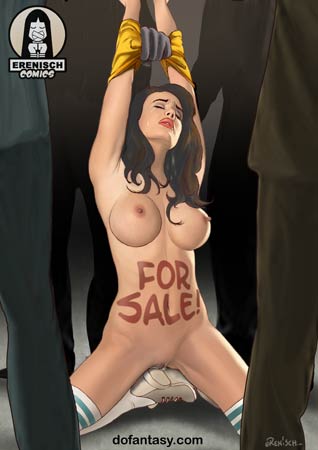 NEW IN PDF ELECTRONIC VERSION!
Adult Comic Album by ERENISCH.
HIGH RESOLUTION PDF deluxe edition
46 full color comic pages!!!
-COMPLETE, UNABRIDGED VERSION-
THE END OF THE SCHOOL YEAR IS COMING
FAST, BUT A GORGEOUS STUDENT JUST
DAYS AWAY FROM GRADUATION FINDS HER
FREEDOM SLIPPING AWAY EVEN FASTER!
WHILE OTHER STUDENTS CRAM FOR FINALS,
CINDY IS GIVEN THE MOST IMPORTANT
TEST OF HER LIFE. AND THIS EXAM ONLY
HAS ONE PENALTY FOR FAILURE:
LIFELONG SEXUAL ENSLAVEMENT!
IMPORTANT NOTICE - DISCLAIMER
All characters are 18 years old or older.
This is an entirely fictional work based on
cartoon characters for adult entertainment.
It shows no real people or events.
The characters are shown participating in
CONSENSUAL role-play for their own
personal satisfaction, simulating activities
which involve sexual dominance and
submission. No actual toons were harmed
in the making of this comic.
COME TO ERENISCH UNIVERSE WERE EVERY WOMAN OVER 18th CAN BE BOUGHT AND SOLD!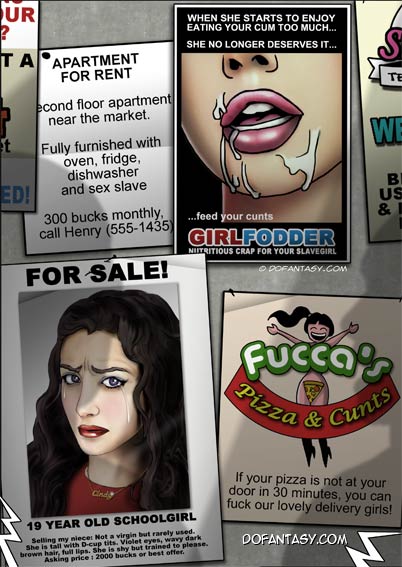 The metallic clanging of the final bell is drowned out by the clamor of books slamming shut, lockers banging and cheers echoing down hallways.
The school day is over!
In less than two weeks the school year will come to an end and fresh faced graduates will be unleashed to find their way in the big world.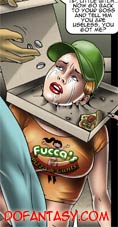 Some students stress about getting into college or finding a job, but for Cindy such things are insignificant. What she worries about is escaping the lifetime of slavery which has claimed all of her girlfriends!
In 2022 society was revolutionized by the adoption of the "Compulsory Female Slavery Law". With its passage, women were suddenly a commodity to be bought and sold. Women's rights vanished overnight and there were no limits on how they could be used.
Many women became domestic servants with duties going far beyond the typical maid. They feared the inevitable public humiliation that came with being a licensed slave, among much worse things...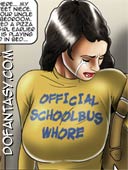 Cindy felt her heart sink as she looked down the aisle of the packed school bus.
Every seat was taken except for a few in the back. Those were dangerous.
Young women who were trapped back there were easy targets for the guys with raging hormones.
She'd seen some of her girlfriends who had to sit back there. By the time they got off the bus their school uniforms were ripped to shreds and their cheeks were slick with tears. But Cindy didn't have a choice.
She made her way through the crush of bodies, blushing furiously as she felt probing hands caress her as she went by.
She tried to ignore them, but the Slavery Law made guys so possessive, like they were invincible.
With a shudder, she admitted to herself that in a twisted way, they were.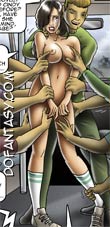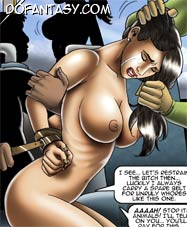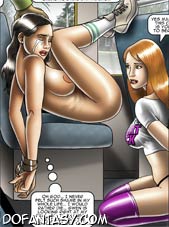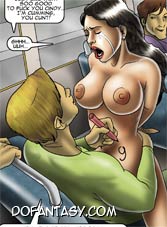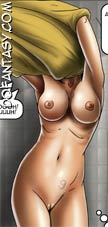 She tried to walk quietly down the school hallway so she could slip into class without Danny noticing. He was the nastiest.
Years ago he'd have just been another bully, some pea-brained thug beating up students for lunch money. But the Slavery Law had made him something worse.
He'd decided that he was the buxom young woman's 'protector', and charged himself with her safety. Safety from other guys, but not him!
Of course as her protector, he figures he's entitled to special favors from her whenever he wants. Her high-heels click on the tile and her shapely legs increase their stride, not realizing that she's already been spotted!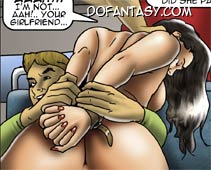 If Cindy can graduate she can use her scholarship to go to college. The sexy bombshell is known for being one of the brightest students in the state, and with the money she's given she could start a life of her own that could buy her freedom.
Right now Uncle Greg gets all her money. At first she was thankful for her uncle for letting her stay with him after her parents died, and giving him the money every month seemed like the right thing to do. But recently he's been making her uncomfortable, and she wants to move out before the old geezer takes anything else!
Too late...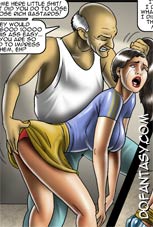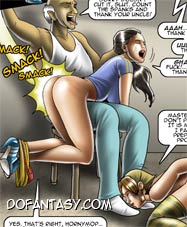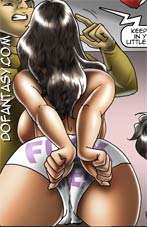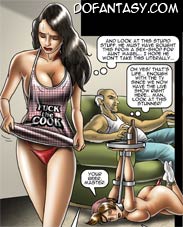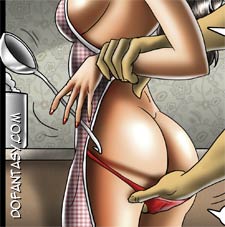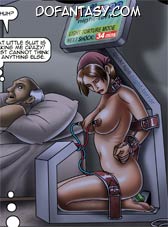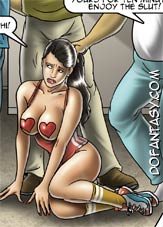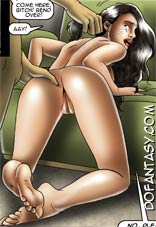 WITH AN UNMATCHED TALENT FOR CATAPULTING EXCITING STORIES INTO THE
STRATOSPHERE, ERENISCH PRESENTS AN ELECTRIFYING TALE THAT WILL MAKE YOU STAND
UP AND SHOUT! FOR ANYONE WHO HAS EVER THOUGHT ABOUT THE FUTURE AND WONDERED
"WHAT IF?", ERENISCH VIVIDLY BRINGS YOUR WILDEST FANTASIES TO LIFE!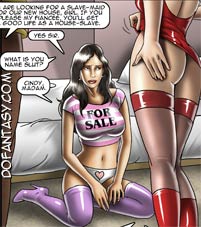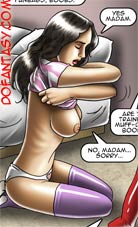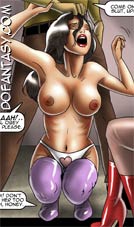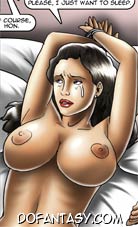 BURSTING WITH ACTION AND INCREDIBLE DETAIL ON EVERY PAGE, ERENCSH PUSHES
THE LIMITS OF WHAT IS POSSIBLE AND TAKES YOU ON AN AMAZING TOUR OF A
WORLD THAT DOESN'T EXIST… YET!

VISIT ERENISCH SITE FOR A COMPLETE LIST OF ERENISCH COMICS AND OFFERS