Use our On-Line 100% Secure EncryptedShopping Cart Ordering System. Simply browse
our site and Click the ADD TO SHOPPING CART buttons to place items in your Shopping Cart
[ HOME ] [ COMICS ] [ MOVIES ] [ NOVELS ] [ CD-ROM ] [ Order info ] [ Help ] [ ARTIST SITES ] [ SEARCH ]
[ Disclaimer ] [ CATALOGUE ] [ Copyright ]
FANSADOX COLLECTION 281
SLUTS IN TRAINING 2 - THE STABLES - ERENISCH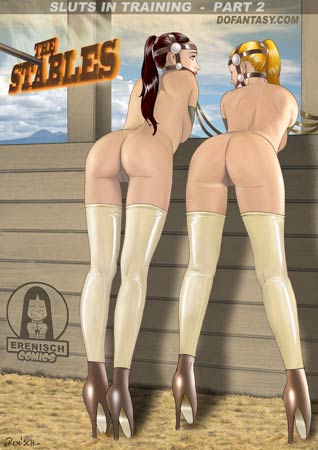 NEW IN PDF ELECTRONIC VERSION!
Adult Comic Album by ERENISCH.
HIGH RESOLUTION PDF deluxe edition
46 full color comic pages!!!
-COMPLETE, UNABRIDGED VERSION-
SET IN THE ICONIC FUTURE IMAGINED
BY LEGENDARY ARTIST ERENISCH
YOUNG WOMEN ARE TRAINED BY SADISTIC
MEN TO BECOME THE PERFECT SEX SLAVES
THE MOST HORRIFIC FATE FOR A YOUNG
SLAVE IN THIS PERVERSE WORLD IS TO BE
SENT OFF TO A RANCH FOR
TRAINING AS A PONYGIRL....
IMPORTANT NOTICE - DISCLAIMER
All characters are 18 years old or older.
This is an entirely fictional work based on
cartoon characters for adult entertainment.
It shows no real people or events.
The characters are shown participating in
CONSENSUAL role-play for their own
personal satisfaction, simulating activities
which involve sexual dominance and
submission. No actual toons were harmed
in the making of this comic.
_________________
THE STORY SO FAR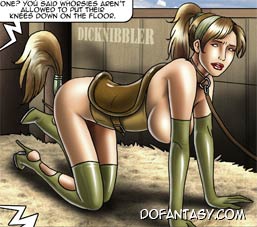 The year 2022... Many countries have passed the 'Compulsory Female Slavery Law' that legalizes the sexual-use and trade in nubile women over 18 years of age.
When a girl reaches slavery age, she can be bought and sold, hired and whored, and be used in every imaginable way... She becomes her owner's personal property.
With this law, the social system was revolutionized.
Traditional social customs and institutions disappeared, giving way to new, perverted ones.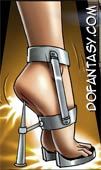 Under the new masculine hierarchy, females of the population were indoctrinated to obey the new order unquestioningly.
Systematic objectification of women eventually led to a rapid diversification of female training methods and a huge surge in slave training schools each with unorthodox techniques and sadistic methods geared towards shaping young women into anything their owners wanted.
Women were now being trained for use as menial workers, servants, pets, service animals, or simply living decorations.
One of the most dreadful fates that could befall a young slave was to be sent to a pony ranch for training as a ponygirl.
Life on the ranch was worse than hell...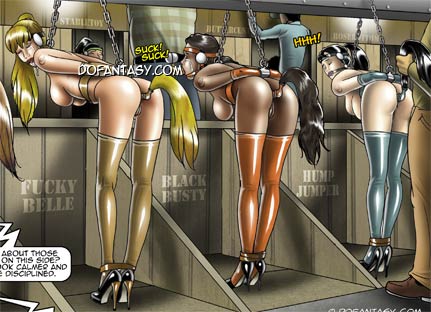 _________________
THE COMIC
Lea Merrie, a young and ambitious TV reporter, was not satisfied with her local success and minor celebrity status. She needed a big break to bolster her career and get worldwide recognition.
She believed that fame would follow if she could infiltrate some of the most secretive woman-training corporations and do a sensational show about them.
That fame would definitely bring her financial security and a long term exclusion from sexual slavery.
Lea travels to Cunt Creek Ranch to discover a world of horror well beyond the weirdest of her nightmares...
Sexy young women from all walks of life are taken once they reach slave age...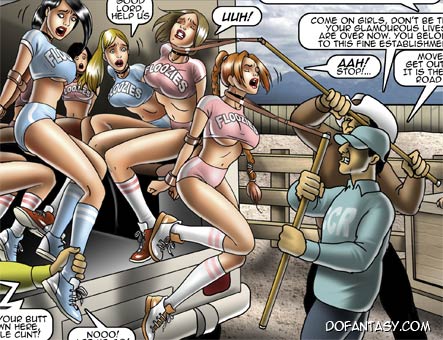 "Come on girls, don't be shy. Your glamorous lives are over.
You belong to this fine establishment now. Get ready for the wildest action!"
Every minute of a woman's life on the ranch is accounted for. Every moment filled with unbelievable forms of punishment and humiliation.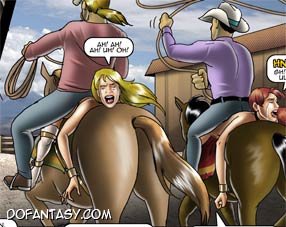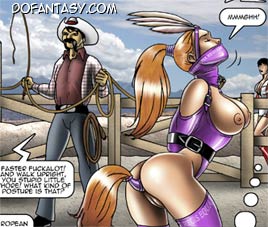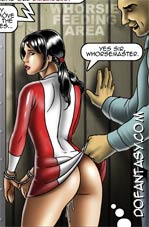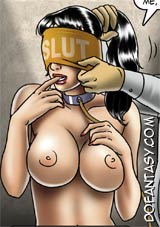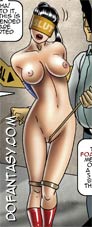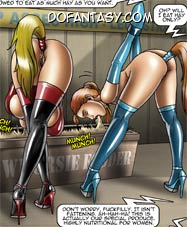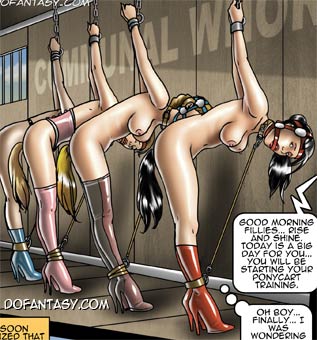 "Good morning fillies... rise and shine. Today is a big day for you...
You will be starting your ponycart training."
The rules are hard, and the punishment even harder. Any mistake, no matter how small, carries a severe price....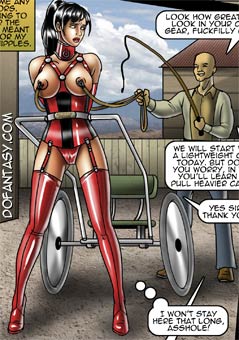 "Lets go over the rules before we start.
With the first slash of the whip, you pull.
With every lash after that, you run faster..."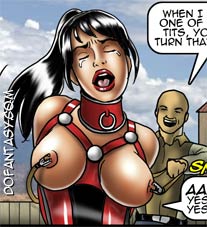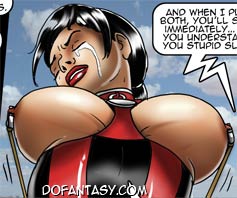 "When I pull one of your tits, you'll turn that way.
And when I pull both, you'll stop immediately...
Do you understand, you stupid slut?"
THE STABLES ARE A TWISTED HELL FOR CONTROLLING
A YOUNG SLAVEGIRL'S MIND AND BODY!
ONCE YOU SEE WHAT HAPPENS AT THE PONYGIRL RANCH,
YOU'LL NEVER BE ABLE TO FORGET IT!
ERENISCH HAS A WELL DESERVED REPUTATION
YOU ARE ADVISED: THIS COMIC IS NOT FOR THE FAINTHEARTED!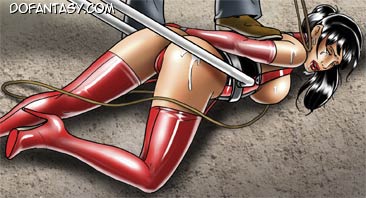 _______________________________________________
DON'T MISS SLUTS IN TRAINING PART 1 - THE KENNELS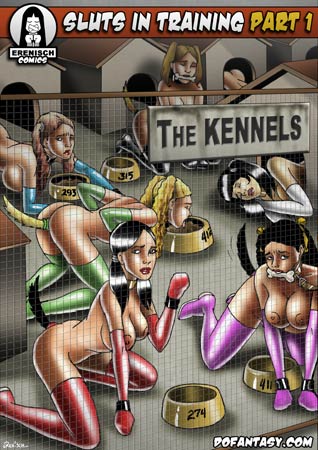 __________________________________
VISIT ERENISCH SITE FOR A COMPLETE LIST OF ERENISCH COMICS AND OFFERS