Use our On-Line 100% Secure EncryptedShopping Cart Ordering System. Simply browse
our site and Click the ADD TO SHOPPING CART buttons to place items in your Shopping Cart
[ HOME ] [ COMICS ] [ MOVIES ] [ NOVELS ] [ CD-ROM ] [ Order info ] [ Help ] [ ARTIST SITES ] [ SEARCH ]
[ Disclaimer ] [ CATALOGUE ] [ Copyright ]
FANSADOX COLLECTION 282
TRADED! - HAREM HORROR HELL 2 - PREDONDO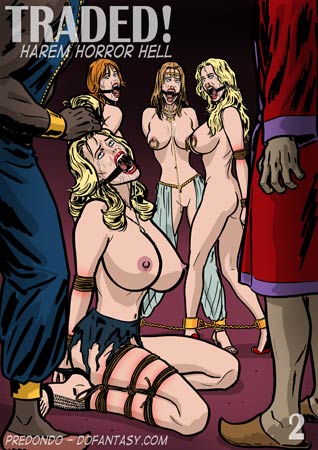 NEW IN PDF ELECTRONIC VERSION!
Adult Comic Album by PREDONDO.
HIGH RESOLUTION PDF deluxe edition
46 full color comic pages!!!
-COMPLETE, UNABRIDGED VERSION-
A JOURNEY INTO A FORBIDDEN LAND
WHERE A MAN'S STATUS IS MEASURED
BY HOW MANY HIGH-CLASS WESTERN
WOMEN ARE IN HIS HAREM!
A WEALTHY WOMAN IS CAUGHT IN A
SHEIK'S SNARE WHEN
HER OWN DAUGHTER
IS USED AS BAIT!

IMPORTANT NOTICE - DISCLAIMER
All characters are 18 years old or older.
This is an entirely fictional work based on
cartoon characters for adult entertainment.
It shows no real people or events.
The characters are shown participating in
CONSENSUAL role-play for their own
personal satisfaction, simulating activities
which involve sexual dominance and
submission. No actual toons were harmed
in the making of this comic.

WHAT DO MODERN HAREMS HIDE BEHIND THEIR WALLS?
PREDONDO TELLS THE WHOLE SHOCKING STORY IN EXPLICIT DETAIL!
HAREM HORROR HELL
SLAVE TRAINING SHOWN IN ITS CRUDEST VERSION
-NOT FOR THE FAINTHEARTED READER!-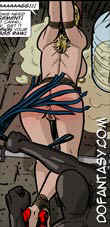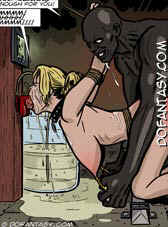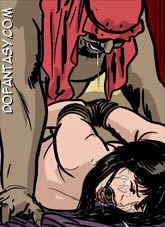 Olivia, the buxom valedictorian, has suddenly disappeared from the college where she was the most popular student on campus. Her mother was worried that something might have happened to her strong willed daughter, but a message on Fakebook explained everything. Olivia fell in love with the swarthy son of a wealthy emirate family. Amehd had everything that Olivia detested; a greasy smile, distain for Western values and the manners of a pig.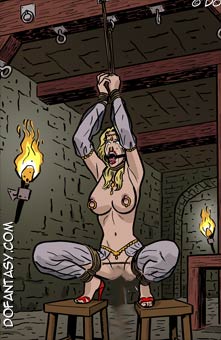 Mrs. Hamilton shrugged her shoulders. Love really is blind!
Obsessed with the mystery behind her daughters sudden infatuation with a sleazy Middle Eastern womanizer, Mrs. Hamilton eagerly jumped at the chance to fly half way around the world and see the happy couple herself. Olivia sounded so different on Fakebook from the young woman she once was. Almost as if there was someone else pretending to be her own daughter…
"Ugh! These people stink like a city dump in summer, and chew like starving goats!"
Mrs. Hamilton felt her stomach lurch as she watched her future in-laws tear into the feast. They had money, no question about that!

The desert palace was as large as any European castle. But the smell! How could people live like this? The stench of unwashed bodies hung in the air as the harem girls in skimpy gauze costumes struggled to serve the overflowing platters of exotic dishes in chains.
It's like being in a circus! Where do they find women willing to degrade themselves for these ignorant savages? And why did each serving girl have a look of absolute terror in their eyes?
The way of life of her future in law's is thousand miles away from the snobbish life Mrs. Hamilton is enjoying in America...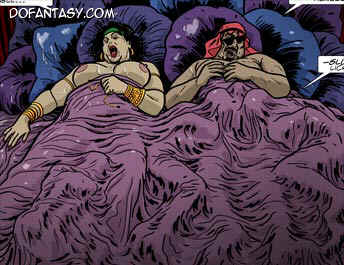 Soon, Mrs Hamilton was shattered into a billion pieces...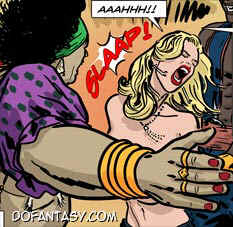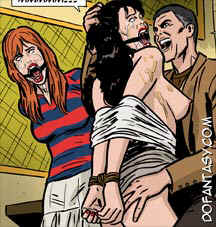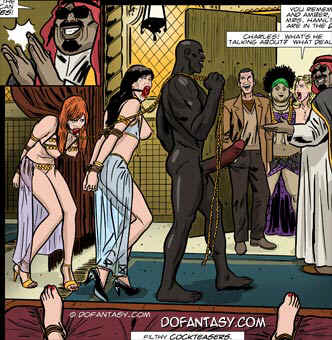 "All yours, Mr. Hamilton. You've lost a wife and a daughter, but gained two frisky fuckpets!
I'd bet your balls will be bouncing around the clock!"
She's now the slave of her future in-law's...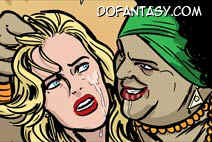 "Tonight we've got hours and hours to get to know each other,
and find out how much you can take before you pass out!
Maybe I ask your darling daughter to join the party...
...and treated accordingly...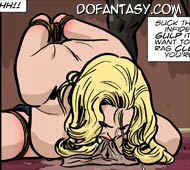 "Give it to me, poochie. That's a good doggie. Yuck!"
_______________________
The slave trainers black skin was glossy in the gloomy basement, almost as if it had been oiled.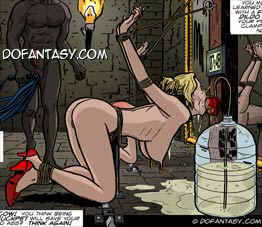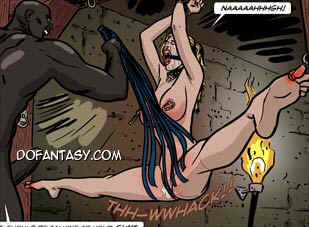 "Lazy cow! You think being the prince's fuckpet will save your skinny Anglo ass? Think again!"
He was a pillar of muscle and sinew. He looked like a man, but moved like a jungle predator with eyes always hunting for it's next victim. The blonde moaned at his feet, her once beautiful face distorted in terror. He likes his job...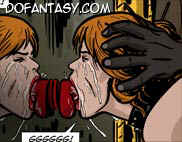 Feeling her tears fall onto his sweaty thighs, he felt himself grow with desire. She was almost broken, now. A few days ago she would have been sickened at the thought of dating someone like him, now she was ready to push herself beyond her limits to please him... and her Prince! Once the college colleague she publicly humiliated...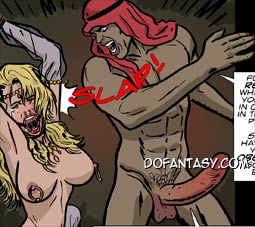 BEAUTIFUL YOUNG WOMEN TREATED LIKE PIECES OF MEAT, AND TRAINED TO PERFORM
THE MOST FOUL, DISGUSTING ACTS OF DEPRAVITY NEVER SEEN ANYWHERE.




ONE OF THE HARDER AND BETTER DONE DOFANTASY.COM COMICS EVER!

_______________________________________________
DON'T MISS SNATCHED! - HAREM HORROR HELL PART 1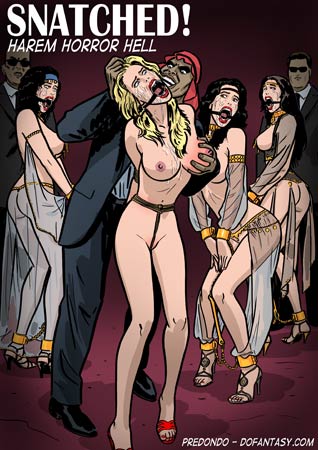 __________________________________
[ PREDONDO SITE ] [ HOME ]