Use our On-Line 100% Secure EncryptedShopping Cart Ordering System. Simply browse
our site and Click the ADD TO SHOPPING CART buttons to place items in your Shopping Cart
[ HOME ] [ COMICS ] [ MOVIES ] [ NOVELS ] [ CD-ROM ] [ Order info ] [ Help ] [ ARTIST SITES ] [ SEARCH ]
[ Disclaimer ] [ CATALOGUE ] [ Copyright ]
FANSADOX COLLECTION 285
THE BIRTHDAY GIFT 8 - THE FAVORITE by ERENISCH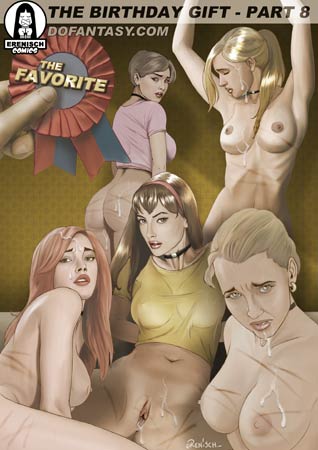 NEW IN PDF ELECTRONIC VERSION!
Adult Comic Album by ERENISCH.
HIGH RESOLUTION PDF deluxe edition
46 full color comic pages!!!
-COMPLETE, UNABRIDGED VERSION-
SEXY YOUNG WOMEN WITH NO RIGHTS AND
NO FREEDOM MUST OBEY EVERY COMMAND OR
FACE BEING TRADED TO CRUEL MASTERS AND
ENDLESS PERVERSIONS!
IMPORTANT NOTICE - DISCLAIMER
All characters are 18 years old or older.
This is an entirely fictional work based on
cartoon characters for adult entertainment.
It shows no real people or events.
The characters are shown participating in
CONSENSUAL role-play for their own
personal satisfaction, simulating activities
which involve sexual dominance and
submission. No actual toons were harmed
in the making of this comic.
From the legendary imagination of graphic novel superstar Erenisch comes an explosive new comic! Leaping from the page and directly into your mind, a vision of the future where women have been stripped of all rights and dignity and left no choice but to survive as
SUBMISSIVE PLEASURE SLAVES!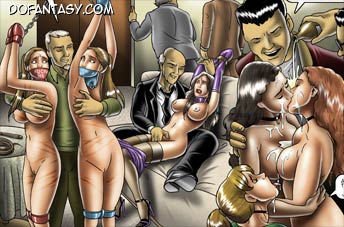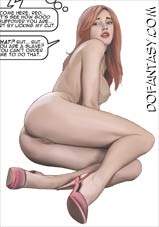 WELCOME TO 2022, WHERE THE PASSING OF THE
"COMPULSORY FEMALE SLAVERY LAW"
HAS TURNED EVERY WOMAN INTO PROPERTY,
AND EVERY MAN INTO A TYRANT!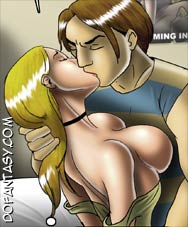 The year 2022...
Many countries have passed the 'Compulsory Female Slavery Law' that legalizes the sexual-use and trade in nubile women over 18 years of age.
When a girl reaches slavery age, she can be bought and sold, hired and whored, and be used in every imaginable way...
She becomes her owner's personal property.
___________________________
IN THIS COMIC - THE FAVORITE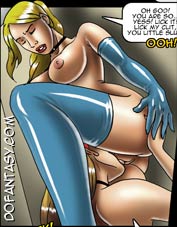 Life is good for men in such a society, but it isn't equally great for everybody. Not all people can afford a slavegirl.
Maintenance costs of women and slave taxes continue to increase as the economy becomes more and more dependent on female trade.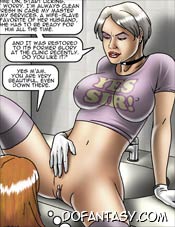 Most people have only one slave, and only a small group of privileged men have the means to buy and maintain a harem-full of females for sexual use and household chores.
Besides the huge cost, maintaining a harem is a difficult thing. A master may not want to deal with every aspect of a harem. He also may not have the time and energy to deal with the training and discipline of all the females he owns.
A division of labor among the slaves of the house must be arranged and a hierarchy must be established in the harem if one wants a well-functioning household.
Slaves of an harem are often trained and maintained by the designated "favorites" or officially recognized "slave-wives", whenever the master is away or occupied elsewhere.
A favorite or a slave-wife has considerable prestige and power with the harem, but it often means hard work and unpopularity.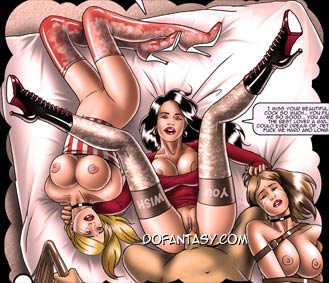 ___________________________
Steve rolled out of bed and stretched mightily. Last night's session with the new house slave was mind-blowing, but did little to ease the aching between his legs. He rubbed the bulge in his shorts proudly. A master should have enough stamina to control the women of the house, and he had enough steel in his rod to show all the house slaves who was boss!
He gave his shorts a final tug and wandered towards the holding pens. He didn't know who the first young beauty would be to service him that morning, but he promised himself one thing. Whoever it was would beg for mercy before he was done!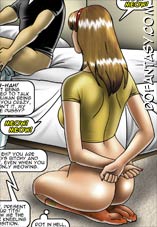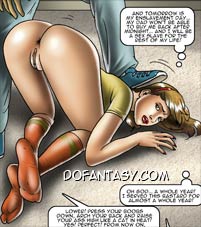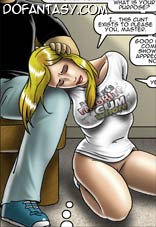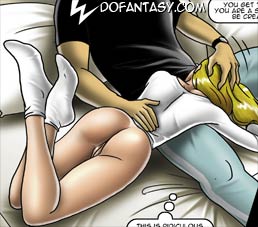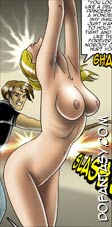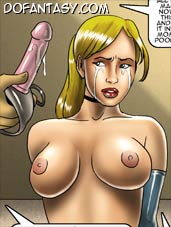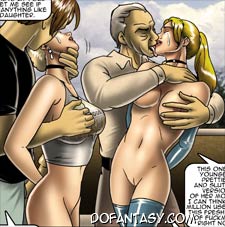 "This one is a younger, prettier and sluttier version of her mommy.
I can think of a million uses for this fresh piece of fuckmeat right now!"
The young slave tried to remember her real name, but it had been so long since it was used that it escaped her. She'd been given a new name on her first day in the Master's house. It was a disgusting name, and tasted like filth on her tongue.
She choked back a sob and tried to steady herself on her knees. Why couldn't they have left her name alone, she thought miserably. Did they have to humiliate her by ripping away her identity as well?
The silk straps wound tightly around her legs and wrists, making her wobble. She regained her balance quickly. Maybe if she did a good enough job pleasuring the man of the house he wouldn't tattoo that revolting name on her forehead like he did with the other house slaves….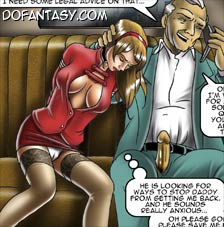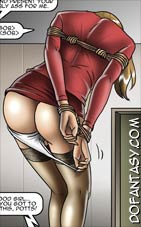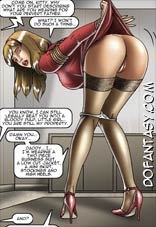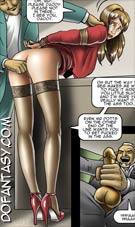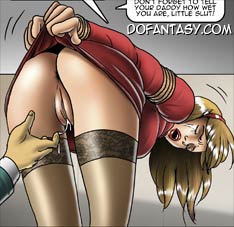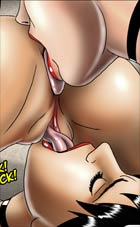 The slave-mother glared at the new arrival. That bastard! Of course he would bring some chesty redhead into the house, she thought. He's always liked young women with fiery red hair and could afford to fill his stable of pleasure-slaves however he wanted.

But the young women threatened her position. If he was satisfied with their sexy, nubile bodies than he wouldn't have any more use for her.
She looked down at her body, clad in the humiliating clothing of a bonded slave. She still looked good, she decided. Firm and full in all the right areas and curves which men admired. She shot a dangerous look at the redhead crawling before her. Maybe she could get the new slave alone. After all, the new slave had no choice but to serve… so what did it matter WHO took pleasure from her naked flesh?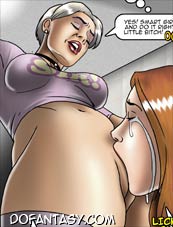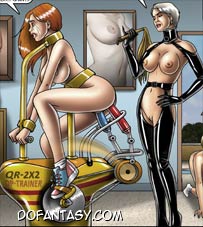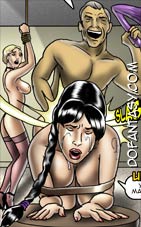 "What is it, red? Don't you like the sit? I'll skin you alive with this vicious whip if you
don't start pedaling faster. C'mon! Do it! Faster!"
CONTINUING THE LEGENDARY SERIES, ERENISCH REVEALS MORE ABOUT HIS EROTIC
MALE-DOMINATED UTOPIA THAN ANYONE DREAMED POSSIBLE! WITH FULL COLOR
GRAPHICS AND A TWISTED STORYLINE THAT WILL SATISFY EVERY READER,
THIS COMIC THRILLS WITH EVERY PAGE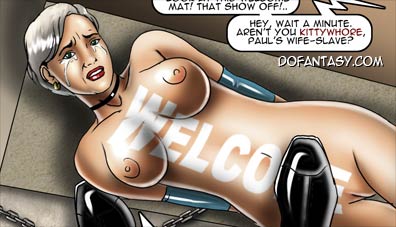 NEW, HOT ART AND AN EXCITING STORY THAT DEMANDS TO BE READ AGAIN AND AGAIN,
ERENISCH SHOWS WHY THE FUTURE IS SOMETHING TO LOOK FORWARD TO!
DON'T MISS THE 1st PART OF THIS STORY: BIRTHDAY GIFT PART 1
DON'T MISS THE 2nd PART OF THIS STORY: BIRTHDAY GIFT PART 2
DON'T MISS THE 3rd PART OF THIS STORY: BIRTHDAY GIFT PART 3 - DETENTION
DON'T MISS THE 4th PART OF THIS STORY: BIRTHDAY GIFT PART 4 - HOMEWORK
DON'T MISS THE 5th PART OF THIS STORY: BIRTHDAY GIFT PART 5 - TEACHER'S PET
DON'T MISS THE 6th PART OF THIS STORY: BIRTHDAY GIFT PART 6 - FAMILY REUNION
DON'T MISS THE 7th PART OF THIS EXCITING STORY: BIRTHDAY GIFT PART 7 - THE EXCHANGE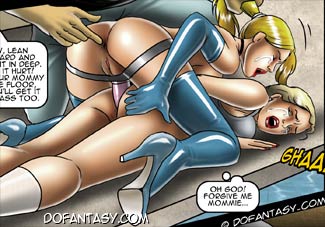 DON'T MISS THE 9th PART OF THIS STORY: BIRTHDAY GIFT PART9 - VENGEANCE
**** BUY THE 9 COMICS AND GET 15% DISCOUNT! ****
VISIT
ERENISCH SITE
FOR A COMPLETE LIST OF ERENISCH COMICS AND OFFERS