Use our On-Line 100% Secure EncryptedShopping Cart Ordering System. Simply browse
our site and Click the ADD TO SHOPPING CART buttons to place items in your Shopping Cart
[ HOME ] [ COMICS ] [ MOVIES ] [ NOVELS ] [ CD-ROM ] [ Order info ] [ Help ] [ ARTIST SITES ] [ SEARCH ]
[ Disclaimer ] [ CATALOGUE ] [ Copyright ]
FANSADOX COLLECTION 28
AFRICAN HORROR - TEMPLETON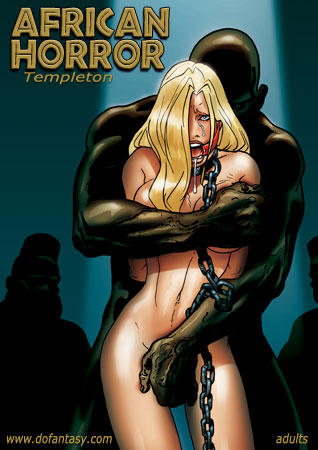 AFRICAN HORROR

NEW IN PDF ELECTRONIC VERSION!
Adult Comic Album by TEMPLETON

HIGH RESOLUTION PDF deluxe edition
48 full comic pages by TEMPLETON
-COMPLETE, UNABRIDGED VERSION-

EXCLUSIVE ART BY TEMPLETON

IMPORTANT NOTICE:
All characters are 18 years old or older.
All action is simulated and involves
no real people.
The authors/publishers do not condone
violence of any kind.
These are completely fictional comics
for adult entertainment.

Miss Noelle Chapman, Miss World in 2010, gave up the glamour of the cat-walk to set up the Chapman Foundation, dedicated to defending African women's rights in her native land, Twanda. She had left the country when she was just fifteen, hours before General Mombota's bloody coup d'état. The white community tried to flee and those who did not make it, like Noelle's own parents, disappeared without trace.

A ruling military junta, known as the Council of Dignitaries, ruled the land with an iron fist.

____________________

There is great expectation at General Mombota International Airport at the arrival of Miss Chapman, guest of honour at the PCEW, the Panafrican Congress for the Equality of Women. From the beginning the Congress has met with the frontal opposition of the Council of Dignitaries and the President himself. ONLY Miss Chapman's hard work with international media has made this congress possible...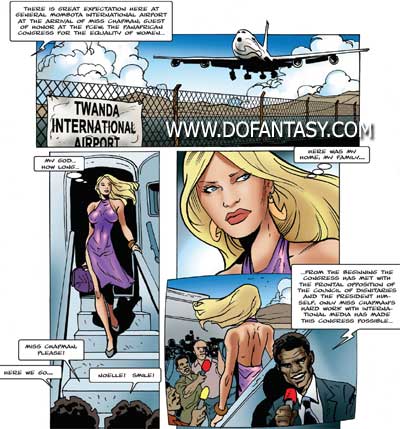 Just after the Congress, Miss Chapman disappears. It's the time for revenge...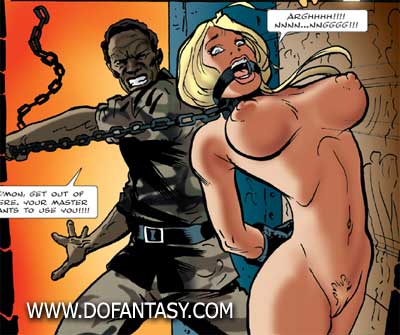 Miss Chapman is the Beauty...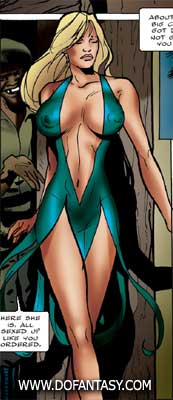 General Mombota is the Beast...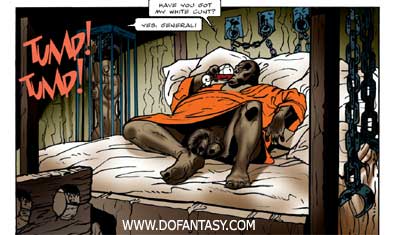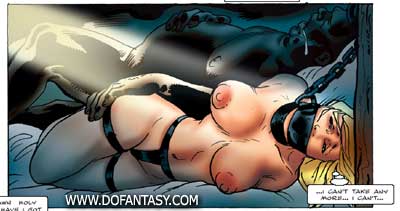 49 pages of non stop action.
One of the most desired woman in the world
becomes the slave of a brutal tyrant...
AFRICAN HORROR: never a humiliation story went too far...
VISIT TEMPLETON SITE FOR A COMPLETE LIST
OF TEMPLETON COMICS AND OFFERS