Use our On-Line 100% Secure EncryptedShopping Cart Ordering System. Simply browse
our site and Click the ADD TO SHOPPING CART buttons to place items in your Shopping Cart
[ HOME ] [ COMICS ] [ MOVIES ] [ NOVELS ] [ CD-ROM ] [ Order info ] [ Help ] [ ARTIST SITES ] [ SEARCH ]
[ Disclaimer ] [ CATALOGUE ] [ Copyright ]
FANSADOX COLLECTION 338
THE RUSSIAN WIFE - THE TRAINING - VIKTOR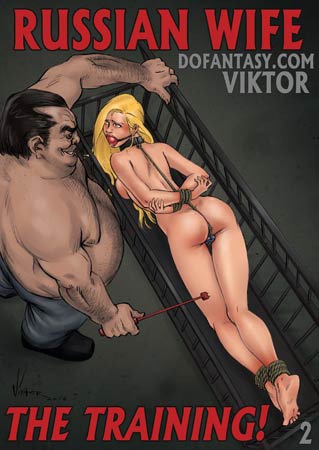 NEW IN PDF ELECTRONIC VERSION!
Adult Comic Album by VIKTOR.
HIGH RESOLUTION PDF deluxe edition
46 full color comic pages!!!
-COMPLETE, UNABRIDGED VERSION-
RUSSIAN LADIES FALL INTO REDNECK HANDS! THESE BACKWOODS YOKELS THINK THE COLD WAR'S STILL ON, AND THEY INTEND TO FIGHT WITH THEIR FISTS AND THEIR DICKS!
YOUNG AND BEAUTIFUL RUSSIAN WOMEN
LURED INTO AN AWFUL TRAP!
A BUNCH OF REDNECK HILLBILLIES USE A DATING SERVICE TO TARGET VICTIMS FOR
THEIR SADISTIC GAMES!
IMPORTANT NOTICE - DISCLAIMER
All characters are 18 years old or older.
This is an entirely fictional work based on
cartoon characters for adult entertainment.
It shows no real people or events.
The characters are shown participating in
CONSENSUAL role-play for their own
personal satisfaction, simulating activities
which involve sexual dominance and
submission. No actual toons were harmed
in the making of this comic.
GORGEOUS RUSSIAN PRINCESSES SUFFER A FATE WORSE THAN THE GULAG!
'MAYBE YAH SHOULD'VE STAYED IN SIBERIA, YAH SOVIET SLUTS!'

PREVIOUSLY ON THE RUSSIAN WIFE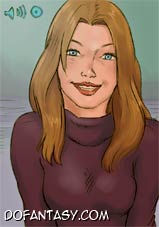 Life in Russia can be dreary and boring. Although the nation was certainly becoming more upscale and prosperous, these girls dreamed of something more, of something better than merely being arm candy to a fat and corrupt Russian oil baron or government bureaucrat in a cold, dead wasteland.
Natasha dreamed of glory, fame, fortune, and the beaches of California! Oooh, the boys looked soooo dreamy over the television.
But how to get there?
It didn't take long for Natasha to get a bright idea: she'd become a Russian bride!
Those dating sites were everywhere on the Internet, and it'd be MUCH easier for her to find some stupid, American loser....
She'd just find some fat, desperate slob who wanted a beautiful, Russian bride. He'd pay for everything, and once she got there and became married, she'd dump and divorce him before the day was over, much less before he got any bright ideas.
It seemed like the perfect plan. What could possibly go wrong?
_________________________________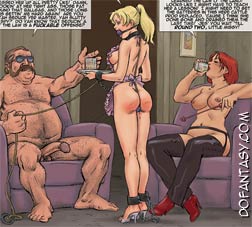 THE COMIC
Things just keep getting worse for poor ole Natasha and her friends. Things were gonna be so easy: she was going to find a "stupid, fat American husband" and get a quick path to citizenship.
Why do things the hard way when you can just manipulate dumb, American men?
But she ain't reckoned with the certified wisdom of these here "silly country bumpkins," and Natasha learns that sometimes it just don't pay to stick yer nose where it ain't welcome!
Natasha is forced to endure a long and difficult "marriage" and "honeymoon" with her beloved husband Billy Joe, who makes use of his blonde young wife in the most degrading ways a sick mind can think on. Far from being a wife, Natasha is the bound, helpless fuckpet of sadistic Billy Joe.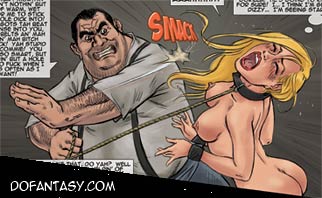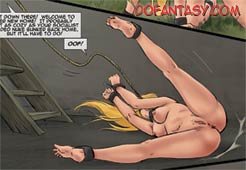 But on a quiet, country day, Natasha finds herself untied... she quickly hurries off in the hopes of escape!
Just when Natasha thinks that she's finally free from the clutches of her stinking, filthy, redneck "husband," she finds herself on the wrong side of hillbilly justice!
The local Sheriff, Jim Bob Cornseed, is as corrupt as they come, and his fiery redhead of a wife, Ruby Lynn, ain't no better! These "officers of the law" love to take their dues from the tight young hides of our recent Russian immigrants.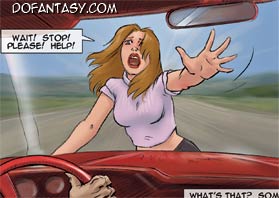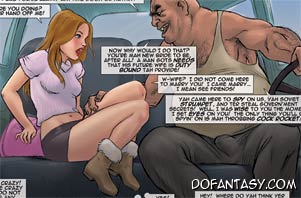 "Ain't ever heard of no border patrol? I reckon yah don't...
guess we gots tah teach you what happens ter trespassers in these here parts!"
Poor Natasha is punished severely for fleeing from her abusive and sadistic husband, and Sheriff Jim Bob intends to make sure that the girl understands what her position is now in America. "We don't want no weapons o' mass destruction gettin' smuggled into this here country!"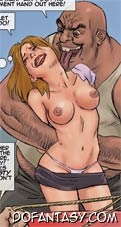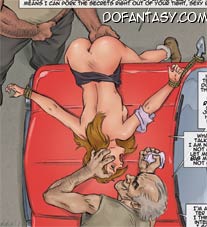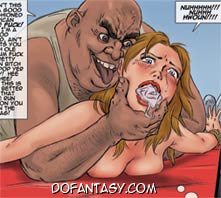 Even worse, Natasha is forced to engage in lewd, lesbian play with her best friend Tatiana, by orders of the sheriff himself.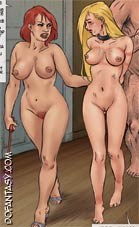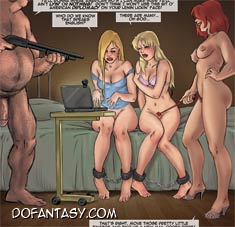 "If these gals thought that it was wrong ter play with other women, just imagine how humiliated they felt by being forced to do it! These girls had to learn that yah don't piss off an angry redneck, especially when he's got a loaded gun pointed at yer head!"

Sheriff Jim Bob and Ruby Lynn are having boat loads of fun with these two blonde Bolshevik broads; you can be surer of that than a highway rabbit is dead!
The best thing for these hillbilly folks is that theys gots a big family to take care of. That spells bad news for the girls.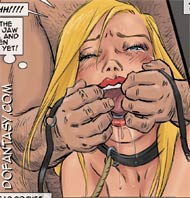 It turns out that the sheriff has a friend who wants to get in on this here piece of hot, tight action.
"I hopes you gots some nice, sexy friends back home in Mother Russia, yah Communist cum guzzlers, 'cause we gots us some cousins and cousins just itching to have a taste of the old country! Joey Ray here been awful lonely since his last wife "passed away" on account of being overfucked like a breeding sow! I done thinks we needs new meat around these parts, and you girls are gonna provide... or else!"
The girls are split up. Tatiana is punished for failing to hold up her "family's" pride, and poor, sweet Natasha is sent back to her husband to atone for the sin of tryin' ter escape!
Old Billy Joe ain't happy that his hot Russian wife got a notion to run away, and he's gonna make sure she ain't never gonna escape from his home sweet home again, even if it means using the cage and the padlocks!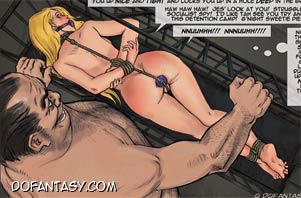 "Whooo eee! Looks like that Commie sympathizer is in for a rough time of "enhanced interrogation!"
Old Billy Joe is an experienced hand in the art of getting his Russkie wives to submit and obey, and his raging red, white, and blue flagpole is hungry to be planted in some virgin territory!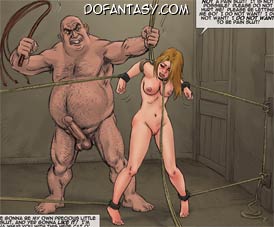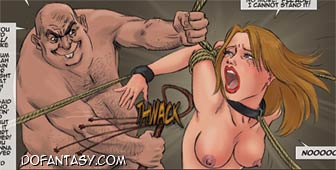 Back in the day, these girls were told the most awful stories of Communist rule and told to be afraid of the KGB and the secret police. But if these girls knew the horrors of redneck justice, they might have just stayed home!
"And o' course, it seems the girls have a visitor from the ole country. Don't you worry none, we gots our friend Joey Ray workin' her over right now! I'll bet you'll be surprised how much she's changed since you last saw her... I'll betcha all the moonshine I got that things ain't never gonna be the same for these foreign ladies after us cornfed yokels fuck every hole they got...
It's gonna be a helluva hoedown tonight! You can count yer whiskers on that, whooo eeee!"





VIKTOR STUNS YET AGAIN IN THIS HARROWING TALE OF BACKWOODS SEXUAL
SLAVERY IN HIS SHOCKING AND THRILLING FOLLOW UP TO "THE RUSSIAN WIFE"!
THINGS GET DOWNRIGHT CRAZY AS THESE BEAUTIFUL RUSSIAN LADIES ARE FORCED
TO CONTEND WITH THE SICKENING INGENUITY OF THESE GOOD OLE BOYS!
WILL NATASHA AND HER FRIENDS SURVIVE THESE SADISTIC, CHICKEN-FRIED REDNECKS?
THE ONLY WAY TO FIND OUT IS TO GET THIS COMIC! YOU DEFINITELY
DON'T WANT TO MISS THIS EXCITING AND AMAZING STORY, BROUGHT TO YOU
BY THE TALENTED TEAM HERE AT DOFANTASY.COM!