Use our On-Line 100% Secure EncryptedShopping Cart Ordering System. Simply browse
our site and Click the ADD TO SHOPPING CART buttons to place items in your Shopping Cart
[ HOME ] [ COMICS ] [ MOVIES ] [ NOVELS ] [ CD-ROM ] [ Order info ] [ Help ] [ ARTIST SITES ] [ SEARCH ]
[ Disclaimer ] [ CATALOGUE ] [ Copyright ]
FANSADOX COLLECTION 347
THE SHADOW OF THE CITY -Part 2 - FEATHER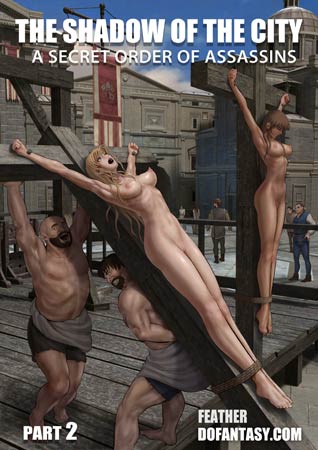 NEW IN PDF ELECTRONIC VERSION!
Adult Comic Album by FEATHER
HIGH RESOLUTION PDF deluxe edition
52 full color comic pages!!!
-COMPLETE, UNABRIDGED VERSION-
MARIA AND LINA, ONCE THE GREATEST ASSASSINS IN ROME, NOW SUFFER ENDLESSLY IN THE BLACKEST DEPTHS OF HUMAN DEPRAVITY!
WAITING FOR THEM IN THE DUNGEONS OF ROME IS A FATE SO CRUEL AND UNUSUAL THAT ALL THE PUNISHMENT THEY HAVE SUFFERED ALREADY WILL SEEM GENTLE BY COMPARISON!
IMPORTANT NOTICE - DISCLAIMER
All characters are 18 years old or older.
This is an entirely fictional work based on
cartoon characters for adult entertainment.
It shows no real people or events.
The characters are shown participating in
CONSENSUAL role-play for their own
personal satisfaction, simulating activities
which involve sexual dominance and
submission. No actual toons were harmed
in the making of this comic.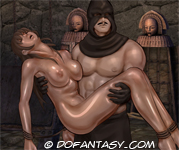 Renaissance Italy, the birthplace of great artists and philosophers, and home to some of the great works created by man, is also the home of true evil. Maria and Lina, having been captured during their last assassination mission, are still being held beneath the pristine streets of Rome, deep in the bowels of the Vatican's secret dungeons. Saul Macchione, captain of the City Guard, will not rest until both women have been utterly broken.
Already they have suffered harsh whippings and countless other brutal punishments at the hands of the Captain and his henchmen. Not to mention the hard, relentless fuckings that fill the space between the endless pain and abuse. Yet still they have not broken. Captain Macchione is a patient man but not a tireless man, he needs his rest. So he sends the two girls to their cells for the night…but they won't be getting any rest there.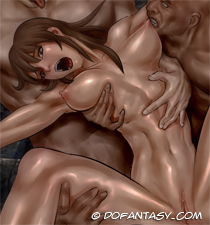 Not with the gang of horny prisoners locked up inside!
After a night of constant use and hard abuse at the hands of the deranged prisoners, Maria and Lina are once again dragged into the torture chamber for another round of interrogation. What happens there is something that makes all of their previous ordeals and punishments seem gentle by comparison! Racks, iron spikes, pears, whips, and cocks are only a small fraction of the horrors in store for them.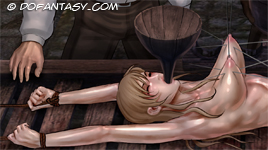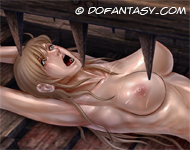 Because once Maria and Lina are broken, both in mind and body, they are dragged down the streets of Rome to face the ultimate punishment! Is this the end of the Secret Assassins?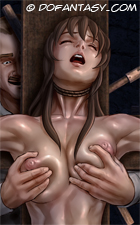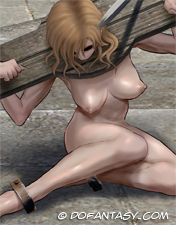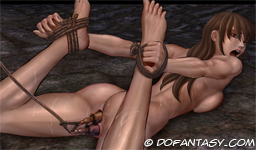 ANOTHER AMAZING COMIC BY FEATHER! BE SWEPT INTO A WORLD OF PAIN AND CRUELTY, AND WATCH TWO GIRLS BE DESTROYED BY THAT WORLD IN THIS NEWEST COMIC ONLY FROM DOFANTASY!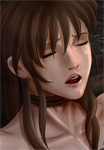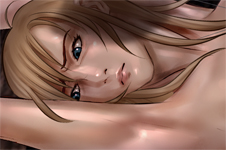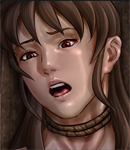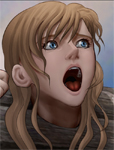 THIS ONE IS NOT TO BE MISSED!