Use our On-Line 100% Secure Encrypted Shopping Cart Ordering System. Simply browse
our site and Click the ADD TO SHOPPING CART buttons to place items in your Shopping Cart
[ HOME ] [ COMICS ] [ MOVIES ] [ NOVELS ] [ CD-ROM ] [ Order info ] [ Help ] [ ARTIST SITES ] [ SEARCH ]
[ Disclaimer ] [ CATALOGUE ] [ Copyright ]
FANSADOX COLLECTION 362
THE HOTTIES NEXT DOOR Part 2 - PREDONDO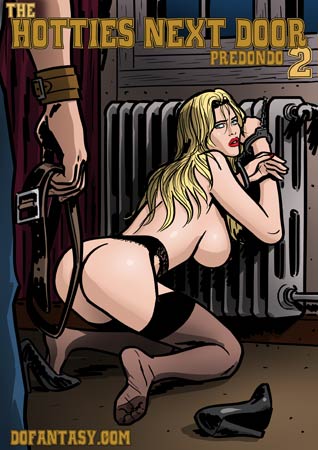 NEW IN PDF ELECTRONIC VERSION!
Adult Comic Album by PREDONDO.
HIGH RESOLUTION PDF deluxe edition
44 full color comic pages!
-COMPLETE, UNABRIDGED VERSION-

WHAT STARTED AS A CRUSH ON A SEXY, BARELY LEGAL TEENAGE GIRL TURNED INTO A NIGHTMARE... FOR HER! FORCED INTO A LIFE OF SEXUAL SLAVERY, THINGS GET EVEN WORSE FOR DANA AND HER SISTER HOLLY!

KEITH HAS BIG PLANS FOR HIS NEW CAPTIVE, KISSING SISTERS! THINGS ARE ABOUT TO TAKE A TURN FOR THE WORSE, AND TWO INNOCENT, SUBURBAN GIRLS WILL PAY A HEAVY PRICE!

IMPORTANT NOTICE - DISCLAIMER
All characters are 18 years old or older.
This is an entirely fictional work based on
cartoon characters for adult entertainment.
It shows no real people or events.
The characters are shown participating in
CONSENSUAL role-play for their own
personal satisfaction, simulating activities
which involve sexual dominance and
submission. No actual toons were harmed
in the making of this comic.

WHEN MOM AND DAD WENT OUT OF TOWN, DANA AND HOLLY WANTED TO THROW A WILD PARTY, BUT THEIR FUN TURNED INTO A HORROR SHOW WHEN THEIR PERVERTED NEXT DOOR NEIGHBOR CRASHED THE PARTY EARLY!

THE STORY SO FAR...

Dana and Holly were two young, innocent teenage girls celebrating their freedom. Even though their mom and dad told them to behave, the nights were going to be full of booze, boys, and thumping dance music! It was going to be the perfect night, and these two suburban beauties would be the belles of the ball! They were going to be so popular that everyone would be talking about their parties for years to come, and there was no way theyíd let their stuffy, old parents get in the way of their fun!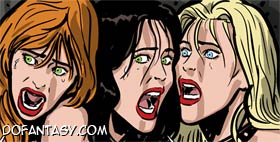 Unfortunately for Dana and Holly, someone else had other, more sinister plans for them... their big, burly neighbor, Keith, long tired of watching the cockteasing sluts from the privacy of his second story window, decided to crash the party early. Things got even worse when their brunette friend, Vera, showed up early on a special invitation. Keith had three gorgeous, pampered princesses as his personal sex slaves. It was a long, awful night of hell for the girls, especially when Keith brought in his brutal and vicious friends, big Willis and cunning Lupe to enjoy the extra sex meat...

When the sistersí parents return home, their pretty mother is distraught about their disappearance. Another opportunity shows itself to Keith, who is quick to devise an even more sinister trap...

THIS COMIC...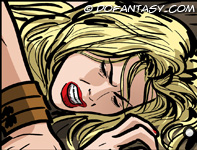 It turns out that Mrs. Taylor is much better at pleasing a man than acting innocent. Even though Keith thought he had everything under control, the damned police decide to poke their noses where they donít belong! Mrs. Taylor almost ruins everything! Keith has to use his streetwise smarts to throw the cops off the trail, but even then, he knows that the police are suspicious now... no thanks to that brainless babe who tipped them off! Thereís been a change of plans, and these suburban sluts are going to be the ones to suffer!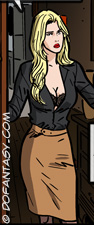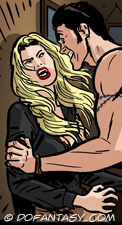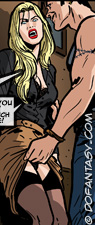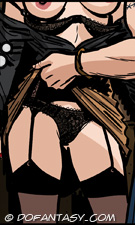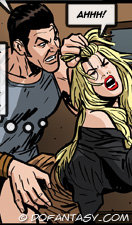 Keith has some relatives down in the deep south, far from the eyes of the police and hidden beneath the cover of thick swamp trees. Willis and Lupe personally escort the battered and beaten sex meat to their new home, but even with Keithís detailed directions, the place is still almost impossible to find. The teenage beauties are taken far off the beaten trail where inbred, insular rednecks lurk. These folks donít take kindly to outsiders, and even though Keith told his mother, Mrs. Mugshot, and her retarded son Chuck that they were coming, Willis and Lupe find a cold reception...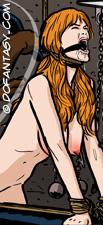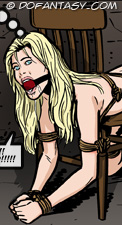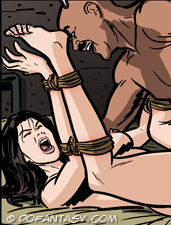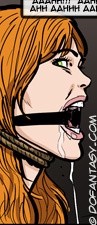 ...until the van doors open and reveal the tight puss hiding inside!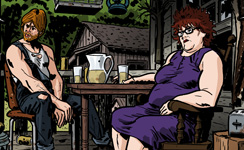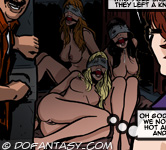 These rednecks have no sense of decency or civility! They donít like these gentrified, city slicker ways, and they have their own nasty, perverted ideas of how women ought to be treated! Down in the swamp, ainít nobody but nobody going to treat these girls with kid gloves. These suburban girls have to learn the proper ways to please a man and serve in eternal sexual slavery... or else!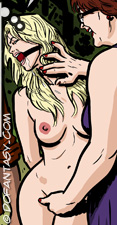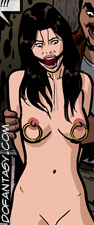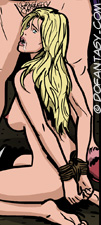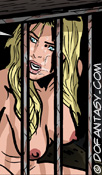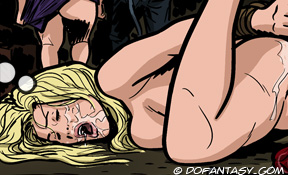 The swamp holds a lot of secrets, and there are plenty of tight, young females who have disappeared ďmysteriouslyĒ in these backwater bayous. Dana, Holly, and Vera better think fast if they want to see another sunrise... because these redneck, good ole boys have their own plans for these tight, white cows, and it ainít going to be gentle... no siree...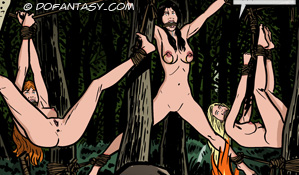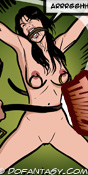 YOUíVE NEVER READ AN ADULT GRAPHIC NOVEL BEFORE, UNLESS YOUíVE READ PREDONDO! DOMINATING THE WORLD OF HIGH QUALITY ADULT COMICS, PREDONDO UNLEASHES HIS TALENT FOR EXTREME SITUATIONS AND MIND-BENDING EROTICA LIKE NO ONE BEFORE OR SINCE.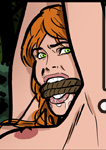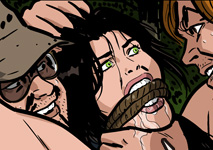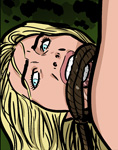 ORDER THIS TITLE THROUGH DOFANTASY TODAY!
AWESOME! HOT! HOT! HOT! AND HOT!
NOT TO BE MISSED!!!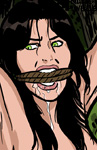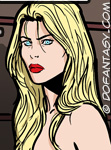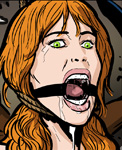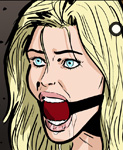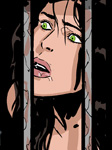 VISIT PREDONDO'S SITE
FOR A COMPLETE LIST OF PREDONDO COMICS AND OFFERS