Use our On-Line 100% Secure Encrypted Shopping Cart Ordering System. Simply browse
our site and Click the ADD TO SHOPPING CART buttons to place items in your Shopping Cart
[ HOME ] [ COMICS ] [ MOVIES ] [ NOVELS ] [ CD-ROM ] [ Order info ] [ Help ] [ ARTIST SITES ] [ SEARCH ]
[ Disclaimer ] [ CATALOGUE ] [ Copyright ]
FANSADOX COLLECTION 381
THE HOTTIES NEXT DOOR - Part 3 - PREDONDO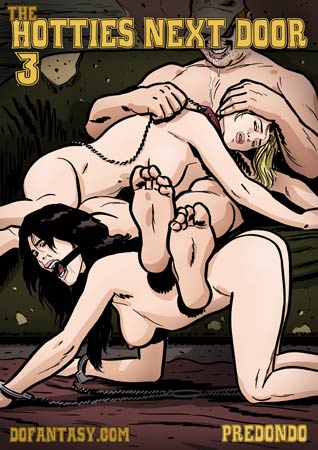 NEW IN PDF ELECTRONIC VERSION!
Adult Comic Album by PREDONDO.
HIGH RESOLUTION PDF deluxe edition
40 full color comic pages!
-COMPLETE, UNABRIDGED VERSION-

SUBURBAN BEAUTIES ARE TAUGHT A HARD LESSON IN PERVERSION BY A BUNCH OF DIRTY, STINKING REDNECKS! WILL THEY ESCAPE WITH THEIR LIVES?

WHERE "CIVILIZATION" ENDS, THE WORST OF PEOPLE BEGINS! THESE PAMPERED PRINCESSES WILL LEARN THAT FACT, MUCH TO THEIR DISGRACE!

IMPORTANT NOTICE - DISCLAIMER
All characters are 18 years old or older.
This is an entirely fictional work based on
cartoon characters for adult entertainment.
It shows no real people or events.
The characters are shown participating in
CONSENSUAL role-play for their own
personal satisfaction, simulating activities
which involve sexual dominance and
submission. No actual toons were harmed
in the making of this comic.

THE STORY SO FAR...

Dana and Holly were two young, innocent teenage girls celebrating their freedom with a wild party while their parents went away. Things got off to a bad start though when their dirty old neighbor, Keith, got tired of watching the cockteasing sluts from the privacy of his second story window. Keith decided to crash the party early and kidnapped the girls, dragging their unconscious, supple bodies to his basement. Another unfortunate "guest" joined the party when Dana and Holly's brunette friend Vera was brought along... whether she wanted to go or not!

Their mother, Mrs. Taylor, was soon part of the perverted party. Things got a little too hot for Keith's tastes, so he took the girls to a safer place... the deepest, most abandoned shacks in the heart of the swamp where there were no roads and even fewer friendly folk. Dana, Holly, and Vera found themselves helpless while Keith's friends, Mexican Lupe and big black Willis, joined in the fun with Keith's throwback family, Mrs. Mugshot and retarded brother Chuck. Dana, Holly, and Vera managed to escape, but they might have met an even worse fate: two alligator poachers, Wilbur and Bubba!

THIS COMIC...

If the girls thought that no one would find them at the Mugshots' shack, things took a turn for the worse when they were found by the brothers Wilbur and Bubba! These two live on a little island at the confluence of two rivers, accessible only by boat or alligator. The girls get their own taste of redneck nasty as the boys demonstrate what happens to bad girls. Things take an even weirder turn once the boys' pretty pet "Goldie" shows up.

To say the girls are shocked into disbelief would be putting it mildly! Things just went from horrible to crazy, and this train ride ain't even over yet!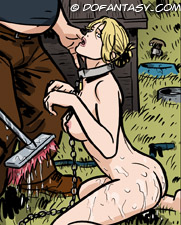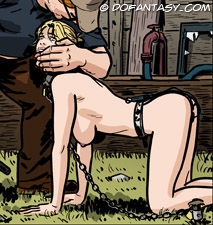 Meanwhile, back at the Mugshots' shack, Keith brings over his latest acquisition, Mrs. Taylor, once things have calmed down. In spite of his friend's and family's best effort, the retarded brother spills the beans... Keith is not happy at all that his prized fillies have fled.

And poor Mrs. Taylor is going to suffer his wrath!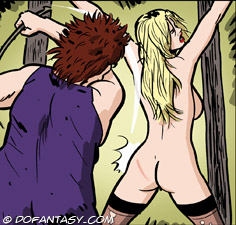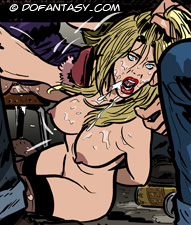 Soon, mother and daughters are taking part of the sickest, most twisted acts of cruelty, depravity, and sexual sadism imaginable! If they thought they'd seen the worst these psychos had to offer, they'd seen nothing yet!

While the redneck brothers put the young girls through their paces...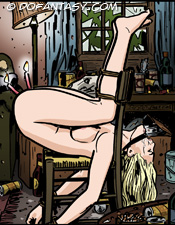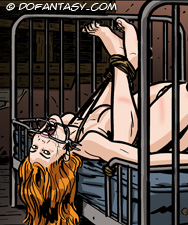 ...Keith and company have plans of their own with the stunning MILF, Mrs. Taylor!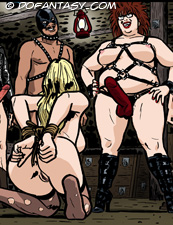 Things are going to get hot in the swamp tonight, and these pretty white women will suffer the worst of it!

PREDONDO SHOWCASES HIS AMAZING SKILL AND INCREDIBLE QUALITY IN THIS ACTION PACKED COMIC FULL OF SHOCKING LUST AND DEBAUCHERY! HOTTIES NEXT DOOR 3 IS SOME OF THE WEIRDEST AND MOST INSANE STUFF YOU'LL EVER SEE ANYWHERE ON THE 'NET! THERE'S MUCH, MUCH MORE IN THE COMIC THAT WE CAN'T EVEN SHOW HERE! WHAT WILL HAPPEN TO THE GIRLS? WHAT WILL HAPPEN TO THEIR MOM, MRS. TAYLOR? WILL THEY GET OUT ALIVE... OR DO THEIR CAPTORS HAVE SOMETHING REALLY AWFUL IN STORE?

YOU CAN ONLY FIND OUT HERE AT DOFANTASY.COM!

YOU DON'T WANT TO MISS THIS COMIC! IT'S HOT, HOT, HOT!

VISIT PREDONDO'S SITE
FOR A COMPLETE LIST OF PREDONDO COMICS AND OFFERS