Use our On-Line 100% Secure EncryptedShopping Cart Ordering System. Simply browse
our site and Click the ADD TO SHOPPING CART buttons to place items in your Shopping Cart
[ HOME ] [ COMICS ] [ MOVIES ] [ NOVELS ] [ CD-ROM ] [ Order info ] [ Help ] [ ARTIST SITES ] [ SEARCH ]
[ Disclaimer ] [ CATALOGUE ] [ Copyright ]
FANSADOX COLLECTION 385
THE DUNGEON OF MASTER R by ROBERTS
NEW IN PDF ELECTRONIC VERSION!
Adult Comic Album by ROBERTS.
HIGH RESOLUTION PDF deluxe edition
29 full color comic pages!!!
** ONLY 12.95 Euros **
-COMPLETE, UNABRIDGED VERSION-
A NEVER BEFORE RELEASED ROBERTS COMIC SURE TO DELIGHT YOUR DEVIANT DESIRES! THERE ARE NO LIMITS, NO RESTRICTIONS, AND NO SAFE PLACE FOR THESE TWO BOUND AND BATTERED BEAUTIES!
A SHOCKING, SHORT STORY STRAIGHT FROM THE DARKEST CORNER OF THE ROBERTS VAULT, THIS STORY WAS TOO EXTREME TO BE RELEASED... UNTIL NOW!
IMPORTANT NOTICE - DISCLAIMER
All characters are 18 years old or older.
This is an entirely fictional work based on
cartoon characters for adult entertainment.
It shows no real people or events.
The characters are shown participating in
CONSENSUAL role-play for their own
personal satisfaction, simulating activities
which involve sexual dominance and
submission. No actual toons were harmed
in the making of this comic.
THE LATEST ROBERTS COMIC... THE LIVING MASTER OF BDSM COMICS!!!
THE MASTER R
Gary Roberts, the undisputed master of extreme bondage comics the world has ever known, is a notorious author and creator of some of the most wicked and intense BDSM images and stories around. Some stories see the light of day while others are put aside. Some of them are half forgotten ideas discarded and lost, others are ideas not quite worthy of his immeasurable standards.
This little tale is neither of those. This was locked away for good reason.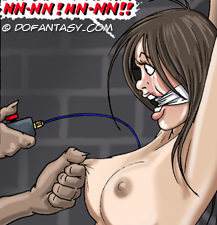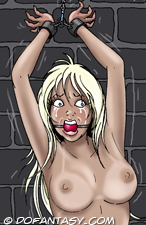 This tale is all about action, about humiliation, about taming feisty women and making them submit! It's a tale about extreme and cruel bondage toys and the girls who must endure them for the sadistic pleasure of a lone, masked man bent on nothing more than breaking these buxom beauties!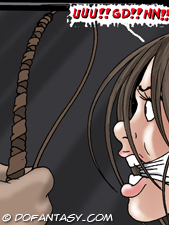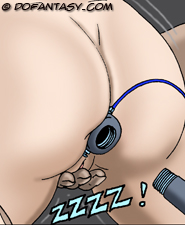 Straight from the Roberts archive, from the deepest, darkest corner of the most wicked and perverted mind imaginable, comes a sadistic and violent vignette sure to appease only the most wicked and perverted sadists out there! This comic is definitely NOT for anyone under 18, and it is NOT for the faint hearted!
Get this comic while you can! While it's still available! Who knows what might happen when "the man" finds out about it!
ROBERTS IS ONE OF THE BEST BDSM COMICS OUT THERE, AND THIS IS FROM HIS UNRELEASED MATERIAL FOUND NOWHERE ELSE ON THE NET! YOU WON'T FIND ANYTHING LIKE THIS ANYWHERE OUT THERE, AND IT FEATURES ROBERTS AT HIS FINEST, AT HIS MOST INTENSE, AT HIS MOST ***EXTREME*** GET THIS WHILE IT LASTS! GET IT WHILE YOU CAN!
ONLY HERE AT DOFANTASY.COM!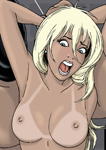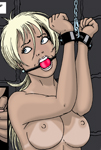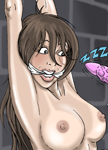 YOU WON'T WANT TO MISS THIS COMIC! IT'S HOT, HOT, HOT!!!

THE LATEST ROBERTS!
DON'T MISS IT!