Use our On-Line 100% Secure Encrypted Shopping Cart Ordering System. Simply browse
our site and Click the ADD TO SHOPPING CART buttons to place items in your Shopping Cart
[ HOME ] [ COMICS ] [ MOVIES ] [ NOVELS ] [ CD-ROM ] [ Order info ] [ Help ] [ ARTIST SITES ] [ SEARCH ]
[ Disclaimer ] [ CATALOGUE ] [ Copyright ]
FANSADOX COLLECTION 392
PRISON HORROR STORY - Part 5 - PREDONDO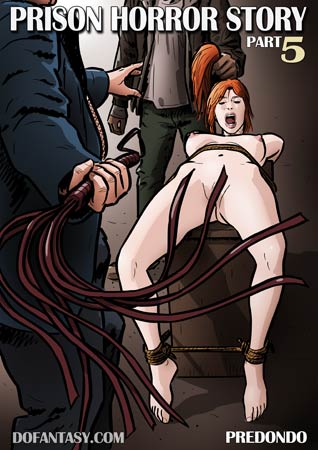 NEW IN PDF ELECTRONIC VERSION!
Adult Comic Album by PREDONDO.
HIGH RESOLUTION PDF deluxe edition
40 full color comic pages!
-COMPLETE, UNABRIDGED VERSION-
ANOTHER HOT STORY OF NAKED FEMALE FLESH AND ENDLESS PUNISHMENT SESSIONS FROM THE SANTA RITA REEDUCATION CENTRE, WHERE FOREIGN DETAINEES ARE TRAINED TO BE GOOD, SUBMISSIVE WIVES.
THIS IS PREDONDO AT HIS VERY BEST, WITH HIS FAMOUSLY INTIMATE DETAILS OF WOMEN IN AN UNWILLING BUT AROUSED STATE...
IMPORTANT NOTICE - DISCLAIMER
All characters are 18 years old or older.
This is an entirely fictional work based on
cartoon characters for adult entertainment.
It shows no real people or events.
The characters are shown participating in
CONSENSUAL role-play for their own
personal satisfaction, simulating activities
which involve sexual dominance and
submission. No actual toons were harmed
in the making of this comic.
MUCH-ACCLAIMED ARTIST PREDONDO CONTINUES HIS EXCITING STORY OF THE SANTA RITA PRISON, WHERE FOREIGN GIRLS ARE TREATED AS SLUTS WHO NEED "RE-EDUCATING". THE PRISON IS RUN BY A DOMINATRIX KNOWN AS MISS MELANIE, AND THE RE-EDUCATING PROGRAM TAKES THE FORM OF WHATEVER SEXUAL ABUSE SHE DECIDES...
Three hot girls go out for a good time. They pick the wrong district and the wrong bar…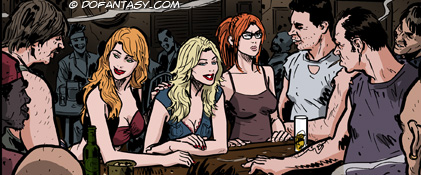 They're taken to the Santa Rita Centre for possible sale…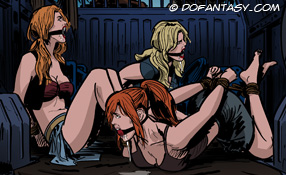 On the way there, the kidnappers decide to try out the goods... The President himself arrives to check the girls out…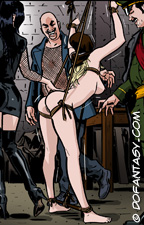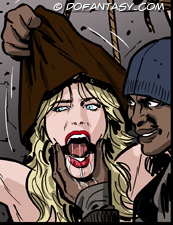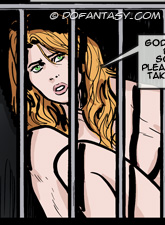 What happens if women are subjected to continuous abuse? Do they fight it all the time? Does it get through to them in the end? Mary Ann is a vicar's wife. In the end she gave in and got to like it…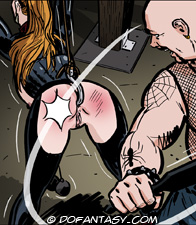 Will this young mother do the same?
YOU THINK YOU'RE FANTASIES ARE GOOD! YOU'RE RIGHT! N0W TRY PREDONDO'S! HE'S THE MASTER OF GENEROUS FEMALE FLESH BURSTING OUT OF SHINING BLACK BONDAGE GEAR! YOU'LL SEE HOW HIS FANTASIES TURN INTO YOURS!
THIS IS ONE OF PREDONDO'S BEST COMICS EVER! YOU WON'T BE ABLE TO GET HIS WOMEN OUT OF YOUR HEAD. AND WHY ON EARTH WOULD YOU WANT TO??? THERE'S PLENTY OF ROOM FOR THESE GIRLS, AND MORE!!!
THIS IS THE MASTER AT HIS HOTTEST AND HARDEST!!!
VISIT PREDONDO'S SITE
FOR A COMPLETE LIST OF PREDONDO COMICS AND OFFERS