Use our On-Line 100% Secure EncryptedShopping Cart Ordering System. Simply browse
our site and Click the ADD TO SHOPPING CART buttons to place items in your Shopping Cart
[ HOME ] [ COMICS ] [ MOVIES ] [ NOVELS ] [ CD-ROM ] [ Order info ] [ Help ] [ ARTIST SITES ] [ SEARCH ]
[ Disclaimer ] [ CATALOGUE ] [ Copyright ]
FANSADOX COLLECTION 411
CAMILA'S DIARY by CELESTIN
NEW IN PDF ELECTRONIC VERSION!
Adult Comic Album by CELESTIN.
HIGH RESOLUTION PDF deluxe edition
45 full color comic pages!!!
-COMPLETE, UNABRIDGED VERSION-
DIALOGS BY NAJ
A HOT PSYCHOLOGY STUDENT GETS A HANDS ON LESSON ABOUT BONDAGE AND SEXUAL SLAVERY... WHETHER SHE WANTS IT OR NOT!
THIS SMOKING HOT UNDERGRAD WANTED TO KNOW MORE ABOUT CONTROLLING THE MIND, BUT SHE FOUND HERSELF THE UNWILLING TEST SUBJECT!
IMPORTANT NOTICE - DISCLAIMER
All characters are 18 years old or older.
This is an entirely fictional work based on
cartoon characters for adult entertainment.
It shows no real people or events.
The characters are shown participating in
CONSENSUAL role-play for their own
personal satisfaction, simulating activities
which involve sexual dominance and
submission. No actual toons were harmed
in the making of this comic.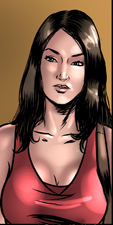 Camilla is a first year psychology student fascinated by the mysterious professor who teaches the class. He seems like a perfectly normal fellow, but his student ratings are off the charts. Heís gotten plenty of rave reviews, and his reputation is unprecedented. Camilla is interested in becoming this manís apprentice.

But thereís a catch...

ďDo you know what bondage is?Ē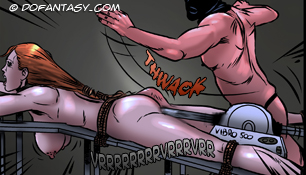 Camilla is at first rebuffed by the professorís offer. But then something else happens. A mysterious stranger becomes enamored by her charms, and soon Camilla wakes up in a bed that isnít her own...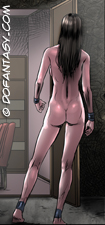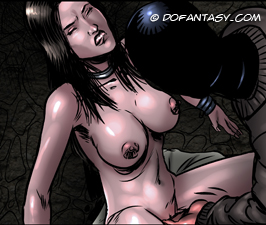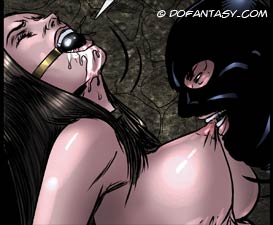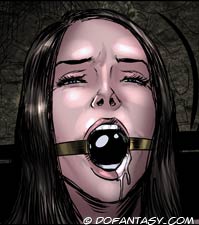 Camilla soon finds herself descending into a hellish nightmare world where she must obey everything this mysterious stranger demands of her... or suffer the consequences...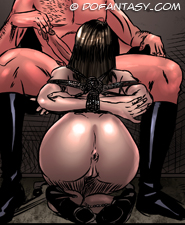 ...and we do mean EVERYTHING!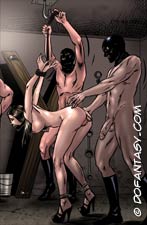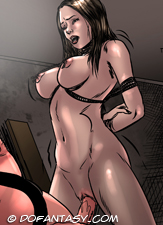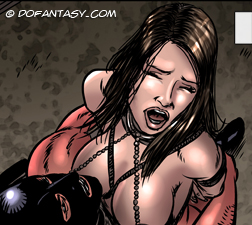 CELESTIN HAS CREATED SOME TRULY AMAZING AND SHOCKING STORIES, AND THINGS ONLY GET WILDER AND RAUNCHIER FROM HERE! THIS ACTION PACKED ISSUE IS FULL OF HOT, STEAMY SEX SCENES AND INTENSE BONDAGE TRAINING! CAMILLA FINDS HERSELF TURNED FROM AN INTELLIGENT COLLEGE STUDENT INTO THE SLUTTIEST OF SEX SLAVES! WILL SHE ESCAPE FROM HER CAPTORíS CLUTCHES... OR IS SHE SET TO SERVE?


FIND OUT HERE, ONLY AT DOFANTASY.COM!