Use our On-Line 100% Secure EncryptedShopping Cart Ordering System. Simply browse
our site and Click the ADD TO SHOPPING CART buttons to place items in your Shopping Cart
[ HOME ] [ COMICS ] [ MOVIES ] [ NOVELS ] [ CD-ROM ] [ Order info ] [ Help ] [ ARTIST SITES ] [ SEARCH ]
[ Disclaimer ] [ CATALOGUE ] [ Copyright ]
FANSADOX COLLECTION 413
A BOLD OFFICER - CAGRI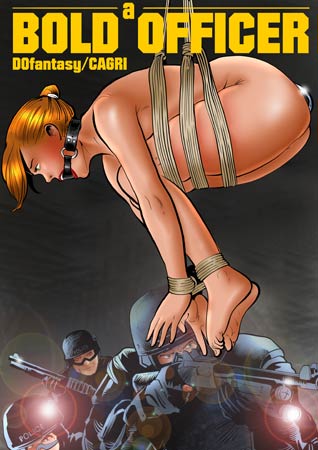 NEW IN PDF ELECTRONIC VERSION!
Adult Comic Album by CAGRI.
HIGH RESOLUTION PDF deluxe edition
40 full color comic pages!!!
-COMPLETE, UNABRIDGED VERSION-
AN UPPITY FBI AGENT DOESN'T KNOW HOW TO PLAY BY THE RULES! WHEN JESSICA TRIES TO TAKE DOWN A CORRUPT CONGRESSMAN, SHE LEARNS A LESSON IN PAIN AND HUMILIATION!
THOSE WHO REACH HIGH SHOULD ALWAYS WATCH OUT: THE FALL DOWN IS LONG AND HARD...
IMPORTANT NOTICE - DISCLAIMER
All characters are 18 years old or older.
This is an entirely fictional work based on
cartoon characters for adult entertainment.
It shows no real people or events.
The characters are shown participating in
CONSENSUAL role-play for their own
personal satisfaction, simulating activities
which involve sexual dominance and
submission. No actual toons were harmed
in the making of this comic.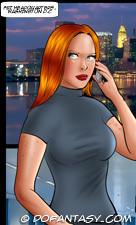 Jessica Bold was a star FBI agent, one of the brightest and most talented members of the federal force. When she set her eyes on taking down Congressional Representative Rupert Dawson, even her own boss cautioned her against reaching too high. Everyone in Washington is corrupt. Everyone knows this. Even if she had solid evidence against Representative Dawson, why should she risk her neck? Everyone bribes everyone in this town. Surely she would see reason.
But the starry eyed federal agent thinks she's above the petty and grimy palm slicking and back alley dealings of this town. She brings in Representative Dawson and has him carted away from his elegant mansion in full daylight, in full view of the cameras. The Representative vows revenge against the haughty and arrogant female federal fuckmeat...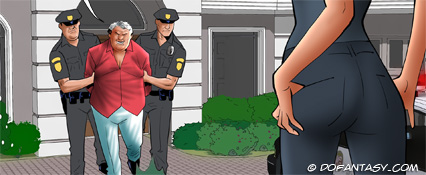 Revenge comes swiftly. Soon, sexy Jessica will learn the error of her ways...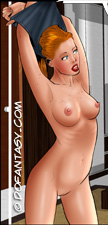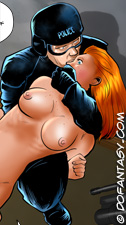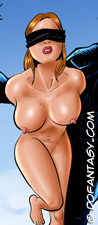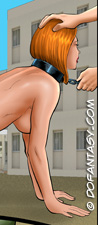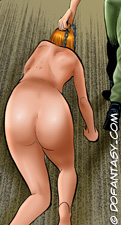 ...she will be broken, used, and violated in the most extreme ways possible, with all the violence that can be brought to bear on helpless, female flesh...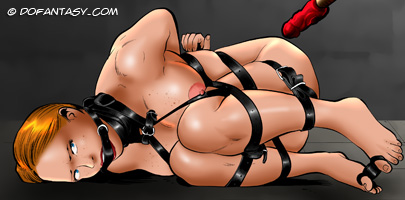 ...Jessica will pay for her "crime."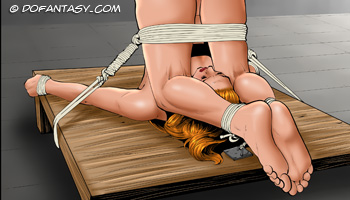 ...whether she will survive is another matter...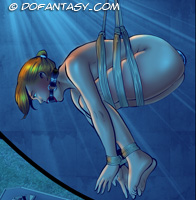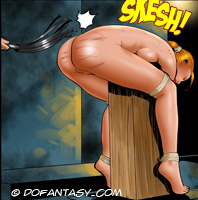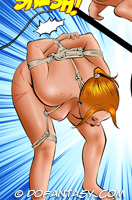 CAGRI IS ONE OF THE MOST TALENTED AND BRILLIANT ARTISTS AT DOFANTASY, AND CAGRI'S WORK JUST KEEPS GETTING BETTER AND BETTER! THIS SICK AND TWISTED ISSUE IS FULL OF FEMALES FORCED TO FUCK AND SUCK UNDER PENALTY OF PAIN! YOU'LL BE SHOCKED AT SOME OF THE THINGS THAT HAPPEN HERE!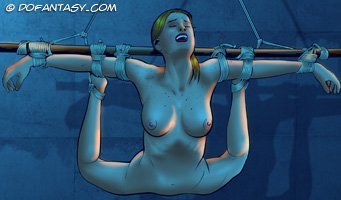 IF YOU'RE A CONNOISSEUR OF FEMALE PAIN, YOU DON'T WANT TO MISS THIS HOT, HOT, HOT ISSUE! HURRY AND GRAB IT BEFORE IT'S TOO LATE, HERE EXCLUSIVELY AT DOFANTASY.COM!!!