Use our On-Line 100% Secure EncryptedShopping Cart Ordering System. Simply browse
our site and Click the ADD TO SHOPPING CART buttons to place items in your Shopping Cart
[ HOME ] [ COMICS ] [ MOVIES ] [ NOVELS ] [ CD-ROM ] [ Order info ] [ Help ] [ ARTIST SITES ] [ SEARCH ]
[ Disclaimer ] [ CATALOGUE ] [ Copyright ]
FANSADOX COLLECTION 425
BIRTHDAY GIFT 11 - GRADUATION - ERENISCH
NEW IN PDF ELECTRONIC VERSION!
Adult Comic Album by ERENISCH.
HIGH RESOLUTION PDF deluxe edition
62 full color comic pages!!!
-COMPLETE, UNABRIDGED VERSION-
JOURNEY TO THE ICONIC FUTURE WHERE WOMEN HAVE BEEN STRIPPED OF ALL RIGHTS AND TURNED INTO OBEDIENT SEXTOYS!
THE EXPLOSIVE FINAL CHAPTER OF THE BIRTHDAY GIFT SERIES COMES TO LIFE, THANKS TO THE LEGENDARY IMAGINATION OF ERENISCH!

IMPORTANT NOTICE - DISCLAIMER
All characters are 18 years old or older.
This is an entirely fictional work based on
cartoon characters for adult entertainment.
It shows no real people or events.
The characters are shown participating in
CONSENSUAL role-play for their own
personal satisfaction, simulating activities
which involve sexual dominance and
submission. No actual toons were harmed
in the making of this comic.
WHAT IF WOMEN HAD NO LEGAL RIGHTS?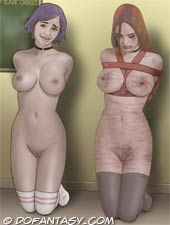 The year is 2038... Many countries have passed the "Compulsory Female Slavery Law" and legalized the sexual use and trade of nubile women over 18 years of age. When a girl reaches the age of legal enslavement, she can be bought and sold, hired and whored, and used in every imaginable way...

... Artist/writer Erenisch first imagined this shocking future over 8 years ago. Since that time, the Birthday Gift Saga has grown to become one of the most complex and intriguing BDSM fantasies ever created.

This epic tale has redefined what erotic comics are capable of. Erenisch comics are known for their exceptional artwork, featuring beautiful naked women with complex facial expressions; and for their interesting stories, which depict real emotions and believable characters. Each man and girl has a personality all their own. The characters feel like real people, which makes it that much more interesting to watch them fuck and abuse each other and transform the girls in sex slaves.

An entire online community of fans sprang up around the Birthday Gift Saga and the story gained a following previously unheard of for a BDSM comic.

And now, the final chapter has arrived.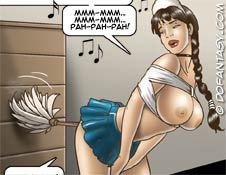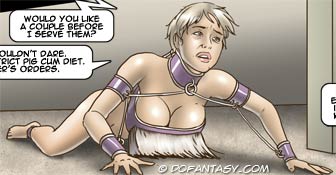 __________________
THE STORY SO FAR…
The slave-owning society of the E-verse is carefully planned to sustain itself. Women are subjected to an ingenious set of regulations, designed to break their wills and make them compliant. Even so-called "free" girls have been taught to casually accept being fucked by whoever wants them.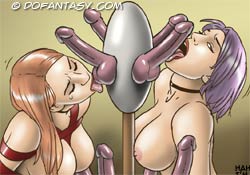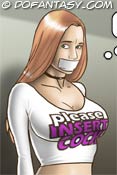 The local high school is the key to spreading the gospel of slavery. Teachers, books, and even pop culture all train girls to accept their destiny as slaves. Enslaved girls are given humiliating new names to reinforce their new identities. Over the last year, girls like Maggie Cumbunny, Sherry Slutkitten, Gwen Sluttyfox, Tawnie Puppycunt, Lucy Crapharlot and many more, were collared and enslaved. By the end of the year, nearly every girl in high school has been turned into a fucktoy!
Every single boy knows he can do whatever he wants to every single girl. That is the new "normal" at Eville High. The only rule is not to abuse a cunt that is owned by another boy. But even that rule is being broken. No girl is safe.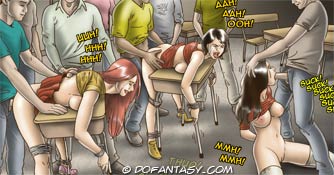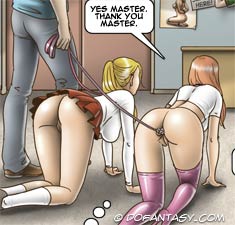 __________________
IN THIS COMIC…
Peter Stevenson was a high school dork who daydreamed about Maggie, his dream girl. But she became his legal slave when she was given to him as a birthday gift.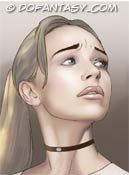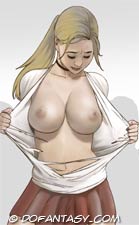 For over a year peter punished Maggie for ignoring him. He fucked, beat, whipped and abused her naked helpless body. But then, unexpectedly, they fell in love. Now Maggie and Peter seem to have a happy relationship, and Maggie seems to have found contentment as a sex slave, much to the shock of almost everyone they know. Is it possible for a cruel sadist to live happily ever after with his own victim? Or will their illusion of happiness fall apart when exposed to the reality of a cruel world?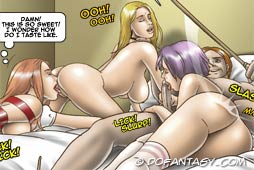 And what about the incredible cast of other characters? nearly every character from all 10 of the previous issues will make an appearance in this giant-sized, 67 page masterpiece. Fans of the series will enjoy seeing familiar faces, and new readers will marvel at the non-stop, red-hot sex and torture that the story delivers from the first page! This comic is truly not to be missed.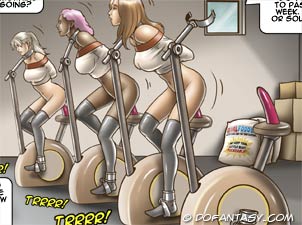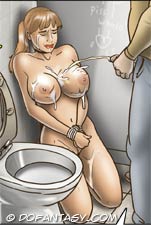 __________________
EVERYTHING THAT HAS A BEGINNING HAS AN END…
The Birthday Gift Saga has spanned 11 issues over the last 8 years. This is the comic series that redefined what it was possible to achieve in a BDSM comic book.
But will our story end in triumph or in tragedy?
ERENISCH COMICS HAVE BECOME FAMOUS FOR BOTH THEIR INTENSITY AND THEIR CREATIVITY. THE "BIRTHDAY GIFT" SERIES BOASTS THE LARGEST CAST OF CHARACTERS AND THE MOST FULLY DEVELOPED UNIVERSE OF ANY BDSM COMIC.
IMMERSE YOURSELF IN THE WORLD, AND FEEL WHAT IT'S LIKE TO GO TO A HIGH SCHOOL WHERE EVERY GIRL YOU SEE IS YOURS FOR THE TAKING...
_________________________________
DON'T MISS THE PREVIOUS COMICS ON ERENISCH SLAVE WORLD:
BIRTHDAY GIFT PART 1
BIRTHDAY GIFT PART 2
BIRTHDAY GIFT PART 3 - DETENTION
BIRTHDAY GIFT PART 4 - HOMEWORK
BIRTHDAY GIFT PART 5 - TEACHER'S PET
BIRTHDAY GIFT PART 6 - FAMILY REUNION
BIRTHDAY GIFT PART 7 - THE EXCHANGE
BIRTHDAY GIFT PART8 - THE FAVORITE
BIRTHDAY GIFT PART9 - VENGANCE
BIRTHDAY GIFT PART10 - LOVELUST
**** BUY THE 10 COMICS AND GET 20% DISCOUNT! ****
VISIT
ERENISCH SITE
FOR A COMPLETE LIST OF ERENISCH COMICS AND OFFERS
VISIT