Use our On-Line 100% Secure EncryptedShopping Cart Ordering System. Simply browse
our site and Click the ADD TO SHOPPING CART buttons to place items in your Shopping Cart
[ HOME ] [ COMICS ] [ MOVIES ] [ NOVELS ] [ CD-ROM ] [ Order info ] [ Help ] [ ARTIST SITES ] [ SEARCH ]
[ Disclaimer ] [ CATALOGUE ] [ Copyright ]
FANSADOX COLLECTION 432
MAYA ADVENTURE - FEATHER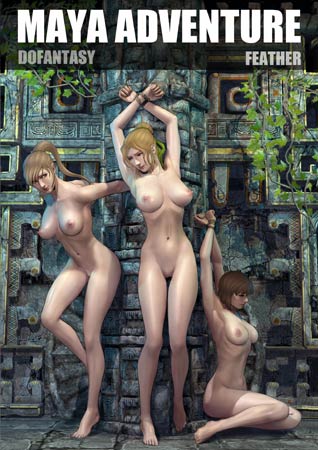 NEW IN PDF ELECTRONIC VERSION!
Adult Comic Album by FEATHER.
HIGH RESOLUTION PDF deluxe edition
43 full color comic pages!!!
-COMPLETE, UNABRIDGED VERSION-
DEEP IN THE HEART OF THE JUNGLE, A HORRIBLE SECRET IS WAITING...
THREE BEAUTIFUL WOMEN AND ONE MAN ARE ABOUT TO FALL INTO THE HANDS OF A TERRIFYING, LOST MAYAN CIVILIZATION!
IMPORTANT NOTICE - DISCLAIMER
All characters are 18 years old or older.
This is an entirely fictional work based on cartoon characters for adult entertainment. It shows no real people or events. The characters are shown participating in CONSENSUAL role-play for their own personal satisfaction, simulating activities which involve sexual dominance and submission. No actual toons were harmed in the making of this comic.
Natalie Seadove and her bodyguard Dylan have traveled around the world, exploring archeological ruins. But their next adventure could be their last!
On this adventure, they are joined by their friends Jane and Chris. The four friends set off to explore the ruins of a lost Mayan city, which Natalie believes is located in an uninhabited section of the jungle. But right away their plane crashes, leaving them stranded.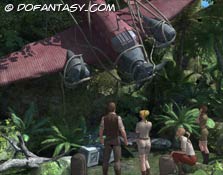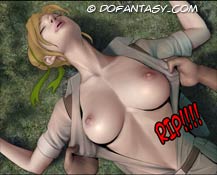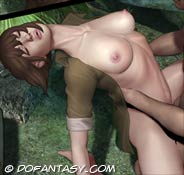 They are quickly attacked by a native tribe. The natives rip of the white women's clothes and have their way with their helpless bodies. Eventually the friends fight their way free, and continue to search for the ruined Mayan city.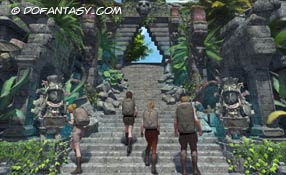 When they arrive at the city, they discover the surprise of a lifetime; the Mayan city is still inhabited! The lost Mayan city has been sitting, isolated from the outside world, for thousands of years!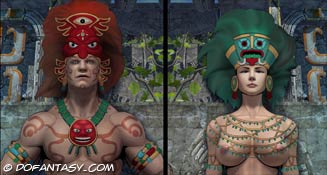 The King and Queen of the Mayans are fascinated by the white-skinned outsiders and they take the 4 friends prisoner and use them as sex-toys. Natalie and her friends arenít just fucked and abused; they are forced to participate in unspeakable magical rituals! The Mayans believe that breast milk has magic power, so they induce the girls to start lactating. Each girl will completely lose control of her body and be used by her new owners in the most humiliating way possible.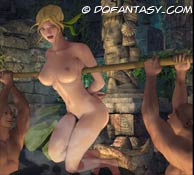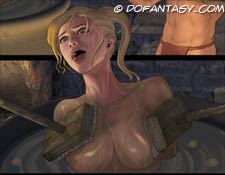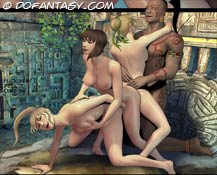 This imaginative new comic by Feather features smoking hot bondage, and sexual humiliation of both women and men. It also includes an action-packed adventure story, inspired by classics like Indiana Jones and Tomb Raider. Special emphasis is placed on erotic lactation, magic and the use of aphrodisiacs.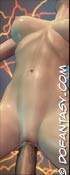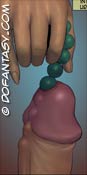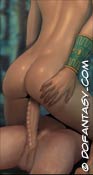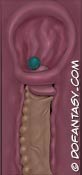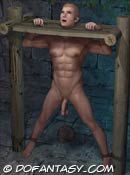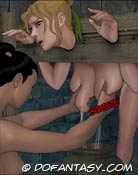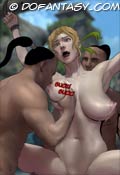 After everything they went through in Egypt, Natalie and Dylan thought they could handle anything, but their pride may be their downfall. Be sure to check out next story: Egyptian Adventure.

AN EXCITING WORLD OF SEX AND DANGER AWAITS YOU, DEEP IN THE LOST MAYAN CIVILIZATION! ENJOY THIS IMAGINATIVE NEW COMIC BY ARTIST FEATHER!
BROUGHT TO YOU BY RENOWNED ARTIST, FEATHER!