Use our On-Line 100% Secure EncryptedShopping Cart Ordering System. Simply browse
our site and Click the ADD TO SHOPPING CART buttons to place items in your Shopping Cart
[ Disclaimer ] [ CATALOGUE ] [ Copyright ]
FANSADOX COLLECTION 485
THE SOCIETY 2: PURGATORY - ERENISCH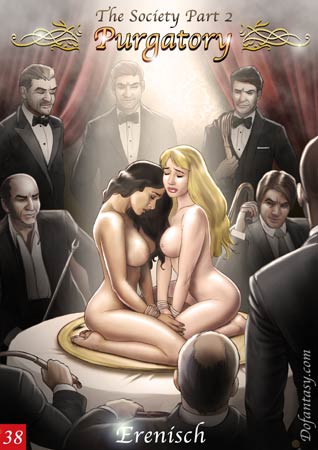 NEW IN PDF ELECTRONIC VERSION!
Adult Comic Album by ERENISCH.
HIGH RESOLUTION PDF deluxe edition
46 full color comic pages!!!
-COMPLETE, UNABRIDGED VERSION-
JOURNEY TO THE ICONIC FUTURE WHERE WOMEN HAVE BEEN LEGALLY STRIPPED OF ALL RIGHTS AND TURNED INTO OBEDIENT SEXTOYS!

THE ERENISCH COMICS UNIVERSE HAS GROWN INTO SOMETHING NEVER SEEN BEFORE! COME EXPERIENCE THIS UNIQUE PHENOMENON!!!!

IMPORTANT NOTICE - DISCLAIMER
All characters are 18 years old or older.
This is an entirely fictional work based on
cartoon characters for adult entertainment.
It shows no real people or events.
The characters are shown participating in
CONSENSUAL role-play for their own
personal satisfaction, simulating activities
which involve sexual dominance and
submission. No actual toons were harmed
in the making of this comic.
SOCIETY CAN CHANGE A LOT IN ONE GENERATION…

In the near future, many countries have passed the 'Compulsory Female Slavery Law' and legalized the sexual use and trade of women over 18 years of age. When a girl reaches the age of legal enslavement, she can be bought and sold, hired and whored, and used in every imaginable way…

In the past, it only took a single generation (from the 1960s-1990s), for the feminist movement to radically alter the role of women and give them the same legal rights as men. In the future, it will only take a single generation (from the 2000s-2030s), for the Fist and Arrow movement to radically alter the role of women and reduce them to legal slaves.

…that's what happened in the Erenisch Comics Universe, at least.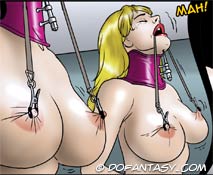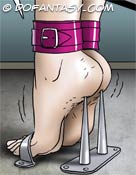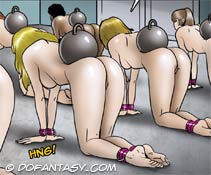 COME EXPERIENCE AN ENTIRE UNIVERSE OF SEX SLAVES AND DEBAUCHARY!

Each Erenisch Comic takes place in a single shared universe, similar to the shared universe of Marvel Comics. But unlike Marvel, Erenisch Comics feature non-stop, cover to cover scenes of brutal fucking, cruel bondage and sexy slavegirls.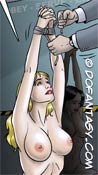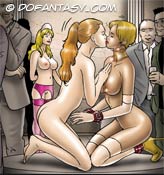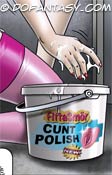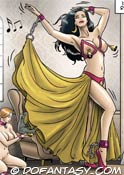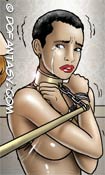 The Erenischverse has won loyal fans thanks to its well-written stories about characters with distinct personalities. Long-time fans of Erenisch comics will enjoy cross-overs with slavegirls from previous issues, while first-time fans can jump right in and enjoy seeing slavegirls fucked and subjugated in ways they have never imagined. Fans are so devoted that they even write their own fan-fic on the Erenisch Forum.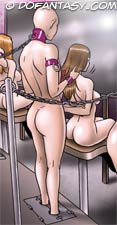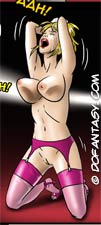 The Erenischverse feels real in a way no other fantasy does, and readers get to immerse themselves in a fantastic future and imagine what it would truly feel like to own slavegirls. Painstaking attention to detail creates artwork featuring not just naked, beautiful women, but also realistic facial expressions and body language which makes the characters come alive.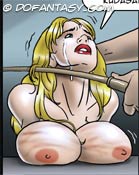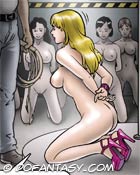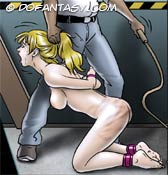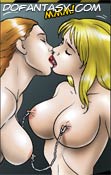 IN THE FUTURE, SUBJUGATING SLAVEGIRLS HAS BECOME A FINE ART…

On a secret island not on any map, there is a facility that trains the greatest slavegirls in the world to serve the global elites. On this island, cruel men push the boundaries of how far they can break a girl's mind and soul. Each girl will be sent to an artificial Purgatory, all the "sins" of her past life will be washed clean and she will only return from the edge of hell when she has been reborn as an enthusiastic slave.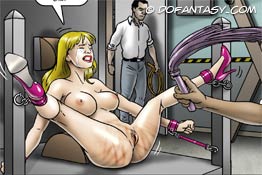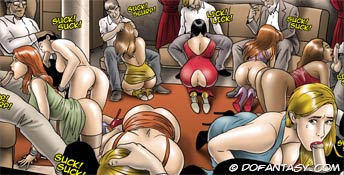 Michelle Ramera was once an intelligent free girl who was proud of her university degrees. But she is about to have her personality erased a re-written, just to make her better fuck meat. Not only will she learn to offer her body to men in a thousand creative ways, she will compete with a hundred other girls for the privilege of doing so. And she will be grateful if any man chooses to fuck her. Fans of imprisonment and slave training fantasies will particularly enjoy this issue.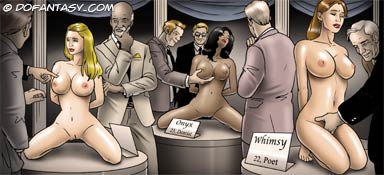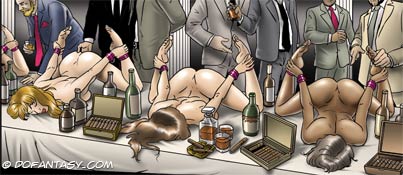 ERENISCH COMICS PROVE THAT COMPLEX STORY TELLING CAN BE SEXY AS HELL!!!!
PREPARE FOR A FUTURE FULL OF AMAZING POSSIBILITIES…

VISIT
ERENISCH SITE
FOR A COMPLETE LIST OF ERENISCH COMICS AND OFFERS