Use our On-Line 100% Secure Encrypted Shopping Cart Ordering System. Simply browse
our site and Click the ADD TO SHOPPING CART buttons to place items in your Shopping Cart
[ HOME ] [ COMICS ] [ MOVIES ] [ NOVELS ] [ CD-ROM ] [ Order info ] [ Help ] [ ARTIST SITES ] [ SEARCH ]
[ Disclaimer ] [ CATALOGUE ] [ Copyright ]
FANSADOX COLLECTION 497
CHRISTMAS STORY - SLASHER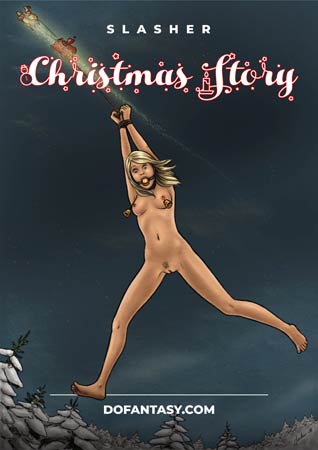 NEW IN PDF ELECTRONIC VERSION!
Adult Comic Album by SLASHER.
HIGH RESOLUTION PDF deluxe edition
40 full color comic pages!!!
-COMPLETE, UNABRIDGED VERSION-
COME ON A TRIP ON SANTA'S SADISTIC SLEIGHRIDE AS JOLLY OLD SAINT NICK FINDS A NEW "MRS. CLAUS" TO SERVE HIM AND HIS NORTH POLE!

POOR LITTLE ZOEY SEEMS LIKE A NICE GIRL ON THE OUTSIDE, BUT SANTA'S CHECKED HIS LIST AND CHECKED IT TWICE, AND HE'S GOING TO SEE WHO'S NAUGHTY OR NICE!


IMPORTANT NOTICE - DISCLAIMER
All characters are 18 years old or older.
This is an entirely fictional work based on
cartoon characters for adult entertainment.
It shows no real people or events.
The characters are shown participating in
CONSENSUAL role-play for their own
personal satisfaction, simulating activities
which involve sexual dominance and
submission. No actual toons were harmed
in the making of this comic.
Beautiful, blonde, bouncing Zoey was talking to her friend late on Christmas Eve, depressed that she would have to spend yet another Christmas alone. On that cold, wintry night, Zoey finds herself fallen asleep in her armchair recliner, zoning out to the tune of a crackling, television fireplace. But who, to our wondering eyes should appear, but jolly old Saint Nicholas, who would soon be here!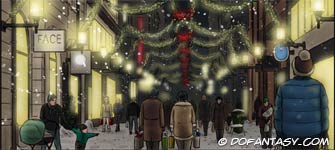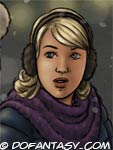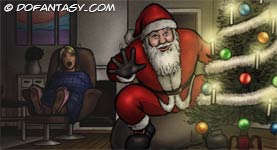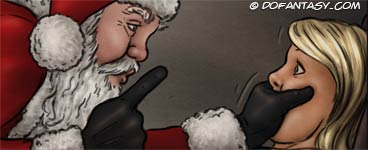 Zoey, understandably, is terrified. How did an old man suddenly appear in her apartment, with Christmas tree and a sack full of presents? All is not as it seems, however, and Zoey finds herself caught in a horrifying cavalcade of rude abuse and cruel pain! She tries to plead her case, but this man is more than he seems, and he won't be convinced by Zoey's words… not a bit… Zoey has been a very naughty girl, it turns out, and there's only one solution for naughty girls in Santa's world…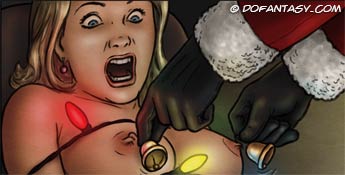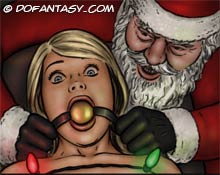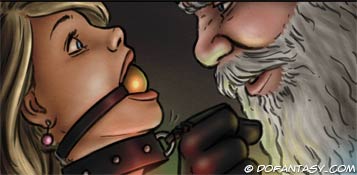 SLASHER BRINGS YOU THIS HOLIDAY THEMED COMIC OF CALAMITOUS, CHRISTMAS CHEER IN THIS EXCITING EPISODE OF FESTIVITIES GONE WRONG! POOR ZOEY HAS INCURRED SANTA CLAUS' WRATH, AND SHE WILL SUFFER AS NO GIRL HAS BEFORE! THINGS GET BLEAK INDEED NEAR THE END, AND YOU WON'T SEE THE SHOCKING CONCLUSION COMING!
YOU DON'T WANT TO MISS THIS CRAZY AND CATASTROPHIC CAROL, BROUGHT TO YOU HERE EXCLUSIVELY AT DOFANTASY.COM!