Use our On-Line 100% Secure EncryptedShopping Cart Ordering System. Simply browse
our site and Click the ADD TO SHOPPING CART buttons to place items in your Shopping Cart
[ HOME ] [ COMICS ] [ MOVIES ] [ NOVELS ] [ CD-ROM ] [ Order info ] [ Help ] [ ARTIST SITES ] [ SEARCH ]
[ Disclaimer ] [ CATALOGUE ] [ Copyright ]
FANSADOX COLLECTION 63
MASQUE - FERRES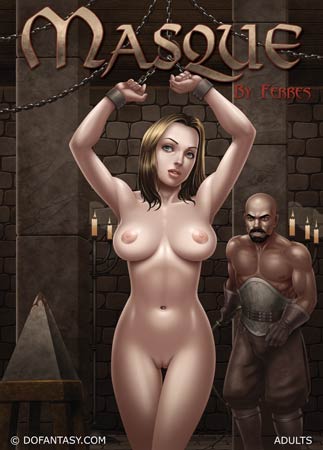 NEW IN PDF ELECTRONIC VERSION!
Adult Comic Album by FERRES
HIGH RESOLUTION PDF deluxe edition
49 full comic pages by FERRES
-COMPLETE, UNABRIDGED VERSION-
49 FULL-COLOR,
ACTION-PACKED PAGES
BY THIS WORLD CLASS ARTIST!
IMPORTANT NOTICE:
All characters are 18 years old or older.
All action is simulated and no
actual people are involved in it.
The authors/publishers do not condone
any kind of violence.
These comics are completely fiction
and for adult entertainment.
The cruel world of men is around women's flesh like acid would replace water for a fish.
Their womanly skin is immerged in an ocean of barbary.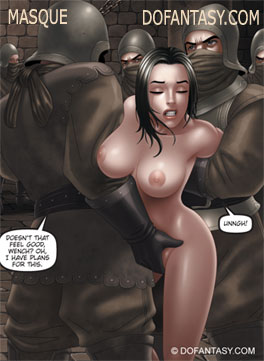 The only merciful gender of the world is hunted by the other sex... The one which has weapons, shields and horses and rough faces full of hate.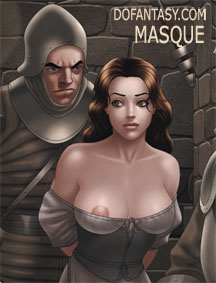 Yes, vulgarity and coarseness wage a war in full equipment against the pure and delicate feminity...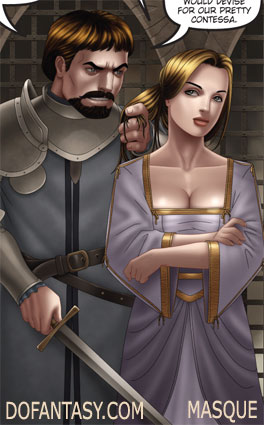 ...against the purest beauty...
They were supposed to defend them, they aggress them cowardly. Gratefulness is unknown.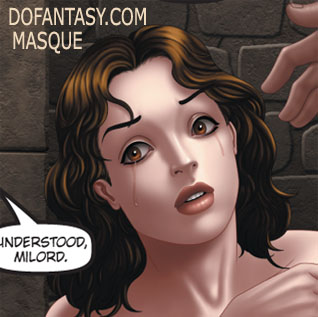 Innocence is not safe. Just the opposite, it is prized by the sadists. Ingenuity is not a shield.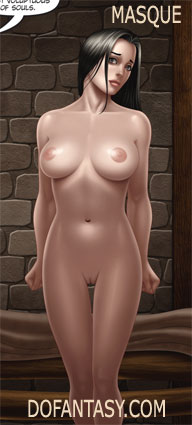 Shields are only for the soldiers and brigands not for helpless creatures who have only their breasts to cushion their pounding hearts.
Middle Ages, a world of stone, of iron, of black princes hidden like eagles in impregnable dens. With no law, no mercy, no fear of God. Just a crowd of looters behind them with all permission to quench their darkest instincts on young flesh.
The reward for their murders and pillage: women panting like does under their jeers. Bleeding under the abuse. Dying under the spears. Writhing under the whips. Weeping under the grief...
"Weep young maid, there is no escape,
your proud beauty offends thee!
Bleed young maid, there is no escape,
your soft, delicate flesh offends thee!
Hell on earth does exist.
And you have been handed over to devils.
You body is held hostage by the nature of your gender.
Trapped from birth in a spider's web woven by men's avarice and vanity.
Your short life on Earth is a vale of tears,
and salvation but a glimmer in a long forgotten dream.
The rest is nightmare, the nightmare
that greets your every waking day."

MASQUE - An album to treasure by world class artist FERRES