Baroness Mondford is falsely accused of witchcraft by rival courtesans.
She is despoiled of all her possessions and savagely tortured. Finally she is sentenced to serve in the galleys as a rowing slave.
More abuse and humiliation awaits the unfortunate woman at sea. The sinister galley is the gateway to Hell.
The ship is attacked and boarded by pirates. The former Baroness Mondford is taken prisoner to the Barbary Coast where she is stripped naked and sold on the auction block.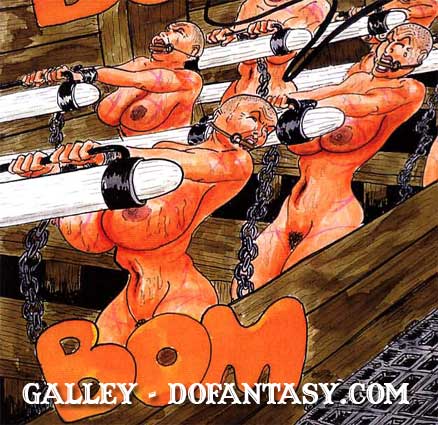 She is bought by farmers from a remote oasis in the desert...
SHOCKING ART
BY ZIONEZO