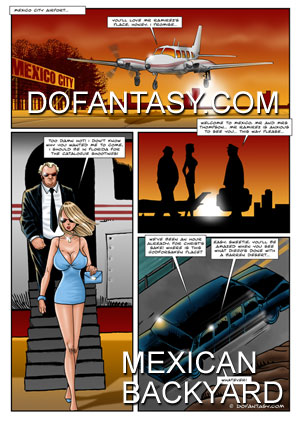 The latest business deal between two arms sellers, one American and one Mexican, includes a surprising item. A woman! Even more surprisingly, the woman is the wife of one of the two dealers.
Linda is a snobbish young model who married Samuel Williams for one reason only, his immense fortune.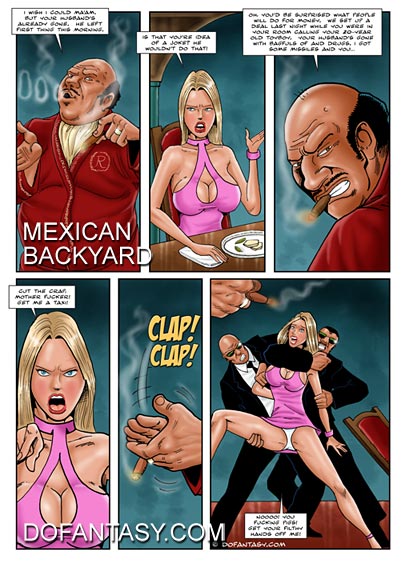 Ramires, the Mexican dealer, will buy the woman but has no plans to marry her. He is already a veteran slave owner and will enjoy breaking in his new property in the backyard of his remote ranch...
MEXICAN BACKYARD BY CAGRI
THE LATEST COMIC FROM THIS
ACCLAIMED AUTHOR!
[ CAGRI SITE ] [ HOME ]