Use our On-Line 100% Secure EncryptedShopping Cart Ordering System. Simply browse
our site and Click the ADD TO SHOPPING CART buttons to place items in your Shopping Cart
[ HOME ] [ COMICS ] [ MOVIES ] [ NOVELS ] [ CD-ROM ] [ Order info ] [ Help ] [ ARTIST SITES ] [ SEARCH ]
[ Disclaimer ] [ CATALOGUE ] [ Copyright ]
FANSADOX COLLECTION 91
NIGHT STALKER 3 - WAYNE WINE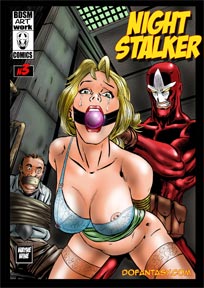 NEW IN PDF ELECTRONIC VERSION!
Adult Comic Album by WAYNE WINE
HIGH RESOLUTION PDF deluxe edition
41 full comic color pages by Wayne Wine
-COMPLETE, UNABRIDGED VERSION-
A SUPERHERO BDSM COMIC
IMPORTANT NOTICE - DISCLAIMER
All characters are 18 years old or older.
This is an entirely fictional work based on
cartoon characters for adult entertainment.
It shows no real people or events.
The characters are shown participating in
CONSENSUAL role-play for their own
personal satisfaction, simulating activities
which involve sexual dominance and
submission. No actual toons were harmed
in the making of this comic.
Night stalker is on the hunt again.
This time a beautiful psychologist has criticised our hero on TV. She called him immature and insecure. She suggested he had borderline intelligence and said he was probably sexually impotent...
Night stalker got mad and decided to teach the girl a lesson.
This time he goes beyond his "normal" girl-hunting and he takes her husband too…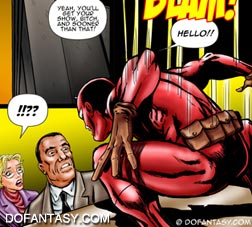 Back into his den under the streets, in the sewers of the city, and in front of her own husband, our pretty psychologist is thoroughly punished.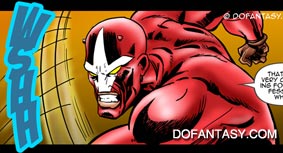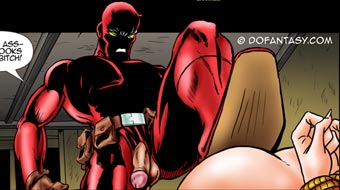 Night Stalker wants to make sure the girl fully understands her mistake about his potency!
He will humiliate the girl beyond belief in front of her husband…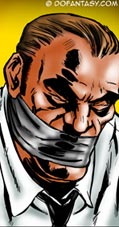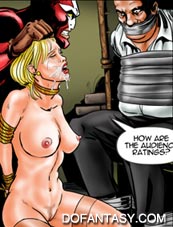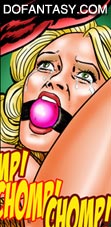 He'll make her cry…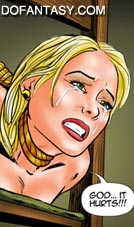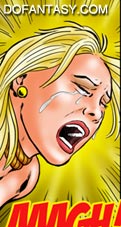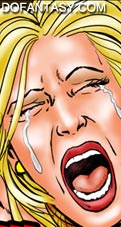 Hell make her beg for mercy always in front of her husband…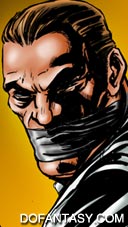 He'll make sure he destroys her marriage. He'll make sure her husband loose any interest on her young wife, now a proven slut!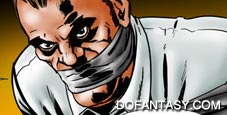 Locked in a tiny, dark, dirty cell, the girl makes a delicious addition to our hero's growing collection of captured beauties.
NIGHT STALKER THREE
A SUPERHERO BDSM FANTASY
Life is hell just a few meters below the city...