This is the awful story of early Christian girls detained and sold as slaves under the brutal rule of the Roman Empire.
The young beauties become the sex toys of cruel Masters. They have to submit to the demands of the sadistic bastards that paid for the possession of their exquisite young bodies...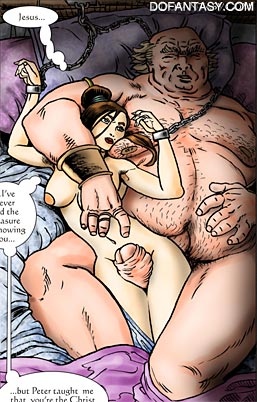 Humiliation knows no limits for Cleia, a former Patrician, now in the hands of a cruel slave dealer....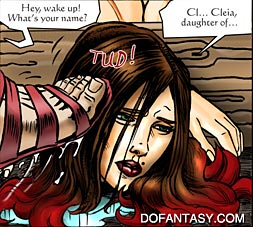 The Christian girls are treated with great crudity...
They are forced to serve in the more disgusting ways... They are mere toys...
...in the brutal hands of their Masters. They are given to sadistic dwarfs, to old lesbians... Their only fate is to serve and suffer for the Glory of Rome and the pleasure of her Masters...
ORDER THIS SPINE CHILLING STORY BY NEW ITALIAN
ARTIST MAX PELLE AND LEARN THE NEVER TOLD
STORY OF THE OLD ROMAN EMPIRE