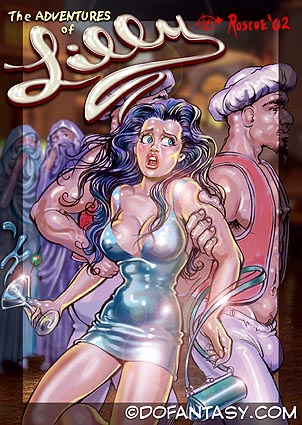 New in English!!!
THE ADVENTURES OF LILLY
Adult Comic Album by ROSCOE

HIGH RESOLUTION PDF deluxe edition
49 full comic pages by ROSCOE

From the news:

STACABAD BOMBED
WOMEN DROP VEILS

No sooner had Lilly found a seat at the bar than brothers Momar and Blomar moved in, turning on all their charm. They soon managed to strike up a conversation, buy her a drink and drug it.

The fact was that the brothers had a job to do… the lovely young Lilly was to be delivered to their boss, Omar Badaba, Lilly's lust-crazed uncle. Omar had been waiting for this day, Lilly's 18th birthday, for years…

THE FIRST COMIC ALBUM BY ROSCOE!

IMPORTANT NOTICE:
All characters are 18 years old or older.
All action is simulated and involves no real people.
The authors/publishers do not condone violence of any kind.
These are completely fictional comics for adult entertainment.