Use our On-Line 100% Secure Encrypted Shopping Cart Ordering System. Simply browse
our site and Click the ADD TO SHOPPING CART buttons to place items in your Shopping Cart
[ HOME ] [ COMICS ] [ MOVIES ] [ NOVELS ] [ CD-ROM ] [ Order info ] [ Help ] [ ARTIST SITES ] [ SEARCH ]
[ Disclaimer ] [ CATALOGUE ] [ Copyright ]
FANSADOX COLLECTION 209
DARK VENGEANCE - FERNANDO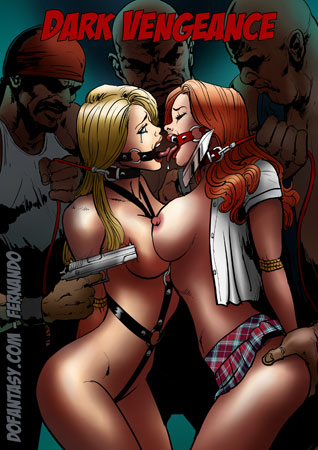 NEW IN PDF ELECTRONIC VERSION!
Adult Comic Album by FERNANDO
HIGH RESOLUTION PDF deluxe edition
47 full color comic pages!
-COMPLETE, UNABRIDGED VERSION-
A HOT STORY OF
DEEP HUMILIATION AND
RUTHLESS REVENGE!
ASSAULTED AT HOME,
TWO HOT BEAUTIES ARE INNOCENT
VICTIMS OF A GANG OF PERVERTS
BENT ON REPRISAL AGAINST
THE MAN WHO JAILED THEM...
IMPORTANT NOTICE - DISCLAIMER
All characters are 18 years old or older.
This is an entirely fictional work based on
cartoon characters for adult entertainment.
It shows no real people or events.
The characters are shown participating in
CONSENSUAL role-play for their own
personal satisfaction, simulating activities
which involve sexual dominance and
submission. No actual toons were harmed in the making of this comic.
Fifteen years ago, State Attorney Duncan Royce sent a gang of thugs to prison for assaulting a woman. His daughter, Holly Royce, now a stunning redhead just turned 19, sunbathes with her closest friend Brooke at her father's summer villa on a private island.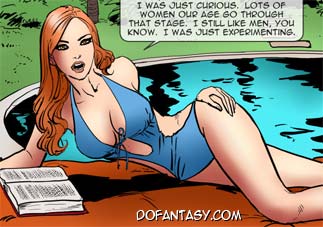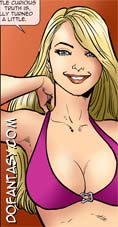 Life couldn't be happier for the young girls. Rich, bright and witty, they're admired everywhere they go. And right now they're on holiday in this paradisiacal place!
For the next couple of weeks, they will be the only ones on the island, or so they think...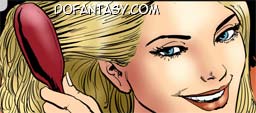 Unknown to the confident girls, Tyrone's gang has just arrived and life for Holly and Brooke is about to take a horrendous U-turn.
The thugs waste no time. They've planned the assault to the last detail and know exactly what to do. In minutes they snatch the girls. Brooke was not in the program, but she was at the wrong place at the wrong time and the criminals are more than happy to grab two hot beauties instead of only one...
Tyrone, the leader, explains to the horrified girls:
"We've been behind bars for 15 years with no cunt to fuck 'cause of your dickhead father. Now it's your turn be locked up for the next 15 years. You're gonna provide us all the fun we haven't had all this time. If you can stand it that long, that is!"
What follows is a pitch-black hell for the pampered girls.
Just out of prison, the thugs haven't been with a woman in over a decade. The girls would be a turn-on for any healthy man, but for these criminals, they are much more than that. The so-long-repressed darkest side of their evil minds emerges in a sick orgy of perverted revenge….
Life turns into a nightmare of horror and humiliation for the girls...
...with no choice other than to submit to the most depraved fantasies of their captors.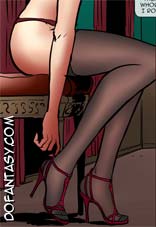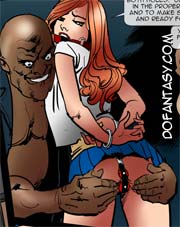 For 15 years, the only women these brutes have seen were in a soiled porn magazine...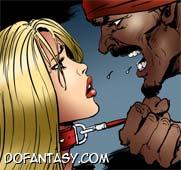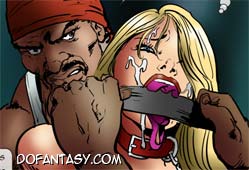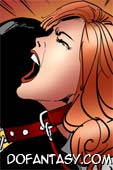 Now they have two young hotties at their beck and call...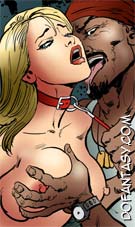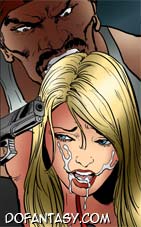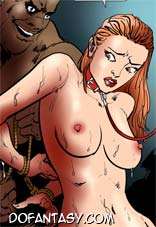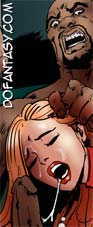 ...and they are determined to get the most out of them...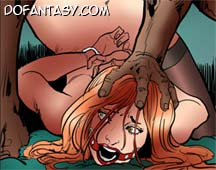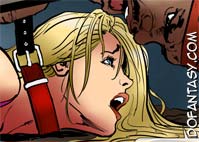 Any depraved game, any wicked humiliation, any twisted order, anything...




Nothing can stop the criminals from taking their revenge on the defenseless girls...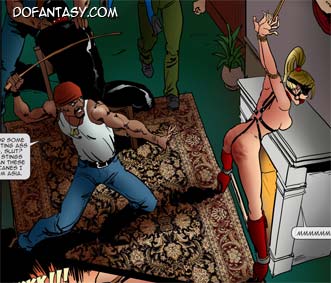 Alone with the girls in the island for weeks, the gang will enjoy their vengeance with their victims before taking them to a hideaway on the mainland…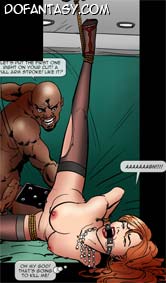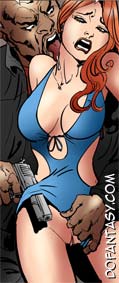 A HOT STORY OF DEEP
HUMILIATION AND RUTHLESS REVENGE!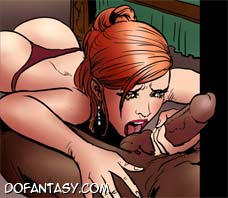 TWO HOT BEAUTIES ARE
INNOCENT VICTIMS OF A GANG OF
PERVERTS' VICIOUS REPRISAL!

DON'T MISS THE EXCITING SECOND PART OF THIS COMIC: DARK VENGEANCE 2 - GANGLAND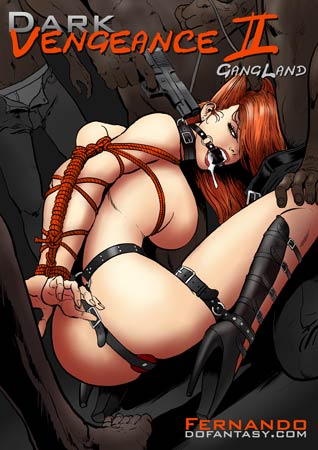 VISIT FERNANDO SITE FOR A COMPLETE
LIST OF FERNANDO COMICS AND OFFERS
[ HOME ]