Use our On-Line 100% Secure Encrypted Shopping Cart Ordering System. Simply browse
our site and Click the ADD TO SHOPPING CART buttons to place items in your Shopping Cart
[ HOME ] [ COMICS ] [ MOVIES ] [ NOVELS ] [ CD-ROM ] [ Order info ] [ Help ] [ ARTIST SITES ] [ SEARCH ]
[ Disclaimer ] [ CATALOGUE ]
FANSADOX COLLECTION 219
THUGS REVENGE - MOFFETT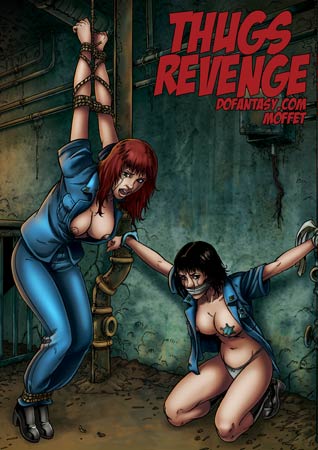 NEW IN PDF ELECTRONIC VERSION!
Adult Comic Album by MOFFETT
HIGH RESOLUTION PDF deluxe edition
44 full color comic pages.
-COMPLETE, UNABRIDGED VERSION-
AFTER A LONG INVESTIGATION, TWO LOVELY FEMINIST COPS FINALLY CLOSE IN ON THE BRUTAL SEXUAL PREDATORS THAT HAD TERRORIZED WOMEN ALL OVER THE CITY, ONLY TO BECOME THEIR LATEST VICTIMS...
A THRILLING STORY OF SICK REVENGE! TWO BLACK THUGS SNATCH THE YOUNG FEMALE OFFICERS WHO BROUGHT THEM TO JUSTICE!
IMPORTANT NOTICE - DISCLAIMER
All characters are 18 years old or older.
This is an entirely fictional work based on
cartoon characters for adult entertainment.
It shows no real people or events.
The characters are shown participating in
CONSENSUAL role-play for their own
personal satisfaction, simulating activities
which involve sexual dominance and
submission. No actual toons were harmed in the making of this comic.
Lt Samantha Long is the youngest lieutenant in the police force - and certainly the most stunning, desirable officer!
She is holding a morning briefing: "As you are all aware, we've been after 'Big Joe' for a long time now. Well, we finally have enough evidence to nail his ass! 'Big Joe' has been attacking young, rich white girls, abusing them and turning them into prostitutes for too long. He's always managed to avoid arrest so far. But now we have the bastard!"
Lt. Samantha Long looked around at the men and women in her team. Her eyes lingered for a moment on the lovely Veronica, who was sitting quietly in the back row. Her heart skipped a beat. She was on duty and should be all business, but she couldn't help remembering how Veronica had looked, naked and warm and welcoming, in her big bed the night before...
She shook off all thoughts of her lover and returned to the business in hand. "Tonight we go in and break the son-of-a-bitch. No mistakes this time, everything has to be done by the book. We have the warrants, the DA is waiting to charge the gang and I know you'll all do a good job. So let's do it."
That night, Samantha and Veronica catch the two thugs red-handed, abusing one of their victims.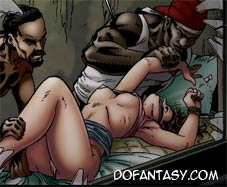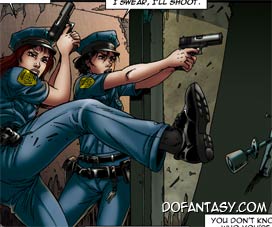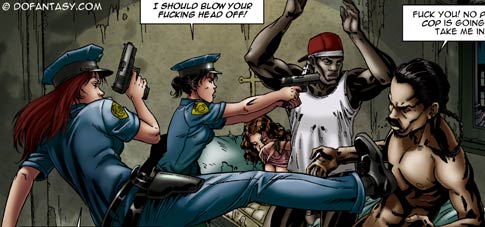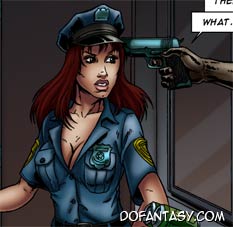 Big Joe and his fellow thug threaten the young officers... "Fuck you, butch! No cunt cop is ever going to take me in!"
The trial proved a disappointment for the two inexperienced officers... "Due to the alleged victim's failure to press charges, and in the light of the overwhelming evidence of police brutality, this court has no option but to dismiss the case."
In court, Big Joe threatens the girls... "Your cunts are mine, bitches! I'll be back for them when you're least expecting me."
The press and their superior officers blame the girls for the failure...
As promised by Big Joe, a week later, Samantha and Veronica are the naked, bound captives of the two dangerous thugs...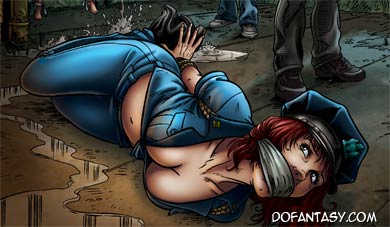 Payback is dreadful... relentless... and ruthless!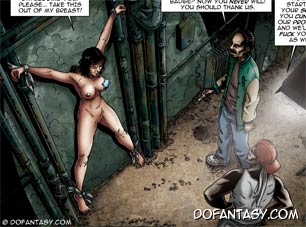 It's hell on earth for the trapped girls...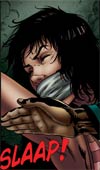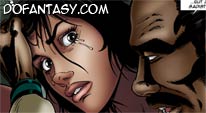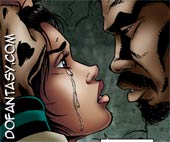 The two bastards vent all their hatred and sick lust on the now defenseless female officers...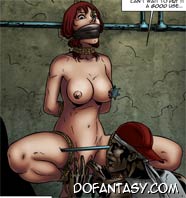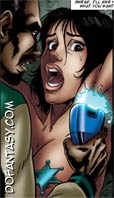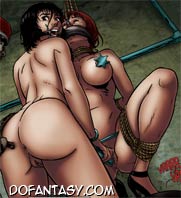 Big Joe has big plans for his two young beauties. He's a pimp and he's more than happy to add the gorgeous white chicks to his stable....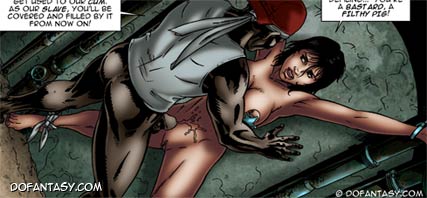 Nobody will ever find them where they are being held and nobody seems to care too much either. The two young feminist officers were just a problem for their fellow cops and Big Joe knows it...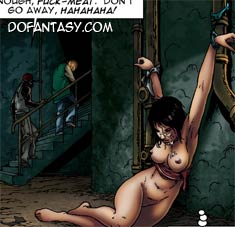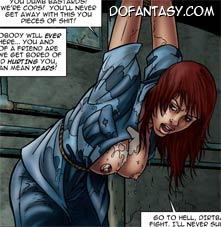 A THRILLING STORY OF SICK REVENGE: TWO BLACK
THUGS SNATCH THE YOUNG FEMALE OFFICERS WHO
BROUGHT THEM TO JUSTICE!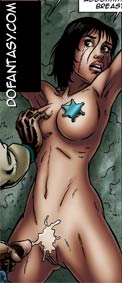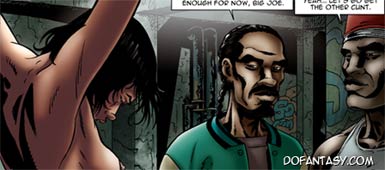 A GREAT NEW COMIC FROM A GREAT NEW TALENT
ARTIST MOFFETT! TOO HOT TO BE TRUE!
VISIT MOFFETT SITE FOR A COMPLETE LIST OF MOFFETT COMICS AND OFFERS
PDF by DOWNLOAD. The PDF electronic version contains the same images and text as the paperback edition (if a paperback exists). Please be aware that most of the ENGLISH VERSIONS are in PDF version exclusively. You'll have instant access to your files just after the credit card transaction is approved. You'll receive a confirmation e-mail with directions to download if you prefer to download at a later time. To open PDF files you need Adobe Acrobat Reader. Download it for free by clicking here!
PDF in a CD. If you prefer, we'll burn a CD-ROM e specially for you with the PDF files that you choose. Postage (14.99 Euro) will be added to the total cost of the books. If you want to order on a CD-ROM please check the corresponding check-box in the shopping cart.
Copyright © 1998-2012 Dofantasy - ETHAN ltd