Use our On-Line 100% Secure EncryptedShopping Cart Ordering System. Simply browse
our site and Click the ADD TO SHOPPING CART buttons to place items in your Shopping Cart
[ HOME ] [ COMICS ] [ MOVIES ] [ NOVELS ] [ CD-ROM ] [ Order info ] [ Help ] [ ARTIST SITES ] [ SEARCH ]
[ Disclaimer ] [ CATALOGUE ] [ Copyright ]
FANSADOX COLLECTION 24
STEEL TRAP MAIDEN - FERRES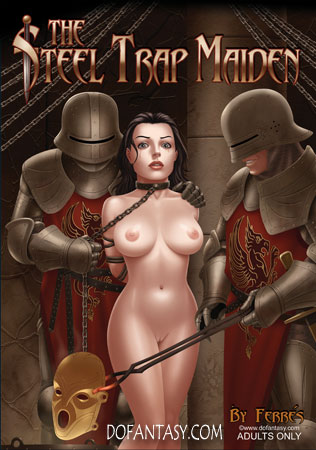 NEW IN PDF ELECTRONIC VERSION!
Adult Comic Album by FERRES

HIGH RESOLUTION PDF deluxe edition
48 full comic pages by FERRES
-COMPLETE, UNABRIDGED VERSION-

EXCLUSIVE ART BY FERRES

IMPRESSIVE ARTWORK

SUPERB QUALITY AND RESOLUTION

EXCITING STORY

IMPORTANT NOTICE:
All characters are 18 years old or older.
All action is simulated and involves
no real people.
The authors/publishers do not condone
violence of any kind.
These are completely fictional comics
for adult entertainment.

A story of war...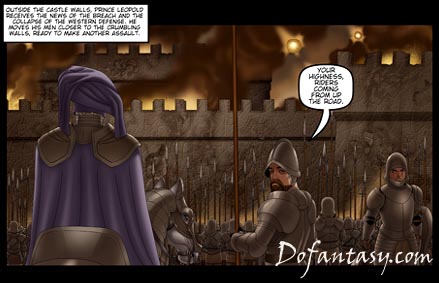 of beauty...
of servitude...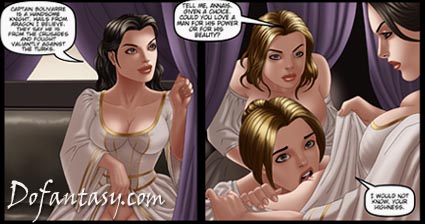 of shame, of sexual humiliation...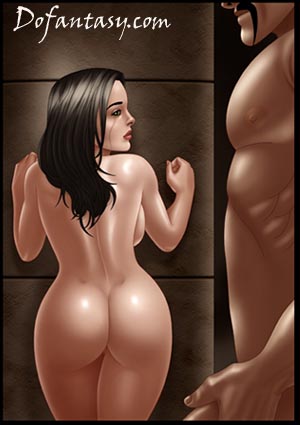 an intriguing story...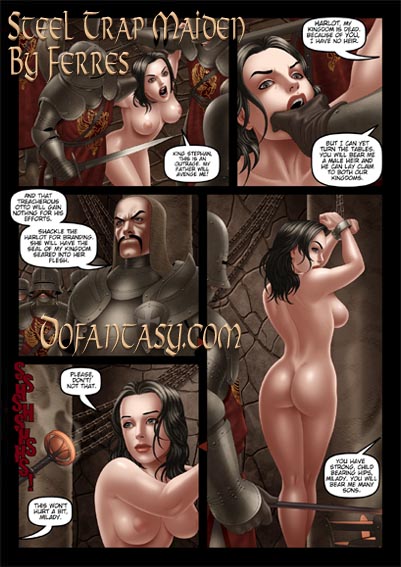 Erzebeth shook her head in disbelief at how much her fortune had changed.
She trembled as rivers of tears ran down her face.
The golden mask entombed poor Erzebeth's lovely face. Her beauty was to be seen only by the king.
A matching gold bell was attached to the ring that perforated her clitoris. It's weight forced the bud to swell up.
Shackled in a painful, humiliating position, her mouth was sealed by a golden gag, muffling her cries.
"I will retire to my chambers. I want to hear that bell ringing when I awake..."
STEEL TRAP MAIDEN by FERRES
ONE OF THE BEST COMICS EVER PUBLISHED!