Use our On-Line 100% Secure EncryptedShopping Cart Ordering System. Simply browse
our site and Click the ADD TO SHOPPING CART buttons to place items in your Shopping Cart
[ HOME ] [ COMICS ] [ MOVIES ] [ NOVELS ] [ CD-ROM ] [ Order info ] [ Help ] [ ARTIST SITES ] [ SEARCH ]
[ Disclaimer ] [ CATALOGUE ] [ Copyright ]
FANSADOX COLLECTION 303
PRISON HORROR STORY - PREDONDO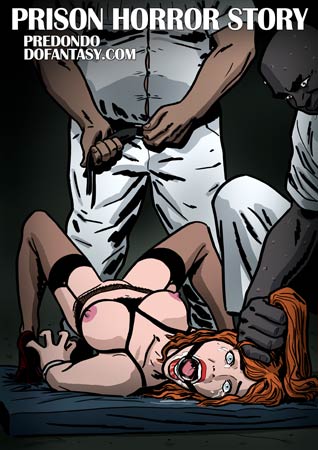 NEW IN PDF ELECTRONIC VERSION!
Adult Comic Album by PREDONDO.
HIGH RESOLUTION PDF deluxe edition
44 full color comic pages!
-COMPLETE, UNABRIDGED VERSION-
A GORGEOUS MILF AND HER DAUGHTER, TAKEN
AND TRAINED AS SUBMISSIVE 'WIVES' IN A
RUTHLESS SOUTH AMERICAN JUNTA!
A CORRUPT DICTATOR IN AN IMPOVERISHED
BANANA REPUBLIC TAKES ADVANTAGE OF A
PAIR OF AMERICAN HOTTIES, BY MAKING
THEM PERFORM THE MOST HUMILIATING
AND PERVERTED ACTS IMAGINABLE!
IMPORTANT NOTICE - DISCLAIMER
All characters are 18 years old or older.
This is an entirely fictional work based on
cartoon characters for adult entertainment.
It shows no real people or events.
The characters are shown participating in
CONSENSUAL role-play for their own
personal satisfaction, simulating activities
which involve sexual dominance and
submission. No actual toons were harmed
in the making of this comic.
A SECRET PRISON IN A MILITARY RULED COUNTRY,
THE PERFECT PLACE FOR AN AWFUL TRADE!
YOUNG, FOREIGN WOMEN DETAINED WITH NO REASON
ARE HELD WITHIN ITS SINISTER WALLS...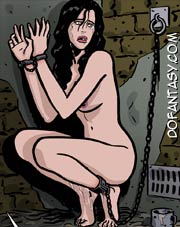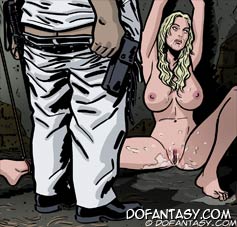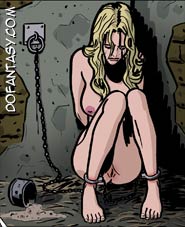 Blistering under the tropical sun, Claire watched her 18 year old daughter slide out of the taxi and strut across the street to her apartment.
Brown skinned men looked up from the rubbish-strewn street and followed her progress with their dark eyes, obviously enjoying the trim form of the young woman in her skin tight jeans and shear halter top. They were so obnoxious!
Her daughter had inherited her long legs and buxom figure, but she'd get herself in trouble if she didn't learn to keep her beauty under wraps in this corrupt country!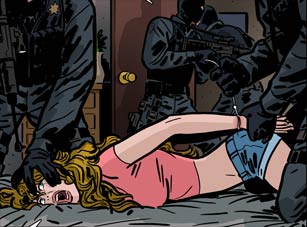 "Check the rest of the house for foreign whores.
If there's any more like this one, flush 'em out with excessive force!"
Desperate, Claire goes everywhere to learn about the whereabouts of her missing daughter. She talks to the police, the neighbors, she's even received by Colonel Chaves, the Junta ruler. Every place she goes, she's treated with great disrespect. Nobody is going to help her... Horrified, she's faced with the most humiliating proposals if she wants to know where her daughter is held.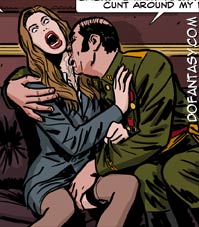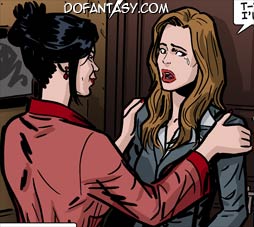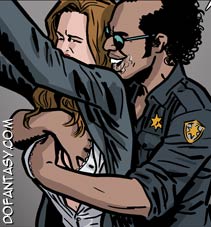 Ha! Two dangerous weapons! Nipples hard enough to poke your eyes out!
Do you have a permit for these, Senora?
______________________________________
Santa Rita Reeducation Prison.
The Prison is the place where foreign detainees are sent to be trained as good, submissive wives that locals want to marry. The inmates are taught to cook, sew and pray among other more useful things a young wife must know, like pleasing and obeying her husband utterly.
Junta's top officials meet at the prison weekly for their conference to evaluate the status of the Country...


"First item on the Agenda: National Resources.
Who wants to evaluate the latest crop of foreign cunt?"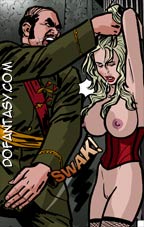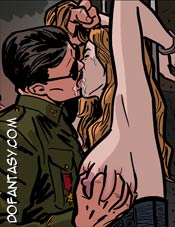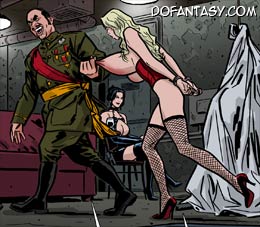 "How did you spend your evenings before we grabbed you? Baking brownies? Singing hymns?
Boring! You're gonna be much happier now!"
______________________________________
...Gustavo felt his lust rising as he mauled the screaming young woman through her blouse. This little number was stacked! Who did she think she was? She was living in the same ghetto as his posse... on his turf!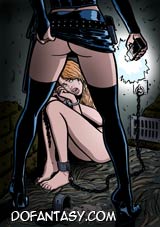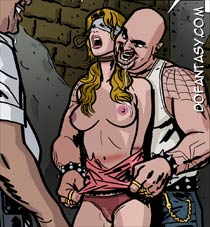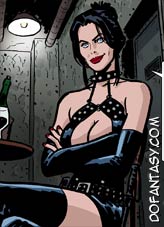 "I've got a nice sloppy clam all ready for your sweet tongue, honey.
Mmm... Just thinking about 'it' is getting me soaked!"
Everyone in the slum feared Gustavo and with good reason, his mother was the warden for the Reeducation Prison.
The chick screamed again, so he crushed his lips against her pouty mouth, squelching her cry of terror.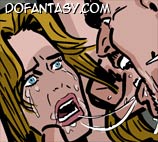 "I told ya I'd make you pay for kicking me in the nuts, whore!"
She lived in his building, so that made her HIS property!
______________________________________
Claire knelt at the feet of Colonel Chaves, trembling with humiliation and hoping he would show the smallest bit of mercy. His reputation as a thug and sadist made her blood run cold and she jumped as he barked out his repulsive demands.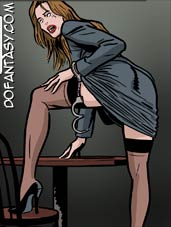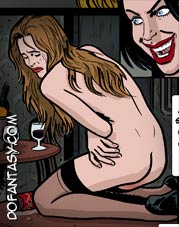 "What are you ready to do for your daughter, Gringa?"
______________________________________
YOU KNOW WHEN PREDONDO MAKES A STORY, IT'S HOTTER THAN HELL!
GRIPPING ACTION AND EXPLICIT GRAPHICS WILL MELT YOUR MONITOR AS PREDONDO
TAKES HIS COMICS INTO UNCHARTED TERRITORY WITH JUNTA!
DOFANTASY'S GIFTED MASTER OF THE CRAFT EXCEEDS YOUR WILDEST FANTASIES
WITH HIS LATEST MASTERPIECE. THIS ONE IS NOT TO BE MISSED!

VISIT PREDONDO'S SITE FOR A COMPLETE LIST OF PREDONDO COMICS AND OFFERS