Use our On-Line 100% Secure EncryptedShopping Cart Ordering System. Simply browse
our site and Click the ADD TO SHOPPING CART buttons to place items in your Shopping Cart
[ HOME ] [ COMICS ] [ MOVIES ] [ NOVELS ] [ CD-ROM ] [ Order info ] [ Help ] [ ARTIST SITES ] [ SEARCH ]
[ Disclaimer ] [ CATALOGUE ] [ Copyright ]
FANSADOX COLLECTION 317
THE RUSSIAN WIFE - VIKTOR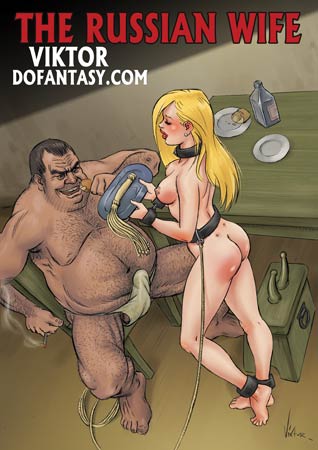 NEW IN PDF ELECTRONIC VERSION!
Adult Comic Album by VIKTOR.
HIGH RESOLUTION PDF deluxe edition
46 full color comic pages!!!
-COMPLETE, UNABRIDGED VERSION-
A MANIPULATIVE RUSSIAN BITCH GETS MORE
THAN SHE BARGAINED FOR WHEN SHE JOINS
A RUSSIAN BRIDE DATING SITE!

BEAUTIFUL, RUSSIAN NATASHA COMES TO
AMERICA WITH A QUICK AND EASY PLAN TOWARDS CITIZENSHIP, BUT THE PRICE IS
MORE THAN SHE WANTS TO PAY!


IMPORTANT NOTICE - DISCLAIMER
All characters are 18 years old or older.
This is an entirely fictional work based on
cartoon characters for adult entertainment.
It shows no real people or events.
The characters are shown participating in
CONSENSUAL role-play for their own
personal satisfaction, simulating activities
which involve sexual dominance and
submission. No actual toons were harmed
in the making of this comic.
A RUSSIAN BLONDE BOMBSHELL THINKS SHE CAN MARRY AND DUMP SOME DESPERATE,
AMERICAN LOSER, BUT SHE DOESN'T KNOW WHAT SHE'S GETTING INTO!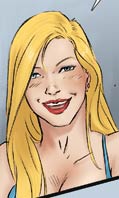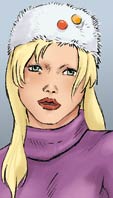 Life in Russia can be dreary and boring. Although the nation was certainly becoming more upscale and prosperous, these girls dreamed of something more, of something better than merely being arm candy to a fat and corrupt Russian oil baron or government bureaucrat in a cold, dead wasteland.
Natasha dreamed of glory, fame, fortune, and the beaches of California! Oooh, the boys looked soooo dreamy over the television.
But how to get there?
It didn't take long for Natasha to get a bright idea: she'd become a Russian bride!
Those dating sites were everywhere on the Internet, and it'd be MUCH easier for her to find some stupid, American loser.
She'd just find some fat, desperate slob who wanted a beautiful, Russian bride. He'd pay for everything, and once she got there and became married, she'd dump and divorce him before the day was over, much less before he got any bright ideas.
It seemed like the perfect plan. What could possibly go wrong?
Quite a lot, in fact!
Natasha will get a quick lesson that nothing in life comes easy, and she'll soon learn that if you want to play someone for a sucker, you'd better be careful not to become a sucker yourself.
Things start to get crazy almost from the moment she touches down. She's starting to get a bad feeling about this, but it's too late to turn back now.
She gets into a car with a complete stranger, claiming that her "husband" is busy, and the drive is a lot longer and further out than she'd ever imagined.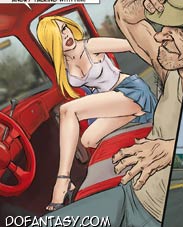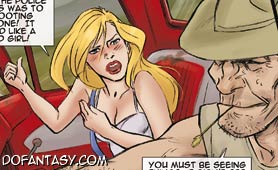 And Natasha sees things, things that will come to haunt her very, very soon. And she'll learn that the Internet is as much a weapon in another person's hands as it was in her own.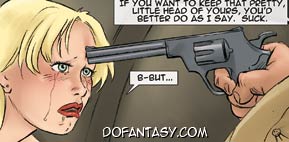 "Heh, stupid commie! I bet you never heard of Yoogle search!"
Life beco mes a vicious, hellish cycle for Natasha, a constant regimen of humiliation, abuse, and sexual slavery!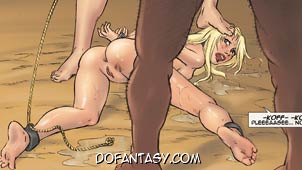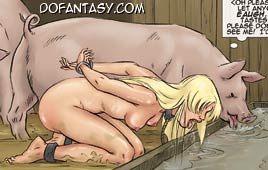 "Tell me you like it, you Bolshevik bimbo, or I might have to institute a purge!"
She'll learn that, no matter how bad life seemed in Russia, there were places that were much, much worse!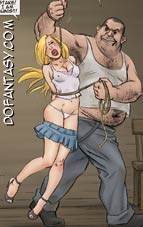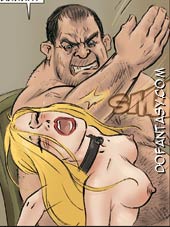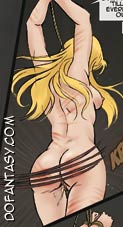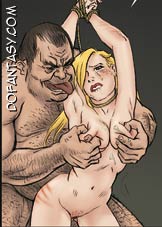 "It seems this little Red sympathizer is a party loyalist. Maybe we gotta reeducate her, eh?"
"We'd better plug up her Red hole. Don't want no propaganda leaking out!"
And things only get worse.
Her captors find out she has a friend, a pretty, blonde friend just as tight and sexy as she is. Maybe it's time for an International Summit, eh Russkie?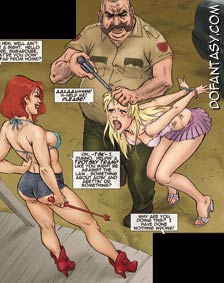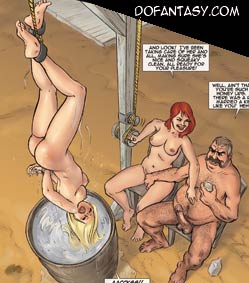 THIS BRAND NEW COMIC FROM VIKTOR IS ONE OF THE DARKEST AND MOST PERVERTED YET.
WHAT HAPPENS TO UNPREPARED, COSMOPOLITAN RUSSIAN BEAUTIES WHEN THEY BECOME
TRAPPED IN THE LAND OF THE UNFREE, HOME OF THE SLAVE?
DON'T MISS THIS QUALITY COMIC, BROUGHT TO YOU BY THE DEDICATED TEAM
AND AVAILABLE ONLY AT DOFANTASY.COM!