Use our On-Line 100% Secure Encrypted Shopping Cart Ordering System. Simply browse
our site and Click the ADD TO SHOPPING CART buttons to place items in your Shopping Cart
[ HOME ] [ COMICS ] [ MOVIES ] [ NOVELS ] [ CD-ROM ] [ Order info ] [ Help ] [ ARTIST SITES ] [ SEARCH ]
[ Disclaimer ] [ CATALOGUE ] [ Copyright ]
FANSADOX COLLECTION 330
AMBUSH IN SHANGHAI - YUTING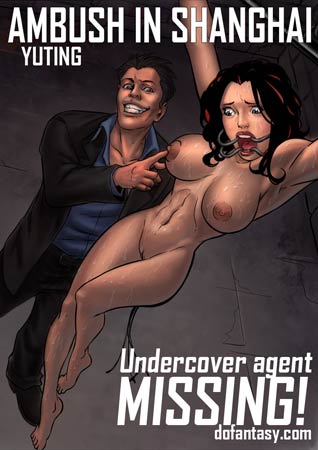 NEW IN PDF ELECTRONIC VERSION!
Adult Comic Album by YUTING.
HIGH RESOLUTION PDF deluxe edition
47 full color comic pages!
-COMPLETE, UNABRIDGED VERSION-
CAUCASIAN FEMALES ARE DESIRABLE COMMODITY IN CHINA. WHEN SHEILA AND KAREN FALL INTO THE HANDS OF LUSTFUL PRISON OFFICIALS AND PERVERTED MEN THAT HATE AMERICANS, THEIR LIVES ARE PLUNGED INTO A NIGHTMARE OF HUMILIATION AND ABUSE.
IMPORTANT NOTICE - DISCLAIMER
All characters are 18 years old or older.
This is an entirely fictional work based on
cartoon characters for adult entertainment.
It shows no real people or events.
The characters are shown participating in
CONSENSUAL role-play for their own
personal satisfaction, simulating activities
which involve sexual dominance and
submission. No actual toons were harmed
in the making of this comic.
The life of Sheila Fenshaw, beautiful American foreign student at Chinaís Shanghai University, is suddenly plunged into a nightmare of captivity after being rudely detained by the police.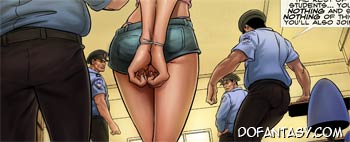 Abused and mishandled, she is taken to a secret prison to be interrogated.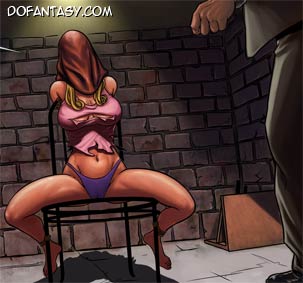 Under the pretext of her lesbian lifestyle and without an opportunity of a trial, she is held captive and continually molested by the prisonís all male guards and interrogators.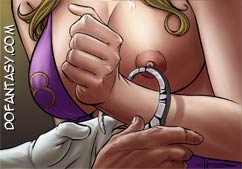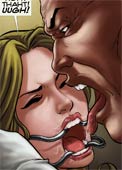 Used as a pawn in a game of covert political intrigue involving her lesbian lover an undercover CIA operative, the young girl must endure unspeakable humiliation and abuse at the hands of the sadistic warder cum prison doctor.

CIA Agent Karen Smythe, is also detained and taken to the infamous maximum security prison for interrogation. Stripped naked, chained and tormented she tries to hold out as long as she can.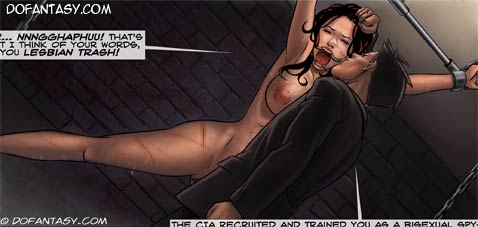 Kept in degrading captivity and abused at every opportunity, the fate of the two beautiful girls lies entirely in the hands of their captors -- lustful evil men with ulterior motives.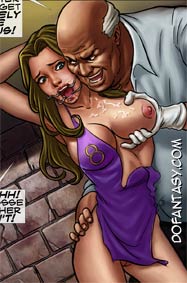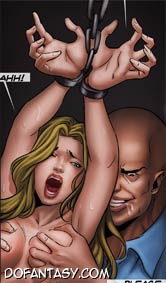 Then when their torment seems it cannot get any worse, a vengeful protagonist makes his appearance at the eleventh hour and offers the girls an ultimatum. Faced with imminent execution the girls are forced to make a horrific decision: Is a life of inescapable torment, degradation and sexual-slavery better than death?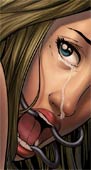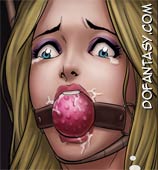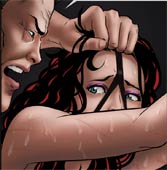 SUPERBLY AND VIVIDLY ILLUSTRATED BY THE TALENTED NEW ARTIST YUTING, THIS TALE OF POLITICAL INTRIGUE AND LUST, ENTICES THE READER INTO A TALE OF HEART-POUNDING FANTASY BDSM. CAPTIVATED IN THIS DARK TABOO WORLD, THE READER WITNESSES AT FIRST HAND THE INTRICATE DETAILS OF DETENTION, BONDAGE, HUMILIATION AND ABUSE OF TWO BEAUTIFUL GIRLS.

ORDER THIS TITLE THROUGH DOFANTASY TODAY!


DON'T MISS THIS AWESOME NEW ARTIST: YUTING!!!
HOT! HOT! HOT! AND HOT!