Use our On-Line 100% Secure EncryptedShopping Cart Ordering System. Simply browse
our site and Click the ADD TO SHOPPING CART buttons to place items in your Shopping Cart
[ HOME ] [ COMICS ] [ MOVIES ] [ NOVELS ] [ CD-ROM ] [ Order info ] [ Help ] [ ARTIST SITES ] [ SEARCH ]
[ Disclaimer ] [ CATALOGUE ] [ Copyright ]
FANSADOX COLLECTION 335
THE BREED - SLAVECOP 2 - ERENISCH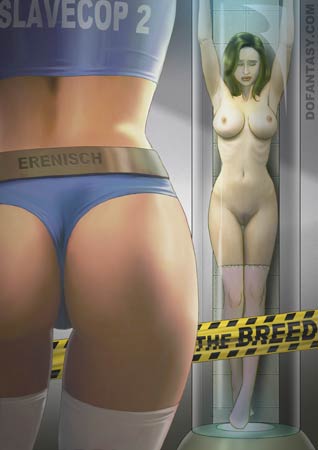 NEW IN PDF ELECTRONIC VERSION!
Adult Comic Album by ERENISCH.
HIGH RESOLUTION PDF deluxe edition
48 full color comic pages!!!
-COMPLETE, UNABRIDGED VERSION-

JOURNEY TO THE ICONIC FUTURE WHERE WOMEN HAVE BEEN STRIPPED OF ALL RIGHTS AND TURNED INTO SEXTOYS!

SPRUNG FROM THE LEGENDARY IMAGINATION
OF ERENISCH, SEE A FANTASY UNIVERSE OF
UNPARALLELED DETAIL, WHERE TWISTED SEXUAL CRUELTY HAS BECOME A PART OF
EVERYDAY LIFE...

IMPORTANT NOTICE - DISCLAIMER
All characters are 18 years old or older.
This is an entirely fictional work based on
cartoon characters for adult entertainment.
It shows no real people or events.
The characters are shown participating in
CONSENSUAL role-play for their own
personal satisfaction, simulating activities
which involve sexual dominance and
submission. No actual toons were harmed
in the making of this comic.

DUE TO THE INCREASING DEMAND,
THE CORPORATE SLAVE BUSINESS NEEDED MORE STOCK TO PUT ON THE MARKET…


SCIENCE AND TECHNOLOGY MET TO MAKE IT POSSIBLE!

VISIT THE WEIRDEST SLAVE FARMS THAT ONLY THE SICKEST HUMAN MINDS CAN DESIGN...


__________________

BACKGROUND...

The year 2022...

Many countries have passed the 'Compulsory Female Slavery Law' that legalizes the sexual-use and trade in nubile women over 18 years of age.

When a girl reaches slavery age, she can be bought and sold, hired and whored, and be used in every imaginable way...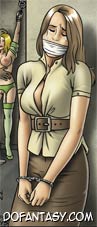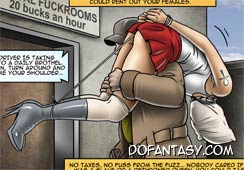 She becomes her owner's personal property.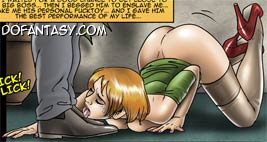 __________________
IN THIS COMIC…
As the androcratic regime strengthened, the economy is reshaped by its core principles of gender inequality.
Relegated to mere chattel, the female population became the main trade commodity.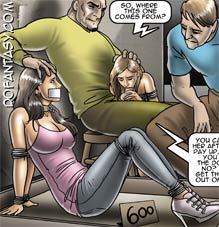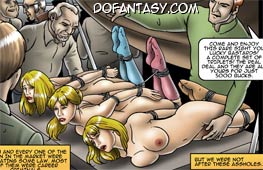 Naturally, corporations entered into a bitter rivalry to dominate the market by "producing" better and more goods. Breeding famrs spread all over the country...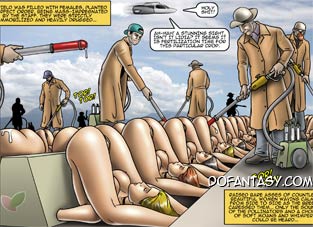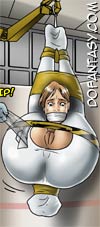 Genetic engineering began to advance again after a long pause that followed the radical revolution.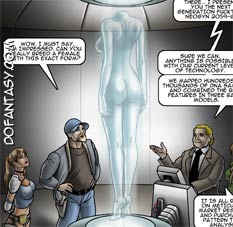 Science main purpose was to create a new female better suited for men's needs...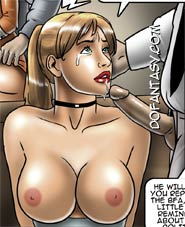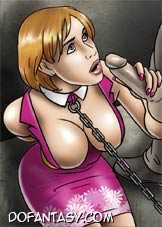 But the new society and the new economy were still unstable. And instability bred all kinds of trouble...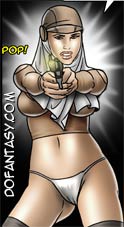 The system dealt with trouble by the help of a select group of highly trained slavewomen like beautiful Lidia Cumgulper elite Cunt Tracker Scout owned by the infamous Slavery Enforcement and Fugitive Retrieval Unit of the BFA, the cruel -Bureau of Female Affairs-....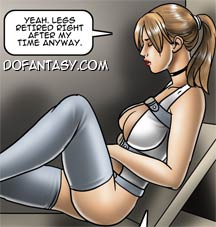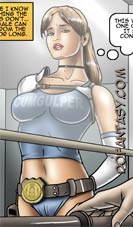 SCIENCE AND TECHNOLOGY TEAM UP TO PRODUCE MORE AND BETTER FEMALE SLAVES!






ERENISCH BRINGS THIS AMAZING VISION OF THE FUTURE TO LIFE,
FULL OF VIVID DETAIL AND CREATIVE CRUELTY.
WHAT WOULD A MAN DO IN A WORLD WHERE WOMEN HAD NO RIGHTS?
IF A MAN COULD ENSLAVE AND USE AND PUNISH ANY WOMAN HE WANTED?
DON'T MISS THIS NEW AMAZING MASTERPIECE, THE LATEST OF THE
ERENISCH SLAVE WORLD UNIVERSE!
_________________________________

DON'T MISS THE PREVIOUS COMICS ON ERENISCH SLAVE WORLD
AND TAKE ADVANTAGE NOW OF THE VOLUME DISCCOUNTS
VISIT ERENISCH SITE
FOR A COMPLETE LIST OF ERENISCH COMICS AND OFFERS