Use our On-Line 100% Secure EncryptedShopping Cart Ordering System. Simply browse
our site and Click the ADD TO SHOPPING CART buttons to place items in your Shopping Cart
[ Disclaimer ] [ CATALOGUE ] [ Copyright ]
FANSADOX COLLECTION 474
TOURIST TRAP - FERNANDO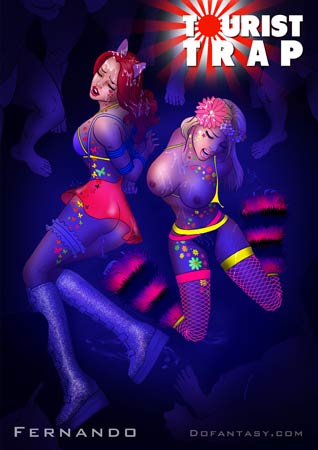 NEW IN PDF ELECTRONIC VERSION!
Adult Comic Album by FERNANDO.
HIGH RESOLUTION PDF deluxe edition
43 full color comic pages!!!
-COMPLETE, UNABRIDGED VERSION-

THESE TWO BEAUTIES WENT ON A WILD RIDE TO THE EXOTIC FAR EAST! WHEN THEY TRIED TO CUT ACROSS AN ABANDONED WAREHOUSE TO SNEAK INTO A RAVE, THAT'S WHEN THE "REAL" TROUBLE STARTS!
MODELING IN TOKYO DOESN'T PAY MUCH, BUT WHITE SLAVERY SURE DOES!
IMPORTANT NOTICE - DISCLAIMER
All characters are 18 years old or older.
This is an entirely fictional work based on
cartoon characters for adult entertainment.
It shows no real people or events.
The characters are shown participating in
CONSENSUAL role-play for their own
personal satisfaction, simulating activities
which involve sexual dominance and
submission. No actual toons were harmed
in the making of this comic.
Hannah and Madison were two white, whore gaijin touring through Japan, learning the culture and struggling to get by in expensive Toyko city on their meager modeling income. The two girls get a real steal of a deal when they learn of a secret entrance to a big, big rave party from a close friend who's been in Japan for a while. The girls dress the part in fetching flower girl and cute kitty cat before they trespass across an abandoned warehouse…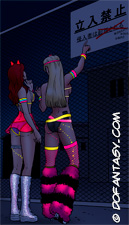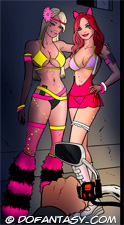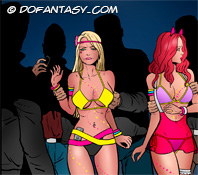 That was their first… and last… mistake! Both Hannah and Madison are picked up by a notorious biker gang. Their boss is a true sadist, one who doesn't just like to humiliate the girls and force them to endure a dirty and violent gang bang, but one who likes to catch it all on camera to sell to the highest bidder!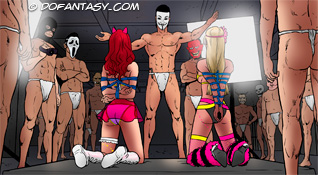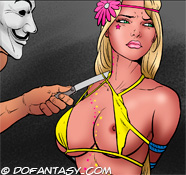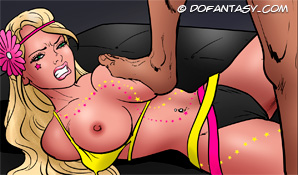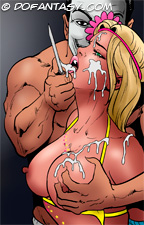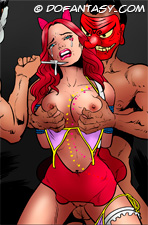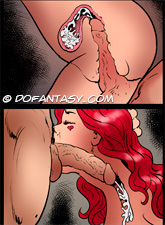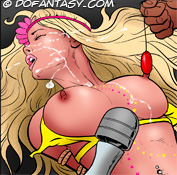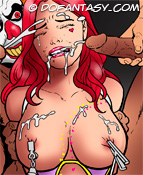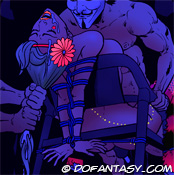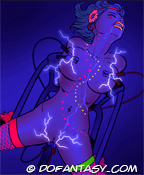 Hannah and Madison aren't the only ones on the boss' short list, however… six months earlier, cute and naive Irina is on his radar, and her slutty friends Miranda and Bree are just innocent bystanders who won't be as innocent anymore once the biker gang is done with them…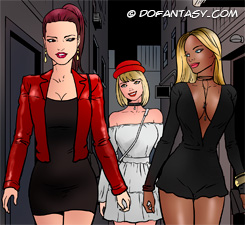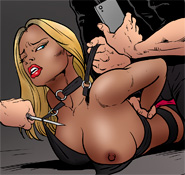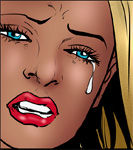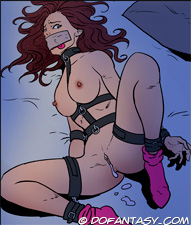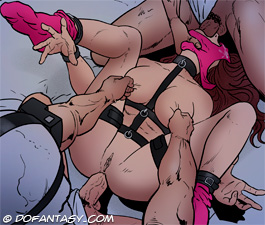 These twin tales of terror intertwine into a menagerie of female pain, suffering, and absolute humiliation as these tight girls are filled with cocks and cum! But things aren't over yet... after all, the party is just getting started!

_______________________________
FERNANDO BEGINS A NEW AND EXCITING SERIES SET IN THE NEON LIGHTS OF METROPOLITAN JAPAN! THESE HAUGHTY SHE DEVILS SHOULD'VE KNOWN BETTER BEFORE THEY CAME TO THE ORIENT! NOW THEY FIND THEMSELVES TRAPPED IN A DOWNWARD SPIRAL OF SEX, SLAVERY, AND ABSOLUTE HUMILIATION! THE FUN HAS JUST BEGUN IN THIS GREAT AND AMAZING ADVENTURE! YOU DON'T WANT TO MISS THIS EROTIC EXTRAVAGANZA, BROUGHT TO YOU HERE EXCLUSIVELY AT DOFANTASY.COM!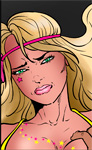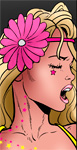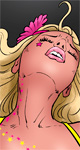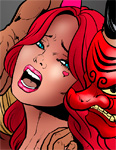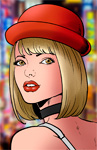 VISIT
FERNANDO SITE
FOR A COMPLETE LIST OF FERNANDO COMICS AND OFFERS
[ HOME ]