Use our On-Line 100% Secure EncryptedShopping Cart Ordering System. Simply browse
our site and Click the ADD TO SHOPPING CART buttons to place items in your Shopping Cart
[ HOME ] [ COMICS ] [ MOVIES ] [ NOVELS ] [ CD-ROM ] [ Order info ] [ Help ] [ ARTIST SITES ] [ SEARCH ]
[ Disclaimer ] [ CATALOGUE ] [ Copyright ]
FANSADOX COLLECTION 81
WOMAN HUNT 4 - SOLD! - FERNANDO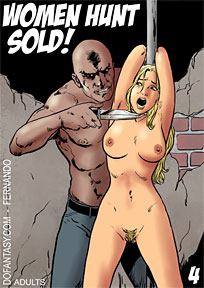 NEW IN PDF ELECTRONIC VERSION!
Adult Comic Album by FERNANDO
HIGH RESOLUTION PDF deluxe edition
46 full comic pages by FERNANDO
-COMPLETE, UNABRIDGED VERSION-
4th book of this acclaimed saga!
based upon an 80's dofantasy.com
novel by I. Smith: 2050 Slave Hunt
46 FULL-COLOR, ACTION-PACKED PAGES
IMPORTANT NOTICE:
All characters are 18 years old or older.
All action is simulated and no
actual people are involved in it.
The authors/publishers do not condone
any kind of violence.
These comics are completely fiction
and for adult entertainment.
The hunting party continues its march across the destroyed land of the West Coast. Just hunted by a psycho-killer, young Shelma, tied like a beast and nearly naked, is roughly led by a coarse rope around the neck.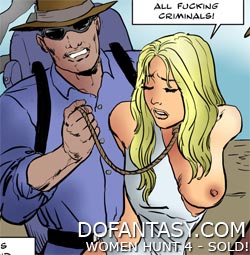 At every stop, she's savagely abused and deeply humiliated...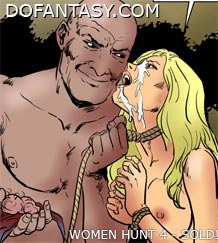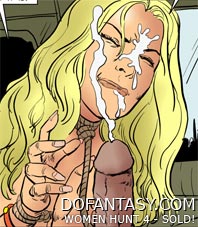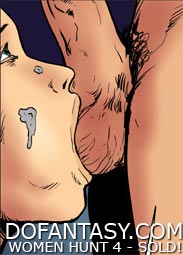 ...forced to perform the most disgusting acts...
...the young beauty lives a horrifying hell on the burned land. The cruelty of her hunter, to whom she now legally belongs, knows no limit...
In the meantime, her young sister Alma, hunted by a party of Orientals, suffers a similar inferno...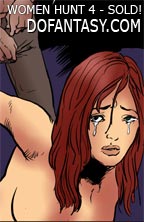 The young beauty, miles away from her older sister, must submit to sadistic criminals of the same kind or even worse...
Their cruelty knows no boundaries...
Finally, Shelma's hunter delivers the girl to a holding area where the hunted girls are kept on behalf of their owners or held until disposed of or sold.
In that awful place, the pieces are treated worse than animals in a farm...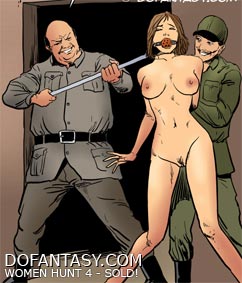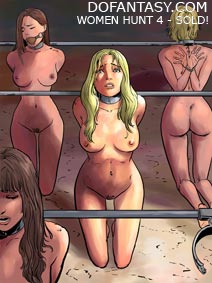 They are force-fed...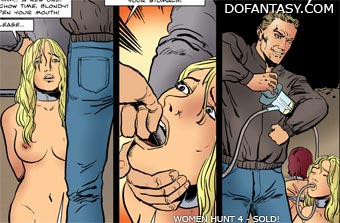 They are humiliatingly cleaned...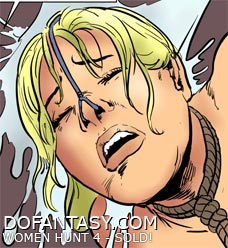 ...some of them are finally sold to unknown buyers...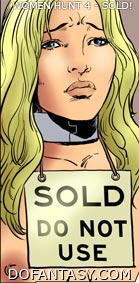 ...and delivered in accordance with precise instructions from the buyers.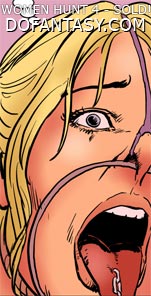 What future lies ahead for Shelma? Who's bought her? For what purpose? Can her life get worse than under the thumb of the sadist that hunted her in the sands of the desert?