Use our On-Line 100% Secure Encrypted Shopping Cart Ordering System. Simply browse
our site and Click the ADD TO SHOPPING CART buttons to place items in your Shopping Cart
[ HOME ] [ COMICS ] [ MOVIES ] [ NOVELS ] [ CD-ROM ] [ Order info ] [ Help ] [ ARTIST SITES ] [ SEARCH ]
[ Disclaimer ] [ CATALOGUE ]
FANSADOX COLLECTION 248
MISSING IN SHANGHAI - KITTY HAND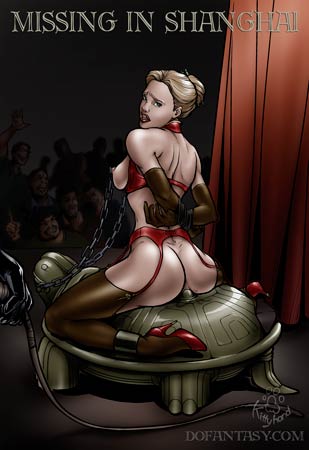 NEW IN PDF ELECTRONIC VERSION!
Adult Comic Album by KITTY HAND
HIGH RESOLUTION PDF deluxe edition
40 full color comic pages.
-COMPLETE, UNABRIDGED VERSION-
LITTLE IS KNOWN ABOUT THE TRUE FACE
OF CHINA, AND THE FEW WHISPERS THAT
ESCAPE THE ETERNAL LAND DESCRIBE
A COUNTRY OF SECRET MARKETS AND
DARK, FORBIDDEN PLACES.
FOR SOFIA HARRIS, THE WHISPERS OF SECRETS ARE IMPOSSIBLE TO RESIST...
IMPORTANT NOTICE - DISCLAIMER
All characters are 18 years old or older.
This is an entirely fictional work based on
cartoon characters for adult entertainment.
It shows no real people or events.
The characters are shown participating in
CONSENSUAL role-play for their own
personal satisfaction, simulating activities
which involve sexual dominance and
submission. No actual toons were harmed
in the making of this comic.
....THE YOUNG HOUSEWIFE IS DETERMINED TO EXPLORE THE EXOTIC WORLD,
EVEN IF SHE HAS TO DO IT ALONE.
SHE QUICKLY FINDS OUT IS WHAT A FATALLY MISGUIDED DECISION THAT IS!
Sofia Harris is living her dream. She's just moved to China with her husband Richard, and is exploring the exotic city of Shanghai.
While her husband works, the young bride wanders through the mysterious foreign markets happily unaware that her sexy body has attracted the attention of a gang of thugs.
Taking a wrong turn, Sofia accidentally walks down a dark alley and finds out for herself that Shanghai has a very dark side!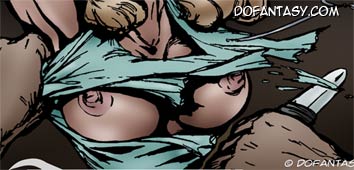 "Looks like we've got a fighter on our hands, guys!"
"Great! The feisty ones always get the best price!"
The chaotic bustle of Shanghai is an illusion hiding a shadowy network of markets which specialize in human merchandise.
A blonde, foreign visitor will bring in a good price once the market samples the good first!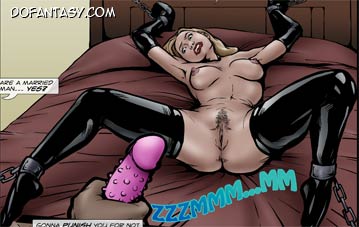 "A sexy figure doesn't mean anything unless you
know how to use it! I'll soon find out for myself…"
Before Sofia can understand what has happened, she is moved from one dark location to another. Each time getting further and further away from her increasingly worried husband.
Whenever she thinks she's seen the worst side of Shanghai, the sprawling city shows her another face even more cruel.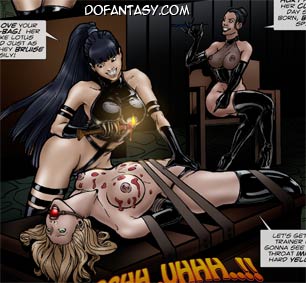 "Chinese men like a hot body, and I'm going to
make sure you've got the hottest one of all!"


"Quietly laying like a mattress under your husband may
work in America, but our men are more demanding!"

Sofia realizes that to survive in a foreign land, she must endure the unendurable.

Forced to participate in acts she finds abhorrent, the innocent housewife looks for any opportunity to escape from this underworld of perversion and return to the life she was snatched from.

But in the hands of her foreign captors, she knows that time is not on her side.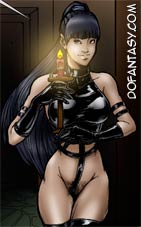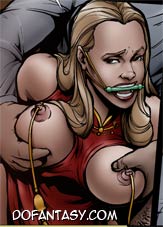 "By the time we're done with you, there's nothing you won't
do to please your Owner. No perversion you won't eagerly perform…"
Shanghai's black market is extensive, and it's roots run deep. Wherever there's a perversion, and a buyer willing to pay good money for it, the market will supply the product… even if the product is kicking and screaming.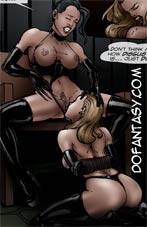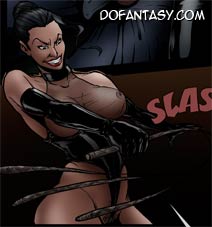 "This is it, white trash! You know what to do!
If you disappoint me I'll send you back for more training…
and I know you don't want that!

"

Sofia's mind rebels at the humiliations she has to perform, especially on stage!

The rowdy crowd of Chinese men shout at the newest attraction and hurl disgusting suggestions at the blonde tourist… telling her how she can debase herself further for their pleasure.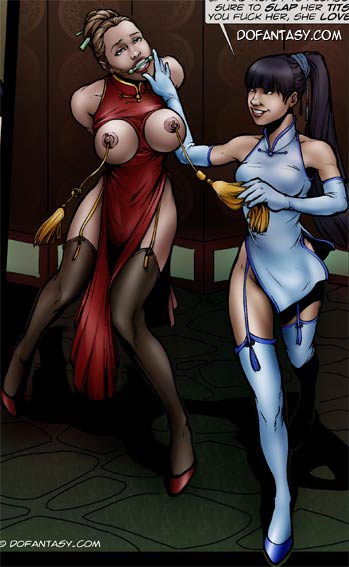 "You heard the crowd! Now make them happy!
They are paying good money to see you perform, so don't let them down!"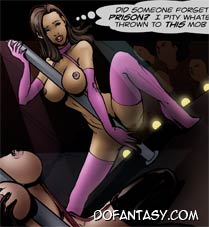 "If we don't give these animals what
they want, there'll be a riot!"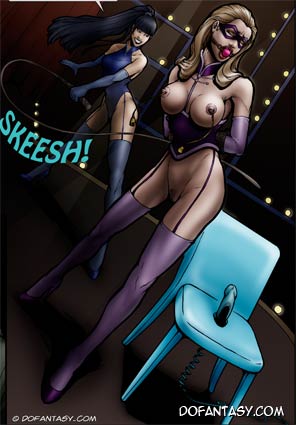 "Foreign devil! I'll turn you into a submissive toy,
even if it takes years... SIT DOWN!!!"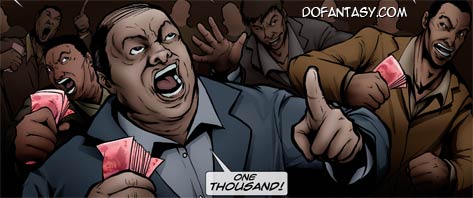 "I double that bid! I must have lilly-white tramp to complete my collection!"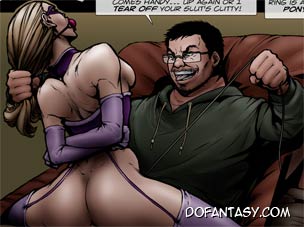 "Jump for me, white trash! Dance on it! Yeah…
show me how much you need me to give it to you!"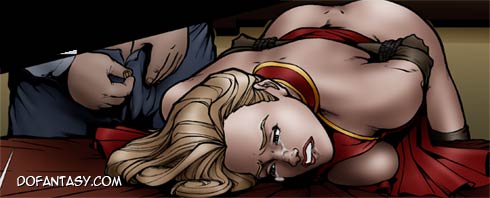 "I don't know where you came from… and I don't care! Shanghai doesn't
like rich foreigners strutting around like they're so superior.
You'll have to work day and night from now on… a real working girl!"
A YOUNG WOMAN PLUNGED INTO THE SHANGHAI UNDERWORLD!



YOU WON'T BELIEVE YOUR EYES! DISCOVER WHAT HAPPENS TO TOURISTS
WHO GET TRAPPED INSIDE THE FORBIDDEN CITY!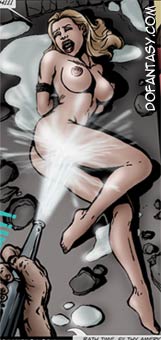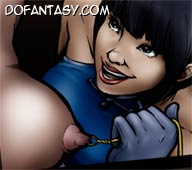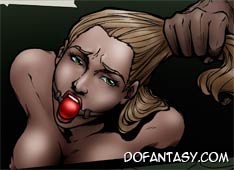 UNLIKE ANYTHING PUBLISHED BEFORE OR SINCE!
SEE WHAT GOES ON IN THAT MYSTERIOUS COUNTRY!
GREAT, EXOTIC ART BY NEW ARTIST KITTY HAND