Use our On-Line 100% Secure EncryptedShopping Cart Ordering System. Simply browse
our site and Click the ADD TO SHOPPING CART buttons to place items in your Shopping Cart
[ HOME ] [ COMICS ] [ MOVIES ] [ NOVELS ] [ CD-ROM ] [ Order info ] [ Help ] [ ARTIST SITES ] [ SEARCH ]
[ Disclaimer ] [ CATALOGUE ] [ Copyright ]
FANSADOX COLLECTION 308
STILETTO HORROR DEN - MOFFETT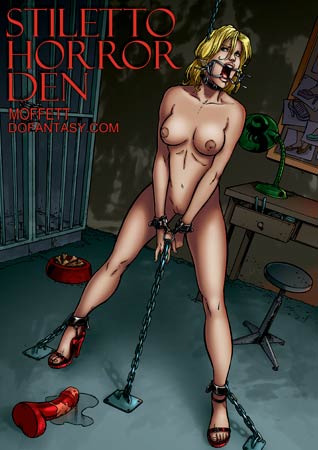 NEW IN PDF ELECTRONIC VERSION!
Adult Comic Album by MOFFETT.
HIGH RESOLUTION PDF deluxe edition
43 full color comic pages!
-COMPLETE, UNABRIDGED VERSION-
STILETTO HEELS AND SEXY LEATHER PUMPS
ARE MORE THAN ONE MAN'S FETISH, THEY'RE
HIS ALL CONSUMING OBSESSION!
MIRANDA, A LEGGY BLONDE BOMBSHELL,
WAKES UP IN A BASEMENT AND DISCOVERS SHE'S THE STAR IN A PSYCHO'S PRIVATE
WORLD OF PERVERSITY!
IMPORTANT NOTICE - DISCLAIMER
All characters are 18 years old or older.
This is an entirely fictional work based on
cartoon characters for adult entertainment.
It shows no real people or events.
The characters are shown participating in
CONSENSUAL role-play for their own
personal satisfaction, simulating activities
which involve sexual dominance and
submission. No actual toons were harmed
in the making of this comic.
LUSTING AFTER OPEN-TOED HIGH HEELS ISN'T ENOUGH FOR
THIS FOOT LOVING STUD, HE WON'T STOP UNTIL HE HAS A LIVE
MODEL TO DISPLAY HIS PERSONAL COLLECTION OF SEXY FOOTWEAR!
Being alone for over 50 years can push anyone over the edge, especially someone with a dark secret like Bernie. He's a foot loving fetishist who's been unable to indulge in his lust for beautiful women's feet strapped in sexy, slutty shoes.
His obsession boils over into mania when he meets the busty blonde saleswoman at his favorite shoe store.
She's got everything he's ever wanted in a plaything! No more than twenty, a full mouth with pouty lips, a huge rack, narrow waist, tight firm ass and stunningly beautiful.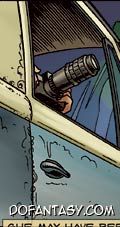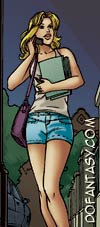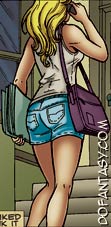 But most importantly, she's got a heavenly pair of legs perfect for jerking off onto...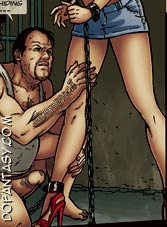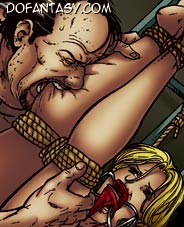 "Yeah.. two smooth legs made for spreading like jam on toast!
And nestled between them you're hiding a secret..."
Old Bernie's got to get her alone if he stands a chance of making his perverse fantasies come true!
___________________________________________________________
I knew she was doing it on purpose! Showing off her tight ass in clothes only a slut would wear! She must have known that I'd been watching her from the store window. I'd seen her strutting around the aisles of come-fuck-me pumps and ladies boots, bending over to straighten the rows of leather flats causing my pants to bulge in longing.
She pretended not to see me, treated me like I was invisible. Hell, as far as she cared I didn't even exist. I was three times her age and am an overweight slob. Thinking that a loser like me would have a chance with a babe like that is a sick joke.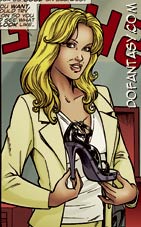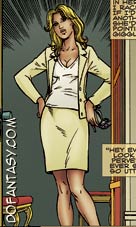 "Is your lover a blonde? Black patent leather pumps look so good on blondes. If you want,
I could try them on so you could see what they look like."
Yeah, but I'll be the one laughing soon...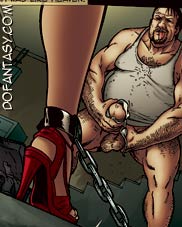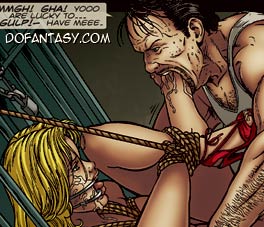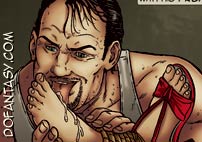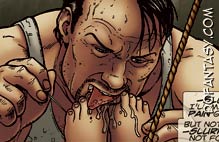 "-SLURK!- I hope ya know how good you've got it, tramp. What other owner is so -SLURP!-
tender with his property? MMGH! Yooo are so lucky to...-GULP!- have meee..."
...my 50 year dry spell with no women working and slobbering over my pecker ends tonight!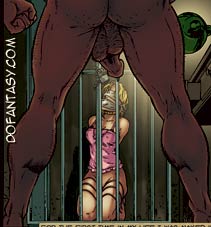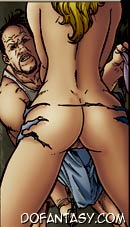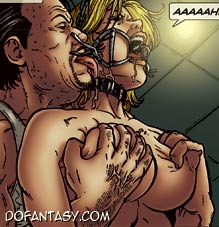 "There ain't anything I can't do to you, whore. I own your sorry ass!"
Her sexy legs could have walked themselves off the pages of my favorite porno magazine. Hot damn! I thought she had a killer body when I spied on her from my van… took those candid photos while she worked out at the park or walked to work… but that was nothing to seeing her whimpering at my feet bare-ass naked. Her toes curled in fright as I leaned over her, my hairy crotch only inches from her face.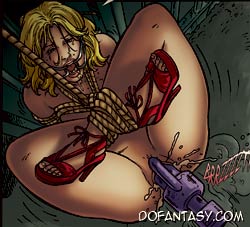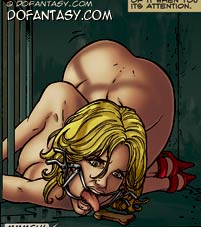 "You just gotta let them know who wears the pants in the relationship.
Footsie whore was happy, she just didn't know it yet"
"You liked tempting me before, eh? Thought I was too much of a pathetic worm to speak to you, let along ask you on a date. Stupid bitch! What do you think of me NOW?!!"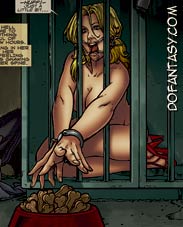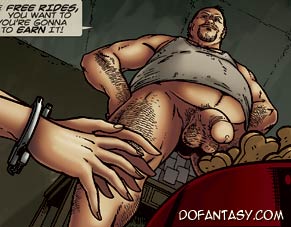 "No more free rides, bitch. You want to eat, you're gonna have to earn it!"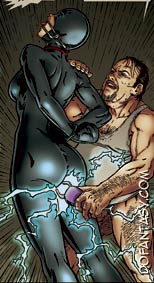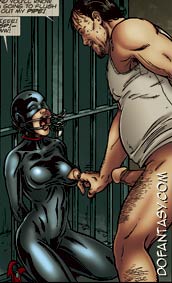 "It's only fair punishment, you humiliated me at the shoe-shop, remember?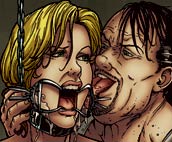 "-SLURP!- If you're a good lay, I'll paint your toenails later. you should look your best for me at all times!"

WHEN LUST IS WARPED INTO BIZARRE OBSESSION...
MOFFET COMES THROUGH WITH A HOT STORY AND NONSTOP ACTION!
ONE OF THE HOTTEST STORIES OF THIS COLLECTION.
SUPERB DIALOGS BY SANDOW!